I want to tackle a huge, big-time topic of much discussion and effort among many music producers – finishing your projects. Like many of my friends, readers of this blog, and clients of mine, finishing your music is really important to you. Yet, we all have loads and loads of music with real firepower that will never get past the finish line.
As someone who has finished dozens of records, remixes, and projects of my own, I'm going to get right down to business of showing you how to finish all the projects you want to. Let's do this.
Firstly, I need to get a few things out of the way.
1. From my perspective, I believe a song might never be done. Even if you've finished it, mixed it, released it, (which you defiantly need to do) and heard it played in mixes all over the world, to you that track might never really be complete.
2. It's (almost) never going to be perfect. Do not let perfection kill all your efforts. The more you hear it, the more you'll pay attention to that part you could have tweaked better, or that part in the arrangement you could have brought to a totally new level. Let's face it, you need to remember that a listener will likely never hear that song as much as you have and will never notice the few imperfections that are loud and clear to you. It's okay, let's get it done the very best we can in the time we have.
3. Taste is subjective. What you feel is perfect, likely won't be in the eye's of someone else, and vice versa. Yet at some point, you have to put your foot down to what the song's theme and structure is and embrace it by telling yourself "ok, this is my song and there won't be compromises, I'm moving forward."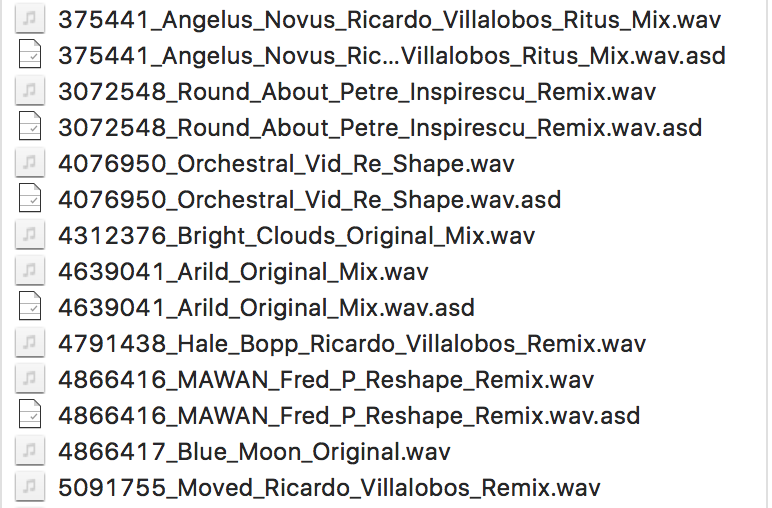 4. Use your reference tracks. I keep coming back to using musical references in many of my posts because it's your personal target for what sounds good, and what you want your production to sound similar to. The more you work with one, (comparing your sounds and levels to the reference track) the more you'll understand how your track is progressing, or not.
The next part is going to be exciting, and scary.
After writing and developing all the right parts of your track at some point you'll come to feel your project is ready to be canned down into it's finished form. "What are the signs that a track needs to enter it's finished form"?
• Your track has a beginning, a middle, and end.
• The imported reference track in your arrangement has about the same length and number of sounds as your track.
• The sections of your track are very clear and your transitions from one part to the next flow well, and feel right.
• All channels have a rough mixdown and an overall healthy balance. Now, we're really good to go.
"If you want to make music the #1 thing you have to do is finish your productions. Open a project that is ready and follow these steps – we're going to finish one right now."
Since the main sections of your track are already there, we're going to starting at the beginning and listen closely to each part of your arrangement.
1. Loop 4-8 bars at a time – mainly rely on your ears and listen. You'll quickly hear if something stands out and needs to be adjusted, or removed. After running through each section, continue doing this every 8 bars or so.
2. Give your ears a break. After 5-10 minutes of active listening stop the music for at least 20 seconds. Our ears get tired easily and right now we need to stay sharp to make the right corrections to our track.
We're in the last phase of finishing your project now. Here's how to make sure your track has all the right elements to be interesting and keep the listener's attention.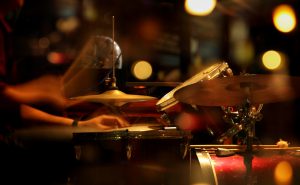 • Notice how sounds come in and out. Some sounds come in abruptly, to cause a surprise, while others will come in slowly (fade-in). Alternating how sounds come in is a great way to keep interest.
• Percussion sequence. Is the way sounds are programmed making any sense or can be improved? A good way is to put one or multiple channels in solo and listen carefully… Are you making a coherent phrase?
• Transitions. Are the transitions between each section supporting the evolution of the main idea? Some transitions will be used to announce incoming sounds or the exit of others. Some transition can also be used to build or release tension. Be aware of the effect of both.
• Don't overdo it. The biggest issue when working in micro-mode is the danger to over listen to your idea and changing too many things, nearly starting all over.
One more important thing – once you have about the song completely revised, I would greatly encourage you to take a macro, global view of the project. These are the points you want to look for:
• Perspective 1/3. Zoom out of the window so you can see the song entirely in your arranger. You should be able to see clearly 3 distinct sections. If not, you might want to look into that. What defines each sections? They should have different intensities, and a number of sounds playing.
Why is this important? Your song is a story and it needs the right timing and elements our ears to come to expect. The most dramatic reason though is, each section should showcase a strong moment. Having 3 of them is a good formula to make a song interesting and memorable, but any more than that and you'll likely take away the power the previous peaks.
• Sequence of how sounds come in, out. Keep a logical and fluid transition of how sounds come in and out. Your percussion parts can come in a certain way, then you can repeat it later. Don't showcase all your sounds all at once, or you'll burn your idea out pretty quickly.
• Repeating ideas. As seen in the lego post, if some sounds happen in a certain sequence, try to keep that until the end for coherence.
For any musician or producer, not finishing your projects can be really frustrating, but it happens to the best of us.
This post is all about sharing my own personal way of starting and completing projects so that you can confidently go into your next session with a game plan I know will keep you on track to get things done.
As always let me know if you have any suggestions or questions about this post and leave a comment below and tell me what projects you are excited to complete.
JP
SEE ALSO : Pointers To Define Your Sound
https://audioservices.studio/wp-content/uploads/2017/03/finishing-projects.jpg
962
1600
pheek
https://audioservices.studio/wp-content/uploads/2022/07/logo-menu.jpg
pheek
2017-03-25 11:10:23
2018-03-05 16:00:47
Finishing Your Projects