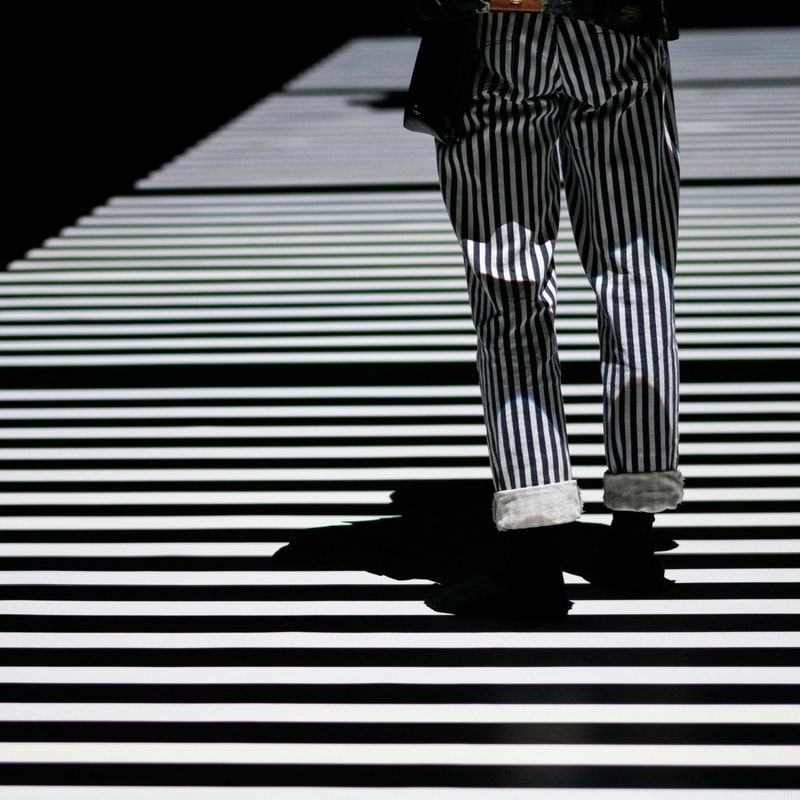 Pointers To Define Your Sound
The majority of artists I work with during mastering and finishing your tracks, talk about their desire to define their own sound. It's important to them because as a music lover many times you'll hear a just a few seconds of a song and think that's got to be _____ band, or producer. To achieve this 'signature style' there will usually be a particular production style or a sound palate one will use in a way entirely his or her own that is instantly recognizable.
Case in point – there is much talk and celebration of Burial's album "Untrue" which is now considered to be one of the most influential albums of the last decade.

Why is this album so celebrated?
For starters, the ghostly atmospheres, foley recordings and sound effects of London at night, conjure an atmosphere of a dark, eerie space. The heavy, downtempo vibe of the music is an invitation for listeners to go to their own dark places and reflect on that. Even the titles of his tracks, "loner", "U Hurt Me", tap into a feeling of emotional damage, which many people can really connect with. In short, the heavy sound and persona behind the record are instantly Burial.
Taking note of the various elements artists can use to create a sound all their own, let's analyze some of the fundamentals of what will be influencing your sound.
Tonality: this is hugely important as most artists will generally embrace a 'vibe' or 'mood' in their music such as happy, upbeat, or angry, melancholy. Do you often work in a similar scale or key? Are your melodies basic and straight forward, or do you write complex chord progressions?
Genre: picking a genre to work in is perhaps one of the most obvious choices in creating 'your' sound, and defining your identity as an artist. Are you embracing an existing one or will you try to fit between two? This can be a hit or miss and to do something original is taking a risk but the reward can be massive.
Samples: Are you using samples? Synthesis? Modular? The Orb for example, loved to use samples from specific movies (the 80's like Flash) and Boards of Canada were famous for recording their synth parts to old tapes and resampling that back into the session. Consider the possibilities of your sound source.
Rhythms: Are you more 4 to the floor? Breakbeat influenced? Jazz? Hip-hop? Latin rooted? Take note of where you're most comfortable and what is your go-to groove.
Technicalities: This is where I can help you most and have been helping clients with on their way to creating 'their sound'.
Mistake. Are you going for something slightly sloppy or very tight and quantized? Try to see what mistakes can bring to your music and if something wrong can develop something interesting. Don't be afraid to try something you might never do as a starting point to your next track. 
The tools and effects you use can also have a major impact on your sound. I've covered this before but it's important to refresh your mind when considering your choice of effects.
Reverb, Delay. You might pick one plugin to work with all the time for consistency. Reverb – maybe you always go for a plate or perhaps you prefer to use huge spaces and long tails. Are you going to use dub delays or short ones to go for a Haas effect?
Compression. Do you want your sound to be compressed or not? This is something think about. Find a compressor that can be your swiss army knife for all occasions, and stick to using that.
The process of defining your sound is much like a designer developing the branding elements for a client.
While not essential but certainly helpful, a designer will tell you which set of colours, fonts, images, and direction to use within all your work.
What I usually do with my clients to create more of a signature sound is take a collection of references and sounds they connect with and then work on a way to replicate similar sounds and ideas. The pad from here, the percussion and swing from there, kicks made this way, hats always that way… and so on. You cherry pick all your preferred sounds from different sources (eg. why not go for a style that is entirely alien to you like afrobeat if you're into techno?) and make a collection. I can find which synth is excellent at creating that sound, and while playing with it, you'll often discover so many new sounds you are drawn to that sound original, fresh, and inspiring.
The truth is that trying to define your sound will not come overnight. It's a process that will be different for everyone, and you truly cannot speed through this and feel right about it because there is no fast track to originality.
That being said, in all honesty, working with someone who has the production and musical experience to guide you in the areas that best represent you is huge and can be a game changer in defining your sound.
As always let me know if you have any suggestions or questions about this post and leave a comment below and tell me what projects you are working on right now.
JP
SEE ALSO : Beats and Melodies
https://audioservices.studio/wp-content/uploads/2017/11/linepants-min.jpg
800
800
pheek
https://audioservices.studio/wp-content/uploads/2022/07/logo-menu.jpg
pheek
2017-11-13 00:08:59
2018-03-12 20:06:57
Pointers To Define Your Sound