There is this attitude in electronic music that if you share your secrets and techniques that somehow an essence of it will get lost, and some of the magic will dissipate. Additionally, people may take that advice, utilize it, and somehow outgrow and surpass the teacher. And nobody wants to feel like they dug their own grave. This philosophy about electronic music coaching took me some time to overcome, and I'm glad I did. 
Instead of the relationship between teacher and student becoming parasitic, instead I have found it to be purely symbiotic. Sure, some students have surpassed me in many aspects, but I find that they are reciprocal about their newfound knowledge. Now I have many people who are happy to help me with aspects of music making that I don't enjoy doing as much as they do.
Success Takes A Team
As I've harped on in previous posts, it makes sense to delegate some of the tasks of your music making, as this is what happens in every other genre of music, yet, for some reason, seems to be stigmatized in electronic music. Think about it, The Beatles had George Martin, Miles Davis had Herbie Hancock. Michael Jackson had Quincy Jones (as did Frank Sinatra). It doesn't make you less of a musician to be the teacher and embolden your students; it empowers you and propels you to greatness.
That's why, around Spring of 2016, I announced on my Facebook page that I'd do free electronic music coaching to anyone who would come to me. Back then, it was just a pure invitation to share my knowledge to people and using Mailchimp's newsletter technology, I was hoping I could send emails to people and guide them in exercises. 
Initial Experiments In Electronic Music Coaching And The Lessons Learned
My initial attempt kinda failed pretty quickly as my lack of understanding of the email technology drove some of the participants mad and I had more damage control to do than coaching. So I closed that option and decided to open an electronic music collective / Facebook group with a precise goal – to provide a safe space for anyone who was unsure about their music before posting it publicly or sending it to a label. Of course, any question would be welcomed and we would have a hive mind to answer questions from various people.
As I'm approaching 5 years of free electronic music coaching, I've learned a lot from this. From giving feedback and to seeing mentees grow into solid musicians, these are the scenarios I saw play out.
Common scenarios In Electronic Music Coaching
Pretty much everyone who came to me to get some help had one thing that was blocking them from something. A minority would come to perfect their skills and some would come to have guidance in different situations but in the most part, people come to me because they're blocked. In our electronic music collective, the more specific questions are usually searching for a specific effect used to replicate a sound or getting feedback on a song. These are quickly answered by the community that share a few ideas and hints. Often, it might not be exactly what the person needs but it often guides them down a path that may lead them to something more proactive.
However when doing one-on-one electronic music coaching, I often am presented with the same problems:
People who are experiencing a major writer's block and are feeling helpless.

Aspiring artists that have worked really hard and are feeling stuck, not seeing improvements.

People who have the loopy syndrome, having countless loops but not being able to finish songs.

People who have deep love for what they create and are stubborn about any criticism, or conversely, they have intense hate towards what they create, and beat themselves up over it.
How Evolution Impacts Knowledge
If you look in hindsight at what happened in the world of electronic music production in the last 20 years, the software world paired with the internet has made it much simpler. 20 years ago, we were limited to a few resources and we'd always be in stasis waiting for our answers to come (if they ever did). We are now living in a world where we are constantly having our attention pulled in multiple directions, with each direction espousing that "this is the true way," when there is rarely a "true way" for anything, especially in art.
It's these conflicting statements that seeds a ton of doubt, or unnecessary confidence in their practitioners. This doubt, or this overconfidence that my one on one sessions seek to remedy. 
There is nothing wrong with being confident in your work, but overconfidence creates barriers to learning, and conflicts with progress. Sometimes I wonder why these people want electronic music coaching at all, but the fact that they get it, shows they at least have a conscious understanding of its importance, even if their subconscious confidence conflicts with it. 
Conversely, the doubt that many musicians have creates a similar problem. They may be in coaching to become more confident, but their lack of confidence results in that sort of barking little dog syndrome, where any bit of critique damages their already delicate creative ego, even if they consciously know it's necessary. This can be likened to something like physical therapy; it's going to hurt to walk again if you broke both your legs, and you're going to hate it, but you know it's necessary.
Successful Students
After coaching for over 15 years total, I had noticed that some people did better than others. At the beginning, I was working with a plan, and would teach all the people the same things but I quickly adapted that because it was not working well. Some were learning fast and would provide some interesting challenges or questions while others had some of the same questions but were always struggling on basic issues.
I understood one thing which is, you can't really teach electronic music theory and music production training from a rigid approach because what makes it successful is to understand someone globally and then, as a team, find strategies to build a routine and work habits. More importantly, I tried to help the person find its own way of learning through the internet jungle.
Here are common points that people who succeeded had:
They had a clear direction

: People that I see with a clear intention and direction, such as "wanting to sound like X", are the easiest to guide. If you have a target and goal, you can always try to push what you do and technically study how it is done with music you have on hand. 

With my help, we can reverse engineer some songs and try different things. Once that target is mostly reached, what's interesting is how it leads them elsewhere. The fact that they know how something is done allows them to discover other artists or songs that are itching their curiosity. But working with targets, is always a clear indication of improvement.
They showed consistency

: Anyone who works on a regular basis, over a constant time, has shown great improvement. More than people who started really strong but couldn't keep up the pace. Working hard isn't always smart. It's more about knowing what you can do and try to consistently learn something new, practice it and then putting it into context of a song.

They asked a lot of questions:

Often creative success and inquisitivity go hand in hand.

Asking for advice and technical guidance is a must if you wish to go far. You can do everything yourself but you're not giving yourself the chance to grow adequately. Even if someone thinks otherwise than you, there's some part of his view that can be useful.

They stayed humble and always wanted to learn

. If you come with the idea that you'll learn something everyday, you won't be stagnant in whatever you do and will always be looking forward.

They were not afraid of rejection and criticism

. Because each song is an experiment in itself and anyone's point of view is arbitrary.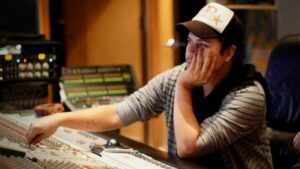 Struggling points
These are individuals who have been facing a number of problems in the learning and while have learned a lot and improved much, they unfortunately haven't rolled out as much as they wished. These are what commonly hinder them.
The student focuses on the success of a specific song.

They work in a linear fashion and won't change.

Insisting on doing everything themselves.

The musician is often convinced they know more than they do.

Their expectations are set really high.

The belief that hard work brings success is deeply ingrained in them.

They see music in a hierarchical way.
What I've Learned In Electronic Music Coaching
The Latin proverb docendo discimus translates to "by teaching, we learn." These are some of the lessons I've learned by teaching others.
Free isn't always a good thing
If you give something for free, it doesn't always have value. Free advice is cheap advice. Unless people pay for it, there is less of a chance that they will anchor said advice. Not saying that giving free advice is bad; that's what these blog posts and the group flourishes on. It's just that they can be easily dismissed. However, if you paid for advice, there is a greater chance that you implement it.
Consistency is key to development
Think of it like training for a sport. If you are training for a marathon, and decide to take a month off, you're going to have to spend time ramping back up to that level. Additionally, the longer you put something off, the more chance you have to disregard it.  
Not be afraid of making mistakes
The comic strip artist Scott Adams has a really poignant quote about mistakes in the creative journey. He says, "Creativity is allowing yourself to make mistakes. Art is knowing which ones to keep." I find this statement to be very true. Many of my favorite parts of my works have come unintentionally, or are a result of seriously messing something up.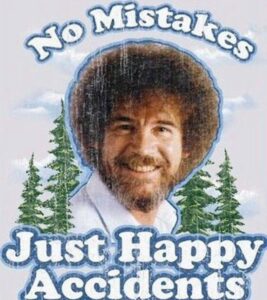 Being part of the community
No man is an island. Civilization was built by teams, and communities, not individuals. Teaching has allowed me to be part of a vibrant community, and for that I am extremely grateful. It has taught me at least as much, and provided me as many resources, as I have provided others.
Other Benefits of Electronic Music Coaching
Since my music is pretty esoteric, I learned over decades of performing that the people who attended my shows were cut from a similar cloth. They were musicians, and sound designers, eager to absorb some of the essence of the performance in order to translate it into their own creations. 
This gave me the realization that in order to grow and keep my fan base engaged, I had to give the people what they wanted. Therefore, electronic coaching became not only empowering creatively, it became a solid marketing channel. 
If you're interested in becoming part of our community and getting some free coaching, join our electronic music collective, Pheek's Coaching Corner. We also have a bunch of tutorials on YouTube as well. If you want more personalized coaching, I offer that as well.
https://audioservices.studio/wp-content/uploads/2016/02/2011_Studio_resize.jpg
533
800
pheek
https://audioservices.studio/wp-content/uploads/2022/07/logo-menu.jpg
pheek
2021-03-17 14:41:07
2021-03-17 14:41:07
Electronic Music Coaching Lessons