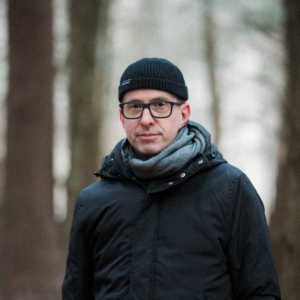 One thing that I love doing is to work with unestablished artists. It's why I have Pheek's Coaching Corner, and it's why I price my services at a reasonable price. Working with new artists is fulfilling as I often find artist's earliest work to be their most creative, and raw. It's in these musicians that you find stuff that can be truly seen as original, having the vestiges of being an entirely new genre. It's this sweet spot that exists before they start to become either derivative of their own work, or pivot to fill more socially acceptable shoes. However, unestablished generally means inexperienced in the rest of the music industry. There are certain things that both artists and engineers should understand while working together, simplified by good communication. If you are able to put things in a language the engineer understands, your experience will be much smoother. In this guide, I will provide tips, tricks, and methods to make this process as seamless as possible. Therefore, here's how to communicate with audio engineer.
First, it's necessary to lay out what a mixing and mastering audio engineer does and does not do.
What An Audio Engineer Can Do
1. Their Job Is To Facilitate And Mediate
People come to someone like me to either get guidance, or have access to a set of tools that they would otherwise not invest in. At my disposal are a bunch of plugins, and hardware that are specific to making sure things sound great, and translate well across as many mediums as possible. Additionally, I have access to creative tools that artists may not even know exist, yet could be applicable to their sound.
Additionally, artists come to me to get advice on where to go with their sound. Do they need additional elements to fulfill its intended purpose? Are they having writer's block, or their skills limit them in what they want to do next? It's my job to find resources that will help them reach their goals. These resources are something that I will touch on later in this article.
2. Their Job Is To Understand The Genre They Are Working With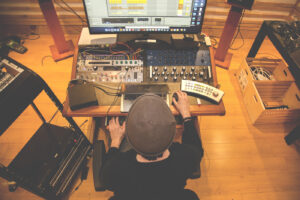 Not all genres are the same, and they require different equipment. If you were to record a cowboy outlaw record, it's probably not the best idea to go to a micro house producer. However, I have had rock bands come to me because they wanted their album to sound electronic in nature, despite it being a rock album.
If you were to come to me as a micro-house producer, I've been in this genre for a while, and have a lot of resources. Therefore, it's easy for me to tap these, and find things like reference tracks, or communicate with other artists who have tricks to help your track get to the next level.
Additionally, this genre understanding allows me to reverse engineer aspects of the music, and apply it to your track. Having a problem with simulating a certain textural effect that you heard in a micro-house track? Chances are I know how we can get pretty close to that with the resources, and experience I have.
Additionally, we understand how to reign in things like low-end if you are creating a song that you expect to be spun in a club. Remember, you're competing with common frequencies of another song, like the kick, or the hi-hat. It's good to know how to moderate these things for a club environment, and that's where engineers come in.
3. Audio Engineers Understand The Technical Aspects Of A Release
Do you know how many LUFS the loudness of a track bounced out of the limiter needs to be to normalize correctly on Spotify? How about SoundCloud, or Beatport? Each platform has different loudness variations in their codec, and often if your tracks aren't uploaded with these standards in mind, then there can be translation issues. This is where audio engineers come in. We understand this boring, uncreative stuff, and how to achieve it in the mix and master, so you can concentrate on being creative. Then again, if you want to learn, we can also play the role of instructor.
4. We Help Accent The Best Parts
Let's say that you have a killer bridge. We can recognize this, and help bring that out in the mix, or even add elements that will help it transition better into the next part of the song.
What An Audio Engineer Cannot Do
1. An Audio Engineer Cannot Please Everyone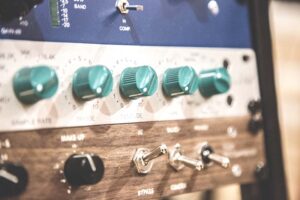 Perception is reality, and some people have different perceptions on what things are supposed to be. Especially when dealing with their art. With audio, producers often get married to their sounds, thinking that they should be specifically in this spot in the mix, when, in reality, it probably won't translate the way you want it to. This may come from hearing said sound over and over again in whatever room, or on whatever medium they were listening to while they were making it. However, in a well treated room, with calibrated equipment, or conversely, in a club with a good, or poor sound system, it may not translate exactly how you anticipate. Some people are more judicious about this, and accept the reality. However, some you just can't please. So is the way of the artist.
Therefore, I take the approach that it's best to do the least amount of damage possible to a track, while still allowing the frequencies to properly breathe, and translate to whatever medium the artist imagines it being listened to on.
This is why it's important to know how to communicate with audio engineer, so we can both come to a mutual understanding through the techniques I will discuss in a bit.
2. Audio Engineers Can Never Say What Does And Does Not Sound Good, Artistically
Kind of expanding on the idea of doing as little damage to a track as possible, it needs to be noted that like all other art, music, and sound is subjective. Sure, there are best practices to get something to translate, and upload to platforms properly, but as far as the timbre, and aesthetics of a sound are concerned, that's so subjective. There is a reason why techno fans can't agree on all techno being good, despite it being the same genre. Where everything else is the same, it's the sonic grade that ultimately defines a song.
Extremely, there is a reason why some prefer the frantic shouts and pounding SH101 basslines of Nitzer Ebb to the soft musings of John Prine. As a matter of fact, they might detest John Prine, and John Prine fans might detest Nitzer Ebb. Does this mean one is better than the other? No, because our realities are subjective.
It's my job to help you get to the sound that you truly desire, using references to other tracks, or having clear, simple communication.
However, it needs to be noted that we know what sounds good, technically. Like, for instance, if you're making pop music, or if people are casually listening to your music (alternative or pop), they like mids, because mids translate the best on common speaker systems, and headphones. Chances are that if you submit your track to a blog, it's not going to be listened to out of a soundsystem – it may be listened to out of a phone, laying in bed, which are mid intensive.
3. Provide Critique Without Having A Solution
Talent is subjective. So is if something sounds good. Therefore, if an engineer gives feedback, or says that something could be better, it's their professional duty to have a way to fix it. That's what we are hired for. However, if you aren't looking for that sort of feedback, it's good to have that role clearly defined beforehand.
Tips On How To Communicate With Audio Engineer
1. Keep Things Simple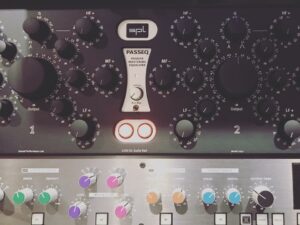 Engineers get that artists have a lot of things to say about their work, and may use poetic language in order to communicate it. And this prose sometimes leads to elaboration. However, there is a saying in sales, called K.I.S.S, which stands for Keep It Simple, Stupid. This is because people understand things if they are simplified. No need to get technical, or elaborate. Just say what you mean. A good way of easily communicating is to provide examples of things that already exist. Let's be real, nothing is new under the sun, so if we can pinpoint where that idea is coming from, then maybe it can be recreated, with a flourish that makes it your own.
No need to write out a full page of diction. Instead, just Keep It Simple, Stupid. Also, don't use vague words like, "I want it to sound tight." That doesn't mean anything, and is subjective. Which brings me to my next point…
2. Provide References
Expanding on what I said earlier, we are all borrowing ideas. Even if your track borrows many different ideas, and creates something new, if you think hard, you can find tracks that provide the feeling you are going for, which can give clues to the frequencies, and mastering qualities you want to match.
The references also don't have to be sonic, instead they can be cultural. Let's say that you imagine your song being played in an after-hours spot. This means that the song will likely be played in a place with little treatment, or in a long, narrow venue that isn't typically used for music. This requires specific mixing, and pre-mastering to properly express its full potential.
Also, there are moments where something is created that doesn't exist. There is no way for me to know how to create something if there is no reference to it, so don't ask for that, since it's impossible to know without endless tweaking.
3. Contact Us Before You Buy
This is true especially if you have doubts. You wouldn't hire someone without vetting them normally, so why should this be any different? If you have a song that you think might fit my aesthetic, but not quite, then let me have a listen to it, and I will let you know if I think it's worth working on. Believe me, I don't want to work on projects that are unnecessarily difficult, just like you don't.
You'd be surprised at what projects I have worked on. For instance, even though I make "underground" music, I worked on an EDM project, because the producer liked that I didn't sound EDM. 
4. Know Some Basic Terms
As producers, many have at least some basic knowledge of the audio engineering spectrum. Most know what equalizers, and compressors are, as well as reverb or delay. They also know what mono and stereo means. However, there may be more specific things that they don't know – like for instance the difference between a transparent and colored master. A transparent one is where you have a mix you're happy with, but you want everything to be properly balanced. A colored one is where you aren't totally satisfied with the mix, and want some more textures, and other elements, such as compression, and saturation added to bring out new elements. In other words, you don't mind things being changed.
Other common terms used in studios to describe frequencies are:
Muddy: Too much bass.
Boxy: Too many mids.
Tinny: Upper mids or lower highs need reduction.
Bright: Similar to tinny.
Airy: The high register frequencies. The ones that can break glass.
Warm: Reducing high end, or boosting the lower mids to give it a toasty feeling.
5. Don't Micromanage
Do you hate being micromanaged at work? Well, so does everyone. By micromanaging, you're distracting away from the work that could be getting done on your project by pointing out things that the engineer recognizes, but hasn't got to, or may not even be necessary once another process is done. We're professionals; let us be professional.
Conclusion:
All said, if you learn how to communicate with audio engineer properly, you are making yourself better at what you do, because you are furthering your education by understanding the terms. Also, you're making yourself easier to work with, and at professional levels, easy to work with can get you far.
This skillset will also help with other artistic undertakings, such as remote music collaboration, or doing collaborative DAW projects, or even online collaborative DAW ones.
Hopefully this proved to be a valuable guide to helping artists with how to communicate with audio engineers. Like in most things in life, solid communication, means a solid experience.
https://audioservices.studio/wp-content/uploads/2020/11/how-to-communicate-with-record-label-1.jpg
718
960
pheek
https://audioservices.studio/wp-content/uploads/2022/07/logo-menu.jpg
pheek
2020-11-26 15:42:52
2020-11-26 15:42:52
How To Communicate With Audio Engineer