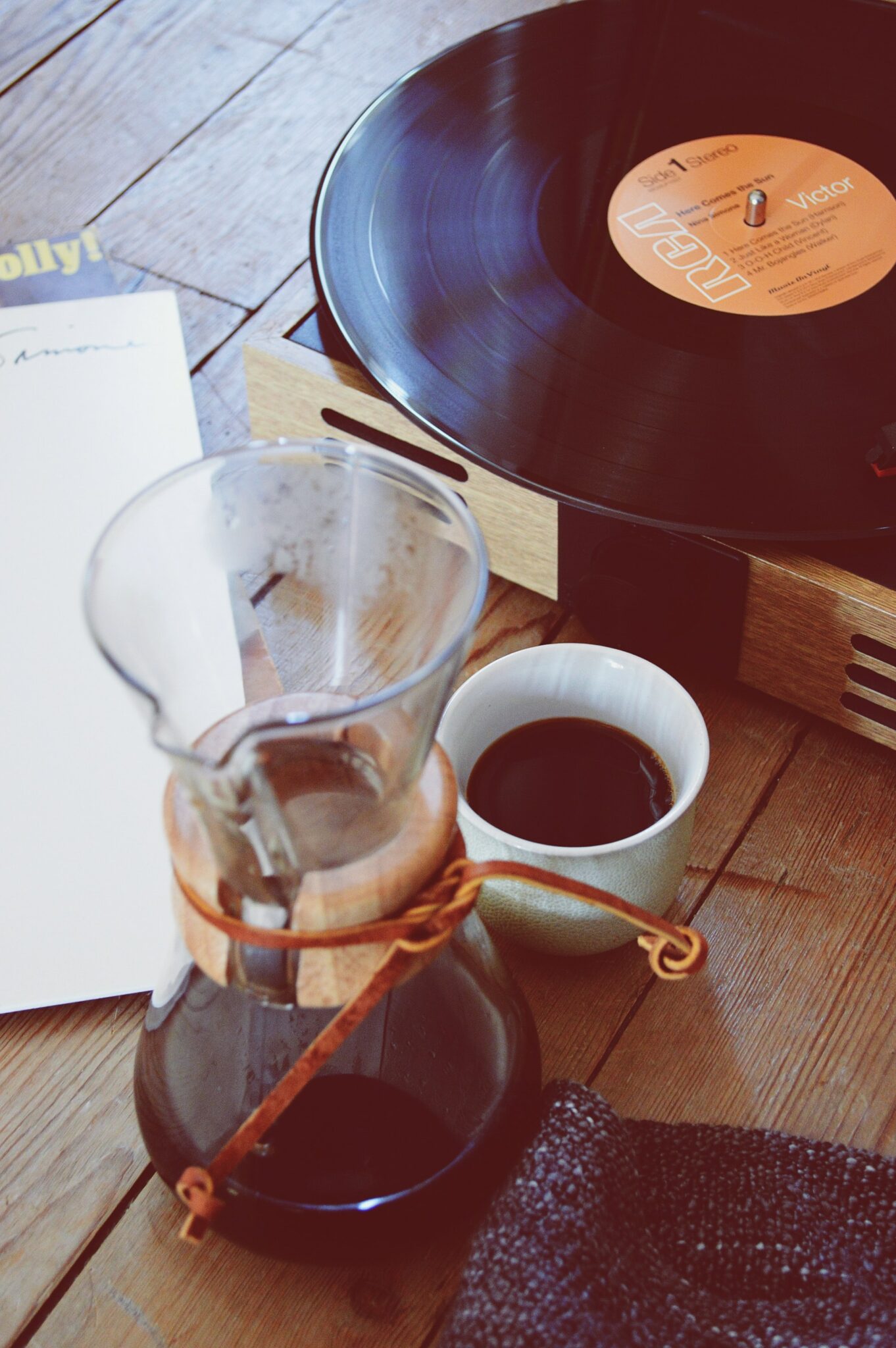 Find A Record Label Looking For Talent
So, you're looking for a record label looking for talent? We've been talking about collecting references for your mixes in previous posts quite a lot. By using software to help you match the tone of a track you like, with some analysis, you can now reverse engineer your favorite tracks to eventually make something similar. With this approach, eventually you'll end up having music that you want heard and eventually published on a record label looking for talent.
There are many advantages of being on a record label. I covered this in previous articles. However, the crux of it is that being on these labels gives you access to a community of artists that you enjoy, provides social recognition by peers, and can provide accolades that artists can leverage for more gigs. Being on a credible label also allows artists to move up the ladder to larger labels, just as having a job on your resume allows people to move onto bigger, and better jobs. 
Independent Record Labels Vs. Major Record Labels
Finding a record label looking for talent like yours comes down to having a song that fits the aesthetic of the label. You wouldn't release a Dubstep song on a boutique Minimal Techno label, just like you wouldn't release a Minimal Techno song on a boutique Dubstep label. While they are both electronic music, the contacts that said label would send the song to are inherently different, since Dubstep DJ's not usually spin Minimal, and vice versa. This is especially true for independent record labels looking for talent. 
Major record labels might have a broader approach to what genres they accept, and might sign a minimal techno track, and a Dubstep track since they have more resources to handle a diverse sound, since these genres have a place in their business model. However, to get noticed by these labels, you need marketability that a lot of smaller artists don't have. You need a solid fan base already, a brand, and professional tunes.
Sometimes it is possible to get lucky with talent alone, and being in the right place at the right time, but this is not the norm. So if you decide to go the Atlantic Records demo submission route, and don't have a credible foundation, then it's really like winning the lottery. Sure, major record labels looking for new talent is a thing, but it's a special circumstance if they get selected.
How Do You Find A Record Label Looking For Talent?
There are many approaches to this. A solid way is if you made a song based on a reference track, see what label they signed to. If you have a similar stature as the artist referenced, then chances are that you may be a good fit. If you aren't on a similar tier as this artist, that doesn't mean that they were always at this level. Go back into their catalog, and see what labels their earlier releases were on. Next, make sure they are accepting demos. They will usually say on their site, or social media if they are. Make sure they are recent posts, and releases as well. Small labels don't last forever, just like small businesses, and the information may not be up to date, especially if they don't exist anymore. 
Next, see if they still are curating the sound that you have produced. Labels evolve. Just because they were into Minimal in 2007, doesn't mean that they are into Minimal in 2020. They could be into hard techno now, since that's what sells. 
One thing to keep in mind is that a lot of popular labels have smaller sub-labels that cater to up and coming artists. Make sure to pay attention to what those are. For instance, Get Physical has Poesie Musik, which caters to a melodic sound, and signs small artists.
If you're part of a scene, and your colleagues have signed to a label that fits your sound, ask for an introduction. That is the most surefire way to get on any label. 
How Should You Approach A Record Label Looking for Talent
Keeping the aesthetic of a label in mind, it begs the question – should you make music with a label in mind, or find a label based on the music you make?
It's something difficult to answer and there's not a right answer either. It's the chicken or the egg question. There are different options and perhaps one will suit you best. But let's look into the different types of feedback they can provide as they could be giving you an insight on what is happening. This is where many people get confused.
In the most common scenario, people come to me for mixing and mastering with the idea of having music done. Once it is, the question that always comes is "now what?" Sometimes it happens I just did mastering of similar music and will suggest some clients of mine or in other cases, it reminds me of someone I know, so after looking up Discogs, I share a hint or 2. This is the "finding a label looking for talent that fits something already made" approach. 
The second option is to find a label that you want to be on, and design music to fit that label. You analyze the songs BPM, you take reference of its genre, you incorporate the timbre and instrumentation that you hear in the records. You make sure that your mix and master have a similar color to the ones on the label.
However, sometimes you can do all of this, and the work can come off as being derivative, because what you made has been sterilized down to elements. Not even labels with a specific sound want work to be derivative, they want it to be complementary. This is a skill that takes lots of dedication and practice to hone. The process of making something contextual, yet with its own signature is one of the hardest things that any artist can accomplish, no matter what the medium. So, if you're going to take the "finding a record label by producing to fit the label" approach, then you have to be confident in your skills. By taking this approach, you are also diluting your potential to submit it to other labels if it's rejected. 
Key Factors When Approaching A Record Label Looking FOr talent
However, sometimes your music fits perfectly, and you have invested a lot of work into it, but the label rejects it. What does it say exactly? What it says is that you probably didn't have one of these factors:
Dedication
The most important thing you can do to get signed to a label is to have dedication. Artists need to dedicate themselves to being the best at their art that they can possibly be. They need to dedicate  themselves to learning the best practices to succeed as a musician, whether that's reading blog posts like this, or talking to successful peers. Remember, artists are going to fail at what they try to do, often. That's just a fact of life. It's what they do after they fail that defines them. As Winston Churchill said, "Success is not final, failure is not fatal, it is the courage to continue that counts."
Marketability
The next thing you want to do is make sure you're marketable. Yes, just like major labels, more boutique labels want to make sure that artists have a brand. Branding can sometimes be seen as the antithesis of creativity, but it's always been a necessity in music. Name one moderately successful musician that doesn't have an image? Artists need to make sure their social media is in order, have an Electronic Press Kit, have a website, take some press photos, and just overall look like they care. 
Depending on the size of the record label looking for talent, artists should expect to have a fan base that is relative to said label's stature. If an artist only has a couple releases, and a few hundred fans on Facebook, it might not be wise to go after a label like Toolroom Records, or Kompakt. Most likely their demo will just get lost in the mix, so to speak.  
Submitting Your Best Work
This next thing should be obvious, but it's worth mentioning anyways. Artists should make sure to present their absolute best work to labels looking for demos. Make sure everything is mixed properly, and even better, it's mastered. I can provide those services at a reasonable price, and it will go a long way to showing the labels that the music is serious. 
Having A Solid Network
Another factor that is important in getting signed to competitive labels looking for talent is networking. Artists should make sure not only to nurture themselves, but nurture everyone around them. Reciprocity goes a long way as a human being, so be helpful. Burning bridges don't always light the way. As I've mentioned in previous articles, this is the most surefire way of getting signed to a label of your choice. 
Personalization
Finally, when approaching a label, make sure to add a personal touch to your approach. If you can find the name of the A&R, that's helpful. If you know someone who works for them, or is connected, get a referral in, or drop their name. Maybe mention why you think your sound fits well with the label. The more you can personalize, the better chance you have to get heard, because it shows that you're dedicated.
Final Thoughts On Finding A Record Label Looking For Talent
If you follow these approaches, then you have a much higher probability of getting signed to a label. Nobody said that it would be easy though. There is a reason why many people laugh off art as being a career path. However, if you are willing to have dedication, network, and be vigilant in your craft, it can be a long, rewarding job that can jetset you around the world, and introduce you to some incredibly interesting, and talented individuals. Remember, without art, there isn't culture, without culture there isn't society. Don't let anyone tell you that what you do doesn't matter. It's just to matter, you have to work hard. There are no shortcuts (unless you have a trust fund, and a connected family).
https://audioservices.studio/wp-content/uploads/2020/10/record-label-looking-for-talent-andrei-bocan-scaled.jpg
2048
1362
pheek
https://audioservices.studio/wp-content/uploads/2022/07/logo-menu.jpg
pheek
2020-10-27 14:36:41
2020-10-27 14:36:41
Find A Record Label Looking For Talent