For us musicians, where creativity meets discipline, the secret symphony lies in the art of rituals, routines, and habits. Like the intricate notes of a melody, these elements intertwine to create a harmonious process that elevates musicians from novices to virtuosos. From finding the perfect hook to crafting intricate arrangements, these rituals serve as the conductor's baton, guiding musicians through the labyrinth of creation. In this melodic exploration, we delve into the common threads that tie these practices together and uncover their transformative impact on the journey of music production.
One thing I observe with people I know and work with, is their lack of organization or time for making the music they want to do. Taking the time to make space for self care is an important thing for enabling more satisfying sessions. That's what we're all interested in, no? So why not allowing ourselves healthier skills?
Most of the time, it seems like many artists have the impression, or superstition, that their unhealthy way does it better. Call it self medication or stubbornness, one can stick to it until it works no more or because they've entered a self destruction phase.
So let's talk about upgrading your sessions.
Let's define what each mean.
1. Ritual: A ritual is a set of actions, behaviours, or practices that are carried out with a sense of purpose, intention, and often a deeper meaning. Rituals are typically associated with symbolism, significance, and a heightened sense of awareness. They are performed to mark a specific event, transition, or moment and often carry cultural, spiritual, or personal significance. In the context of music production, a ritual might involve a specific pre-recording meditation, setting up a particular workspace arrangement, or even a symbolic gesture before starting the creative process. Rituals can help create a focused and intentional mindset, bringing a sense of reverence and mindfulness to the creative endeavour.
Rituals are intentional practices with symbolic meaning, often used to bring mindfulness, focus, and deeper significance to a specific activity or event.
2. Routine: A routine is a sequence of tasks or activities that are regularly followed in a specific order. Routines provide structure and predictability to daily life. Unlike rituals, routines might not carry the same level of symbolic or spiritual significance. Instead, routines serve practical purposes and can encompass a range of activities, from the mundane tasks of daily hygiene to more complex processes like a musician's routine for setting up equipment before a recording session. Routines provide a sense of organization, help manage time efficiently, and establish a consistent pattern for accomplishing tasks.
Routines are sequences of tasks that provide structure and organization to daily life, helping manage time and accomplish various activities in a systematic manner.
3. Habit: Habits are automatic behaviours that have been repeated consistently over time until they become ingrained in our daily lives. They require minimal conscious thought and effort to perform. Habits can be positive or negative, and they often develop as a result of repetition. In the context of music production, a habit could be a regular schedule of practicing an instrument, a daily ritual of listening to music for inspiration, or even the tendency to start each recording session with a cup of coffee. Habits are powerful because they shape our behaviour over the long term, whether for creative endeavours or daily routines.
Habits are automatic behaviours that develop through repetition and become ingrained in our routines, shaping our long-term actions and behaviours.
Rituals, Routines, and Habits: A Collective Symphony
1. The Prelude: Setting the Stage
Rituals, routines, and habits all share a common purpose: setting the stage for productive creativity. Just as a well-rehearsed orchestra tunes their instruments before a performance, musicians tune their minds and environment through consistent practices. These practices create a mental framework, signalling to the brain that it's time to enter the creative zone.
There are multiple little things that you can do to enhance your studio and make it cozier and providing inspiration.
1. Thoughtful Lighting: Using LED lights that you can change the colors is a great way to change the mood on the fly. using candles is also lovely.
2. Comfortable Furniture: Invest in comfortable furniture, such as a cozy chair or a comfortable couch where you can take breaks and listen to your work. Also useful for visitors.
3. Personal Touches: Decorate the studio with items that inspire you, such as artwork, posters, or memorabilia related to your favorite musicians or bands. Personal touches can make the space feel uniquely yours and spark your creativity. Seeing people who inspire me to create helps but it has been shown that having picture of people you care for that look at you can raise your efficiency.
4. Acoustic Treatment: Incorporate acoustic panels, diffusers, and bass traps to improve the sound quality of your studio. Not only do these treatments enhance the acoustics, but they also contribute to a more professional and inviting atmosphere. In general, this is a must.
5. Natural Elements: Integrate natural elements like indoor plants, flowers, or even a small tabletop fountain. Greenery adds a refreshing touch to the studio and can create a calming ambiance.
6. Inspiring Colors: Choose colours that evoke the right emotions for your creative process. Soft, muted tones can promote a relaxed atmosphere, while vibrant colours might energize your space. Experiment with colour combinations that resonate with you.
7. Inspirational Quotes: Hang up motivational or inspirational quotes on the walls to keep you inspired and focused during challenging moments. These can serve as reminders of your creative journey.
8. Proper Organization: Keep your studio tidy and organized. Use shelves, storage containers, and cable management solutions to reduce clutter and create a clean workspace. An organized environment can lead to a clearer mind and more efficient work.
9. Personal Soundscapes: Play ambient sounds, like gentle rain or a crackling fireplace, to create a cozy atmosphere while you work. These sounds can help reduce stress and enhance focus.
10. Multi-Sensory Experience: Engage multiple senses by including scented candles, incense, or essential oil diffusers. A pleasant aroma can contribute to a relaxing and inspiring environment.
11. Comfortable Flooring: Choose a comfortable flooring option, such as a soft rug or carpet, to provide insulation and cushioning for long hours spent standing or sitting. Carpet can also help with acoustics.
12. Creative Break Spaces: Designate a cozy corner for relaxation and brainstorming. A bean bag chair, floor cushions, or even a hammock can provide a comfortable space to step away from your workstation and let your ideas flow.
13. Inspiring Instruments: Keep your instruments within arm's reach to encourage spontaneous creativity. Display your guitars, keyboards, or other instruments prominently, so they serve as constant reminders of your musical pursuits.
2. Finding the Motif: Inspiring Creativity
Whether it's a pre-recording meditation or a daily walk in nature, rituals stimulate inspiration by encouraging mindfulness and presence. Studies suggest that these practices activate the brain's creative center, enhancing the ability to make connections and generate novel ideas—a valuable asset in the search for musical hooks.
1. Mindfulness Meditation: Mindfulness meditation involves focusing your attention on the present moment without judgment. You can start by focusing on your breath, gradually expanding your awareness to sensations, thoughts, and emotions. Regular practice can improve your ability to stay present and focused in various situations.
2. Guided Meditation: Guided meditation involves following the instructions of a recorded voice or a meditation app. It can lead you through visualizations, body scans, or relaxation techniques, helping you stay engaged and centered.
3. Breath Awareness: Concentrating on your breath is a simple yet effective technique. Observe each inhale and exhale, noticing the sensations as you breathe in and out. This practice can help anchor your attention and calm your mind.
4. Body Scan Meditation: In this practice, you systematically focus on different parts of your body, bringing awareness to physical sensations and releasing tension. It's a way to cultivate bodily awareness and maintain focus.
5. Mantra Meditation: Using a repetitive word, phrase, or sound (mantra) can help direct your attention and quiet the mind. The repetition can be soothing and help prevent distractions.
6. Visualization: Visualization involves imagining a peaceful scene or a goal you want to achieve. Focusing on this mental image can help you concentrate and foster a sense of positivity.
7. Walking Meditation: Instead of sitting, you can practice meditation while walking slowly and mindfully. Pay attention to each step, the movement of your body, and your surroundings.
8. Progressive Muscle Relaxation: This technique involves tensing and then relaxing different muscle groups in your body. It can reduce physical tension and improve your ability to focus.
9. Yoga: Yoga combines physical movement, breath control, and mindfulness. The combination of these elements can help you improve focus, flexibility, and overall well-being.
10. Tai Chi: Tai Chi is a slow, flowing movement practice that promotes relaxation and mindfulness. It can enhance balance, coordination, and mental clarity.
11. Binaural Beats: Binaural beats are auditory illusions created by playing two slightly different frequencies in each ear. They're believed to affect brainwave patterns and can aid in achieving different states of focus and relaxation.
12. Colouring or Drawing: Engaging in creative activities like colouring or drawing intricate patterns can have meditative effects, as they require sustained focus on the task at hand.
3. The Crescendo: Engaging in Routine
Routine, often synonymous with discipline, plays a crucial role in music production. Just as a musician practices scales daily to refine their technique, establishing routine can aid in refining skills such as recording, editing, and arrangement. Research indicates that regular routines enhance focus, memory, and overall cognitive abilities, all of which are integral in the intricate process of producing music.
If you've been following my blog, you know that I strongly encourage certain things as a routine such as:
Dividing your studio session in different phases (brainstorming, Concept testing, editing, loop patterns, arrangements, mixing) and approaching them one at a time.
Working on a song for 30 minutes and then work on another. Working on multiple tracks at once is helpful for self validation.
Taking breaks every 10 minutes for a few minutes.
All these will be helpful to develop as a routine as they'll provide you the necessary to feel more satisfied with what you do.
4. Harmonizing the Elements: Rituals for Arrangement
Arranging a musical composition can be akin to composing a complex symphony. Here, rituals provide the structure necessary to weave different musical elements into a coherent whole. Studies highlight that rituals promote a sense of control and reduce anxiety—essential ingredients for tackling the intricate task of arranging various elements into a seamless composition.
Arrangements are to music, what the scenario is to a movie. Stories are made in so many different ways that to dive into how to do it, it's important to get inspiration from storytellers you love. Personally, I love David Lynch and here are some of the points that he uses for his stories.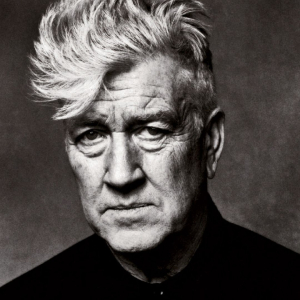 His style is characterized by surrealism, dreamlike sequences, and a blend of the mundane and the mysterious. Here are some key aspects of David Lynch's approach to storytelling:
1. Embrace of the Subconscious: Lynch often delves into the subconscious and explores the depths of human psychology. His stories frequently incorporate dreamlike elements, blurring the lines between reality and the inner workings of the mind. This approach allows him to tap into universal emotions and fears that resonate on a deeply emotional level.
2. Dark and Mystical Atmosphere: Lynch's storytelling often features dark and mysterious atmospheres that create a sense of unease and suspense. He blends the ordinary with the uncanny, infusing the mundane with an air of mystery that keeps viewers engaged and intrigued.
3. Visual Symbolism: Symbolism plays a significant role in Lynch's work. He often uses visual symbols and metaphors to convey complex themes and emotions. These symbols may be recurring motifs or objects that hold deeper meanings within the context of his stories.
4. Unconventional Narrative Structures: Lynch is known for subverting traditional narrative structures. His stories may not follow a linear path, and he's willing to leave certain aspects open to interpretation. This unconventional approach invites viewers to engage with the material on a more contemplative level, often sparking discussions and theories about the meanings behind his work.
5. Exploration of Dark Themes: Lynch's stories frequently explore dark and taboo themes, such as violence, identity crisis, and the duality of human nature. He is unafraid to confront uncomfortable subjects and present them in a way that challenges the audience's perceptions.
6. Use of Sound and Music: Lynch pays meticulous attention to sound and music in his storytelling. The auditory elements in his films contribute to the overall atmosphere and mood, enhancing the viewer's experience and adding an additional layer of depth.
7. Character Depth and Ambiguity: Lynch's characters often have hidden depths, and their motivations might remain ambiguous. This approach invites viewers to actively engage with the characters and their journeys, encouraging introspection and analysis.
8. Collaborative Approach: Lynch often collaborates closely with artists, musicians, and other creatives to bring his stories to life. This collaborative approach results in multi-dimensional works that integrate various artistic forms.
Perhaps these will raise some ideas.
Creating Your Own Musical Overture: Crafting Personal Rituals and Routines
1. Identify Your Goals:
Before crafting your rituals and routines, define what aspects of music production you'd like to enhance. Are you seeking greater inspiration, improved focus, or a more organized approach to arrangement?
2. Harness the Power of Consistency:
Choose rituals and routines that resonate with you and align with your creative process. Consistency is key—repetition helps solidify the connection between the practice and the desired outcome.
1. Set Clear Goals: Define specific and achievable goals for your music practice and performance. Having clear objectives gives you a sense of direction and purpose, making it easier to stay motivated and consistent.
2. Create a Schedule: Establish a regular practice schedule and stick to it. Consistency thrives on routine. Whether it's daily, weekly, or monthly, having dedicated time for practice helps build momentum.
3. Start Small: Avoid overwhelming yourself with overly ambitious goals. Start with manageable practice sessions, gradually increasing the duration and complexity as your consistency improves.
4. Break It Down: Divide your practice sessions into smaller, focused segments. This approach helps prevent burnout and allows you to work on specific areas of improvement.
5. Practice Mindfully: Quality matters more than quantity. Focus fully on your practice without distractions. Engage in deliberate practice by identifying areas that need improvement and working on them purposefully.
6. Use a Practice Journal: Keep a practice journal to track your progress, challenges, and areas of improvement. This reflection helps you identify patterns, celebrate milestones, and stay accountable.
7. Embrace Repetition: Consistency is built through repetition. Repeatedly practicing scales, exercises, and songs helps you develop muscle memory and master techniques over time.
8. Prioritize Consistency Over Intensity: Regular, shorter practice sessions are often more effective than sporadic intense sessions. Consistency builds steady progress, while intensity can lead to burnout.
9. Find Accountability: Share your goals and practice routine with a friend, teacher, or fellow musician. Accountability can motivate you to stay consistent and track your progress.
10. Reward Yourself: Celebrate your achievements, no matter how small. Treat yourself after reaching milestones to reinforce positive behavior.
11. Embrace Imperfection: Perfectionism can hinder consistency. Accept that progress involves making mistakes and learning from them. Focus on improvement rather than flawless execution.
12. Stay Inspired: Seek inspiration from other musicians, genres, and styles. Exploring new musical territories can reignite your passion and keep your practice engaging.
13. Be Patient: Consistency takes time to yield noticeable results. Don't get discouraged by slow progress. Keep the long-term perspective in mind.
14. Mix It Up: Vary your practice routine to prevent monotony. Experiment with different practice techniques, styles, and genres to keep your sessions fresh.
15. Rest and Recovery: Incorporate rest days into your routine. Rest is essential for preventing burnout and maintaining physical and mental well-being.
16. Adapt and Adjust: Life can be unpredictable. If you miss a practice session, don't be too hard on yourself. Instead, adapt your schedule and get back on track as soon as possible.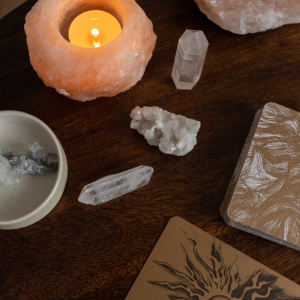 3. Mindfulness and Presence:
Integrate mindfulness into your rituals. Whether it's a pre-recording breathing exercise or a quiet moment before arrangement, cultivating mindfulness can amplify your creative presence.
My favorite book about this practice is "Wherever you go, there you are" by Jon Kabat-Zinn.
4. Document Your Journey:
Keep a journal to track the impact of your rituals and routines on your music production process. Reflect on moments of breakthrough, increased focus, or enhanced inspiration.
I personally love the Voice Memos on my iPhone to record some notes.
5. The Science Behind the Symphony: Insights from Studies
A study published in the "Creativity Research Journal" found that engaging in consistent creative rituals enhances creativity and provides a sense of control over the creative process.
Research in the "Journal of Neuroscience" reveals that mindfulness practices, often integrated into creative rituals, stimulate the brain's default mode network, fostering divergent thinking and innovative ideas.
The "Journal of Experimental Psychology" suggests that routines can boost cognitive performance and improve memory, thus facilitating efficient editing and arrangement tasks.
In Conclusion: The Symphony of Productivity and Creativity
As musicians compose their sonic tapestries, the interplay of rituals, routines, and habits creates a symphony that resonates with discipline and inspiration. Just as a symphony conductor meticulously directs each note, crafting your own set of practices can transform your music production journey into a harmonious masterpiece. By understanding the common threads that unite these practices and embracing their transformative impact, you'll not only find the hooks and arrangements that resonate but also unlock the full potential of your creative symphony.
https://audioservices.studio/wp-content/uploads/2023/08/spiritism.jpeg
1080
1080
pheek
https://audioservices.studio/wp-content/uploads/2022/07/logo-menu.jpg
pheek
2023-08-08 18:13:03
2023-08-08 18:13:03
Rituals, Routines, and Habits in Music Production