One of the things I notice most from the artists I hang out with is how obsessed they can be about getting signed to a label.
But one of the main reasons people fail is that they're doing it wrong.
You probably already know how to send in a demo, but do you know how to pick a label? Just like when picking a reference track, you need to find all possible references of the label you want to work with. You need to do your homework.
Don't get me wrong. Even when I make a new track, there's always that little voice at the back of my head saying, "Oh, this might fit this or that label." And if I've been contacted recently, then I might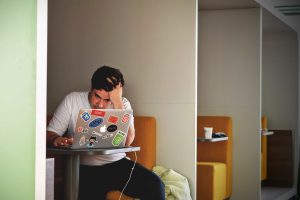 already have a lead, which makes it easier. Admittedly, at my stage I have a lot of contacts and receive a lot requests, plus I run my own record label, so the question of where to publish my music isn't as much of an issue. But still, sometimes it is.
If your approach isn't succeeding in getting you signed, it could be that you're poorly targeting the labels you're submitting to. In other words, labels don't always sign artists for their music only.
They make decisions based on a number of considerations.
Does your approach match how they think? Getting to an A&R (the "artists and repertoire" division of labels) is not easy. You need to find who picks the label's music so you can submit your music to them. Forget writing to random email addresses or messaging Soundcloud profiles. Trust me, it doesn't work this way. Instead, try reaching out to an artist who's already on board to find the right contact. If you can meet them in person, it's always the best thing to do.
Do you share the same networks? Are you friends with artists on the label? Are you following the same artists on Soundcloud? Is the A&R friends with some of your friends on Facebook? Being socially close to them can really help.
Does your profile answer a need? This one is crucial. Each label has its own ways of doing things and is carefully building up its catalogue just like a DJ prepares their set for a gig. If you're a DJ, you know that you want certain tracks in your set. You're avidly searching for a specific sound or rhythm, or a particular song structure, mood, or tone. A label owner has musical needs too. They usually follow trends partly, but they also flow from past influences. It helps to refer to the label's past releases, but it's even better if you're up on what they're into now. This can be a game-changer.
FINDING YOUR LABEL MATCH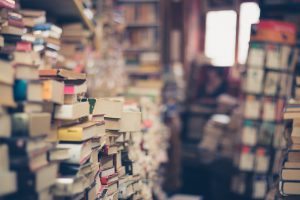 The biggest challenge nowadays is to find the perfect match between a label and an artist. Exactly like love, there's a perfect match for you out there, but how to find it is something that technology has yet to achieve. So, how do you find your label?
Well, first let's examine a little scenario to give us some context. Let's say you finished a track based on a reference track by X artist. That reference track is your biggest lead for whom to send it to. But if you're not yet well known or have very few releases to your name, then sending it to the best or biggest label out there — even if your reference track is released with them — is a very bad idea. Not only are huge labels swamped with demo submissions, but they're also super picky. The fact is that your reference track likely had to follow a winding road to get that label. So let's investigate.
FOLLOWING THE TRAIL OF REFERENCES
Finding your label match takes time, patience, and lots of research. Here are a few cues of where to start.
Soundcloud. The holy grail of every possible kind of music, from unreleased to released, and featuring every possible label out there. Have a close look at your potential labels, and check out who they follow and who follows them. Dig, dig, and keep on digging. Give attention to who leaves comments. Those guys can be really useful because they might like various labels/artists you're investigating.
DJ sets. Listen to DJ sets to find who plays music like yours. Get the track lists to find out what they play, find what other tracks DJs like to mix those with, and then investigate the artists similar to you and see what labels they're on. Mixcloud also provides tracklists for DJ sets.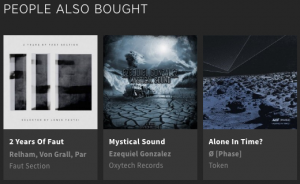 Charts. Once you have a track list, go on Beatport to find charts and recommendations. You can find a bunch of labels there, so check out their back catalogues and investigate some more.
Discogs. Browse the discographies and look at past releases. When you select one, Discogs will offer you album suggestions, which in turn can point you to more labels. You can really dig deep that way.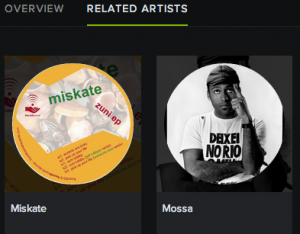 Spotify. This is another way to find new music. When you select an artist, it will give you suggestions. Note how whenever you swap from one to another, the algorithms will formulate new recommendations.
Conclusion
Think away, do your homework, and plan carefully before submitting your demos. Our label gets so many demos that we can allow ourselves to be very picky, and it's the same for many of them out there. It's about much more than presentation at this point — it's about being spot on with who you target, and then selling yourself with a push from someone they know and respect. You'll have a much harder time if you try to go it alone.
SEE ALSO : Besides music, labels are searching for these traits 
https://audioservices.studio/wp-content/uploads/2016/09/yay-min.jpg
800
800
pheek
https://audioservices.studio/wp-content/uploads/2022/07/logo-menu.jpg
pheek
2016-09-01 11:05:01
2018-03-02 12:34:49
Getting signed to a label