People often ask me what my favorite equalizer for electronic music is, and my answer is that it depends on what their goal is, as well as their skill level. However, the EQs that I like for electronic music generally fit a certain set of criteria. Not every equalizer in this article fits all of the criteria, but here is a not-so-exhaustive list of things that I like to see when I'm purchasing a new EQ.
Keep in mind that all EQ's are at their core, just filters, but some go above and beyond this. Equalizer settings for electronic music vary based on the timbres and styles, but each one of these will work universally for electronic music.
Criteria
They have previews of the band that you can solo (you can press the button and hear the band on its own). This allows you to hear things more specifically.

The plugin needs to be able to do oversampling.

The plugin needs to be able solo the filter (EQ band).

The EQ needs to have a mid and side mode, aka

M/S mode

.

The EQ can switch from digital approach to analog. A digital EQ is very clean, and an analog is a little bit more organic and less precise.

The EQ can be

dynamic

. 

While all don't have this feature, it's nice if an EQ has a piano roll, so you can see how frequencies quantize to notes (this is a good way of seeing if a note will fit inside the track).
Fabfilter Pro-Q 3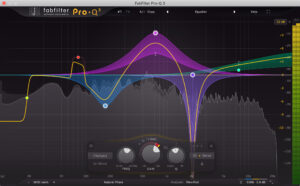 First on the list is the Fabfilter ProQ 3 – an affordable, easy-to-use EQ that hits most of the points I look for in an equalizer. It's versatile, as in it can be used in both mastering and mixing. On top of state-of-the-art linear phase operation and the ability to get zero latency readouts on your EQ, you get natural phase modes, mid/side processing, and a bunch of other intuitive options.
A Neat Pro-Q 3 Trick

One of my favorite features is that if you have the ProQ 3 on multiple channels or busses, it can communicate with the ProQ 3's on the other ones and let you know if there are conflicts in frequences.
Then, with the side processing (sidechain), you can easily duck precise frequencies, and you can even solo these frequencies to hear exactly how the sidechain is affecting the relationship between all the individual sounds. Or sometimes you don't even need a sidechain, and you can just grab the curve and bring the conflicting frequency down.

Another neat trick with the Fabfilter ProQ 3 is that you can use it to split the stereo, and modify the same frequency at different amplitude levels on the stereo. So for instance, sometimes in a recording, you have a sound that mixes well on the right pan, and doesn't quite mix perfectly on the left, but should be somewhat present on the left panning in order to fill out the stereo field.
With the ProQ 3, you can leave the level on the right channel as is, and on the left, alter the amplitude in order to fit the frequencies it's conflicting with.

All of these reasons are why it's a favorite equalizer for electronic music. It produces some of the best equalizer settings for bass, mids, and highs in all genres.
Wavefactory Trackspacer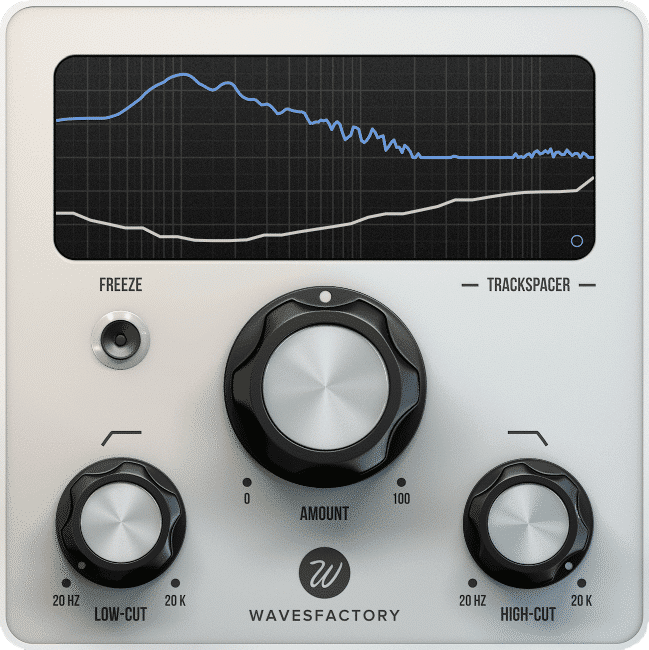 This one is not necessarily an EQ, but if you're familiar with Wavefactory's Trackspacer you can see why it would fit well within this list. Basically, it uses a mathematical formula in order to automatically figure out where conflicting frequencies are between two tracks and then it will apply precise side compression to the parts that are necessary to compress to get them to meld better.
You can even apply a low pass or a high pass filter to each end of the frequency spectrum to isolate what part of the sounds you want to compress. It's ridiculously easy to use.
HornetVST Total EQ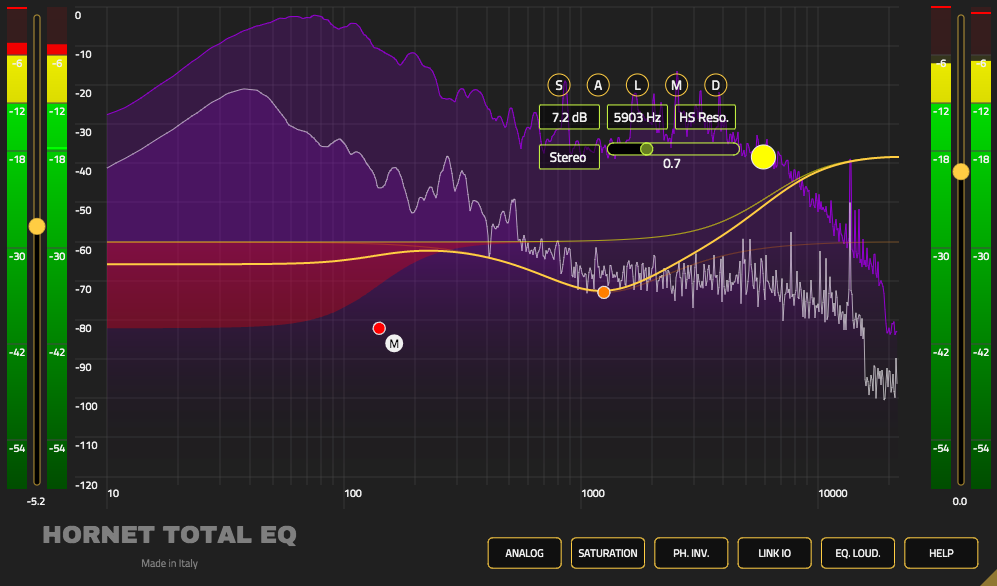 Not everyone has the money to invest in VSTs. However, HornetVST makes VSTs that are ridiculously cheap, and they often do sales, so you can get decent plugins for 5 bucks. 
The HornetVST Total EQ is similar to ProQ 3, sounds really good, and is easy to work with. Personally, I believe it's better than Ableton stock EQ's because you have a team working specifically on developing the best equalizer for electronic music (or all music at that matter).
While it doesn't have all the gizmos and detail goodies that the ProQ 3 has, it's still really good. For instance, it has 12 bands, a real-time spectrum analyzer, a whopping 17 different kinds of filters for each band, individual analog response and emulation for each band, band soloing (like in the ProQ 3), mono/stereo for each band, and a bunch more features.
Melda Productions – MAutoEQ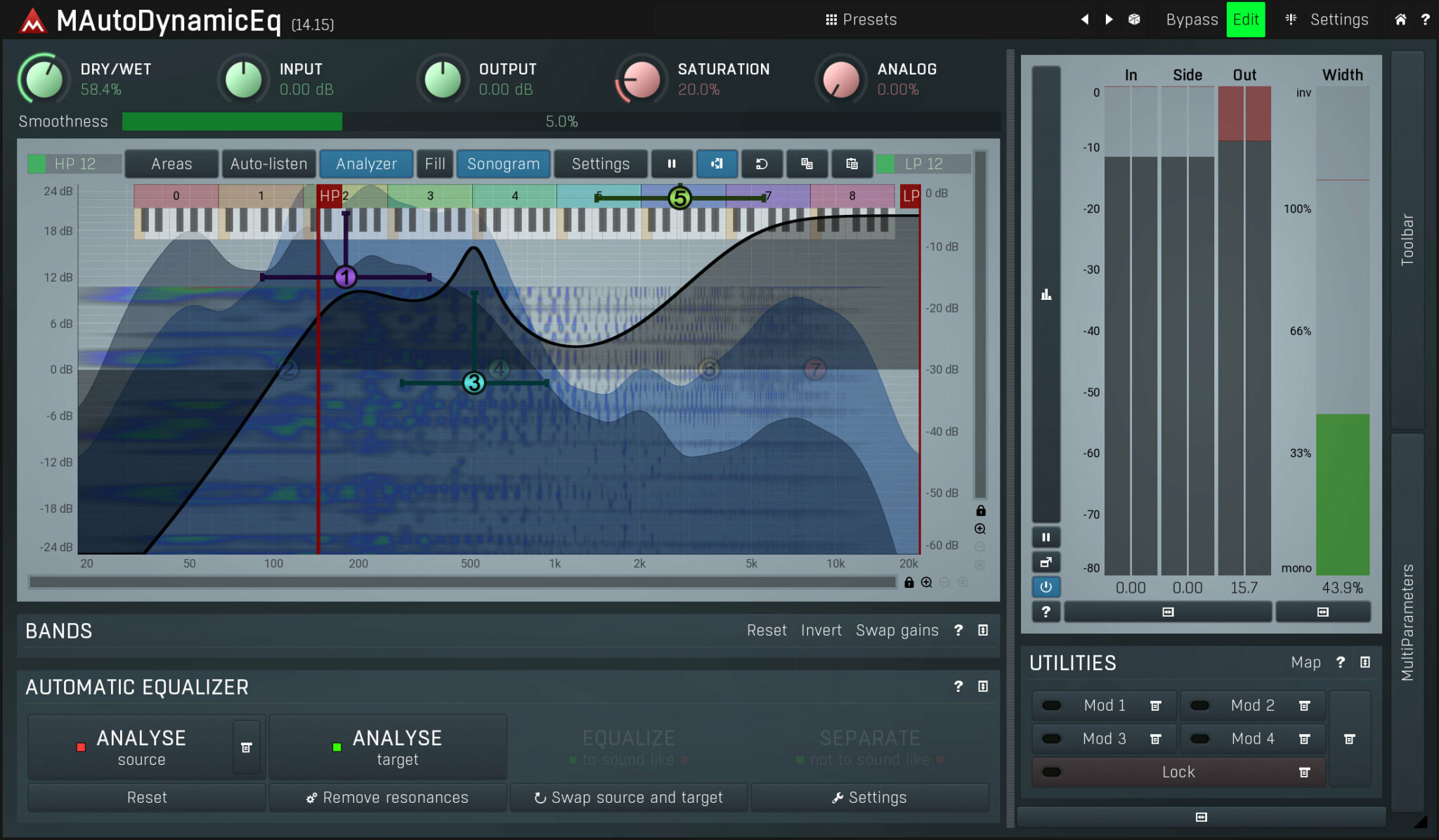 The thing that makes this EQ special is the MeldaProduction Filter Adaption (MFA) technology which uses a formula to analyze your recording and make suggestions based on your recording, another recording, or even a spectrum that you can "draw" inside the interface. It's kind of the Photoshop of EQs, in a way. It can also be used extensively for mixing and mastering.

MAutoEqualizer can place a track into a mix using the spectral separation feature, where you can, like in Photoshop, pencil your preferred frequency response. MAutoEqualizer's technology will search for the best settings and alter the parametric equalizer bands to fit the best form.
With a normal equalizer, you are listening to the spectrum and then increasing or decreasing the amplitude of the band to fit what you believe is the correct level, which can be a chore. With MAutoEqualizer it gives your ears a little bit of a break by setting things to levels based on its algorithmic predeterminations. 
Also, if you are allergic to resonance in your sound then this EQ is for you. One of the things it does best is listen to the incoming signal, where it then finds resonances that it can apply filtering suggestions to. Then with the wet/dry knob, you can determine how much resonance you want in the areas it pointed out. It's really simple, and a favorite equalizer for electronic music.


Brainworks' BX3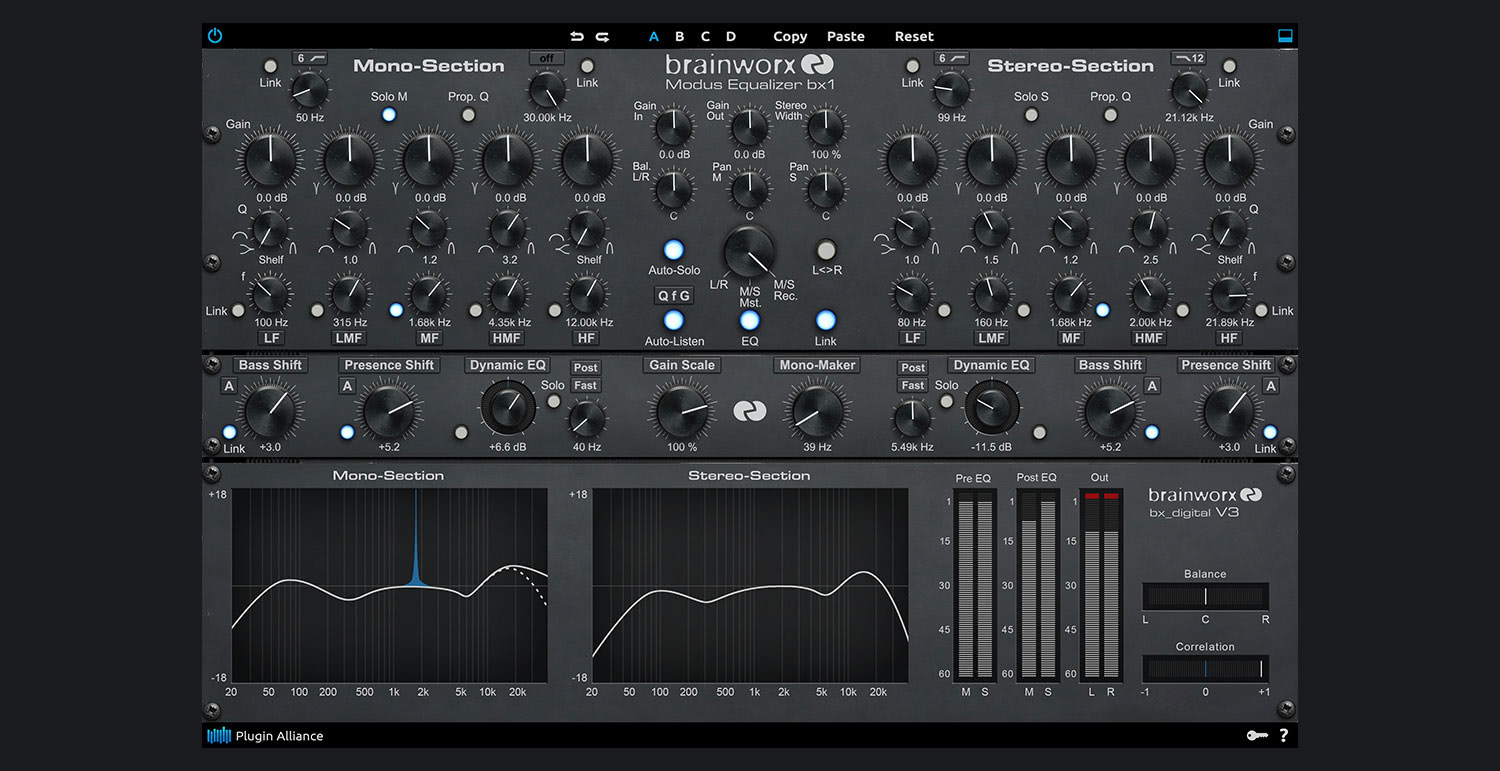 A mastering and mixing EQ I recommend is BX3 by Brainworks. It's an extremely powerful, surgical EQ that I use extensively. It can make space, clean, and can really polish things up. This EQ is not meant for adding color or character to mixes, but rather making sure that everything sounds as clear and crisp as possible. It's a bit difficult to use if you're not super familiar with mixing and mastering, but it's extremely powerful, making it a favorite equalizer for electronic music.

This EQ's Auto Listen feature automatically solos each band's Gain and Q (resonance) controls based on their respective settings while doing the same with the channel's Frequency controller. By setting Gain, Q, and Frequency on an individual channel (L or R), Auto Solo switches the monitoring to that channel.
Your tweaks are illustrated with separate frequency-response graphs for each channel. With this feature, you may notice that your adjustments will become more visible and audible than ever before since it allows for some of the best equalizer settings for electronic music.
Brainworks' AMEK200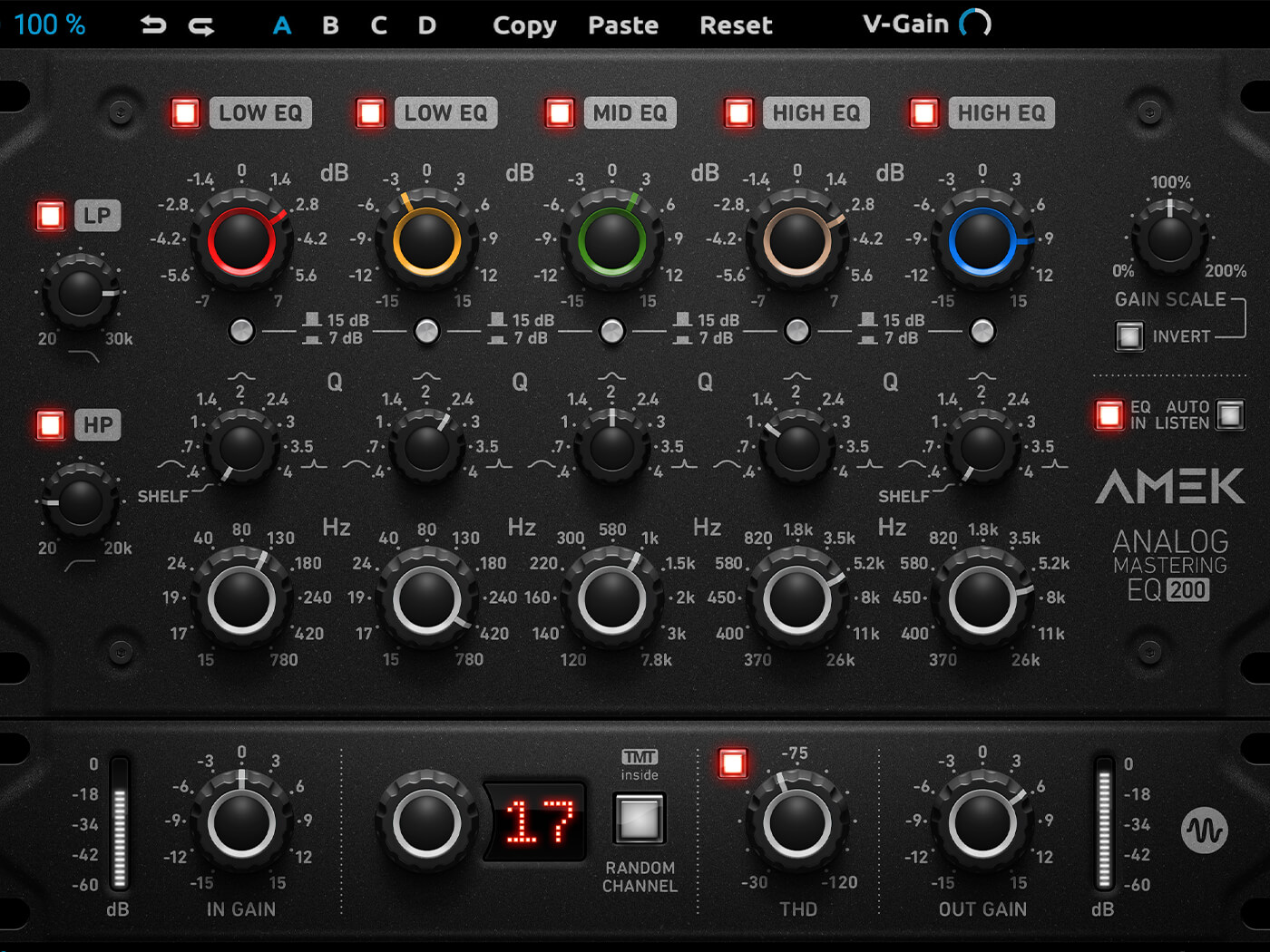 My favorite analog emulation EQ is AMEK200 by Brainworks. This is modeled after classic 70's and 80's mastering EQ's, such as the GML 8200 and vintage SONTEC vintage EQs, but with some plugin specific upgrades, such as Auto-Listen features, variable high-pass and low-pass filters, and M/S processing.
All of these features result in a very transparent mix that does a really beautiful finishing. Note that the AMEK200 has no spectral readout, just knobs you twist, which is good for learning how to trust your ears.
So, which one is my favorite equalizer for electronic music?
There is no specific one. All of these plugins will allow for the best equalizer settings for music, whether that's minimal house, techno, jazz, rock, hip-hop or k-pop. They all allow for the best equalizer settings for rolling bass, or entrancing mids, it just depends on your experience level, and your desire to learn and experiment.
This article contains affiliate links which I may make a commission off of.
https://audioservices.studio/wp-content/uploads/2021/07/electronic-music-equalizer-photo.jpg
500
750
pheek
https://audioservices.studio/wp-content/uploads/2022/07/logo-menu.jpg
pheek
2021-07-21 09:50:40
2021-11-02 14:42:27
Favorite Equalizer For Electronic Music