When it comes to making music or mixing, you sort of need to start somewhere and to get inspired by others if often a good way to get started. There's a lot of misconception on how to use references. While I covered that in a past article, I thought I'd go deeper on the topic. 
While there's no right or wrong way to use references, I often use references for one thing in it. It can be a sound that intrigues me, a type of sequence, rhythm or concept that tickles my brain into trying to reverse engineer it. While I can most of the time understand what is going on, it doesn't mean I can reproduce it as is. Some clients that I coach became really good at reproducing what they hear, sometimes with my help or not.
But the idea is to try something out and be open to where that will bring you next.
While I do a lot of production from clients, sometimes people wonder what others are into, who are the artists to follow but also, who are the artists that I personally follow for my own inspiration.
Many times, I have clients who start an idea based on a reference but they struggle to get it "right" as they want. I give here a few things to check first in order to get things started properly (in other words, this is where clients fail).
Load your reference song in Ableton (or other DAW) and you may solo it at first to be able to compare it to your project. I would advise to lower the volume of your reference as it may be mastered while yours isn't.
There are a few initial points to consider:
The tone

: Use either an FFT analyzer (SPAN from Voxengo is free or Fabfilter ProQ3) on the master to see if the tone is similar. Is the curve similar or different from you
Root Key/Scale

: You can use a

Key detector

on your reference to see what is the root key and scale, then check if yours is set properly. While you don't need to have the same as your reference, some clients don't realize that their different elements are not in the same key. This will often translate with the feeling that the song doesn't feel one or perhaps, that is sounds off. Note that it might sound off if you were overexposed and then you got used to it but for a fresh pair of ears, it might be awkward sounding.
Speed and rhythm

: Find the BPM of your reference and try to match it to yours. What is the time signature.
Lately I've been enjoying Decoda as a full analysis software. You can do so much with it as well as extract melodies in midi. I find it essential to work with demanding clients.
When it comes to artists my clients love the most, I compiled a few and will drop a few words why they are loved.
Ricardo Villalobos

Not a surprise here since he's one of my favorite artists and a lot of people come to me know that I spent decades understanding his unorthodox style and can explain how certain of his songs are made. Love or hate him, that guy has certainly develop his own persona when it comes to production and his music composition is always opening new grounds to what you can do in music.
Things he has inspired us: 
Making super long tracks with more or less structure can be fun.

Leaving your songs sloppy has a more human side.

Combining really weird sounds all together can work if you keep some elements one can refer to.

Not afraid to sample obscure records as the main idea of his songs.
Ricardo is known to have a huge collection of modular synths but compared to many people who have a lot, he records new tests weekly so you can see the wide array of his tools. 
Exercises related to studying to his music:
– Use VCV to try the modular thinking he use and randomize some elements for madness.
– Polyrhythms are the key here with uneven time signature. Also look into Euclidean rhythms.
– Ric uses a lot of granular synthesis on percussion instruments or synths.
Vid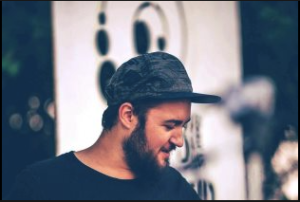 This is another that is often referred to as a reference. People love the simplicity and yet complex songs he makes. As opposed to Villalobos, his songs are quite polished and organized.
Things he has inspired us: 
Atmospheric techno is quite fun to make and is both exciting, while meditative.

Lush pads over field recordings are hypnotizing.

Dark tone gives a more mysterious vibe.
Exercises related to studying to his music:
Collect field recordings and ambient space sounds such as a restaurant or a church inside.

Grooves and beats that are groovy are worth being studied and I often recommend looking into pre-made loops and then copycat them. Removing a lot of the sustain of percussion to keep them short really helps having a minimal house feel.

He often doesn't have bright elements and keeping sounds low will give a mysterious vibe.
Pablo Bolivar (Or Dub Techno)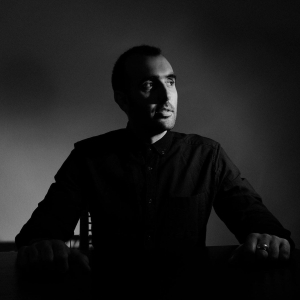 Since I have a long background in dub techno, I get a lot of questions on how those pads are made. While it is not necessarily complicated, it still needs a bit of tweaking because what makes the dub techno pads captivating is the always moving side of them. That is coming from modulation or automation. Pablo does a great job of picking some nice sounds, pads and beautiful, lush melodies which makes him a reference for a lot of clients.
Things he has inspired us: 
A lot of classic dub techno has a 1 or 2 notes melodies, going full on minimal. Pablo brings in simple melodies but more complex than 2 notes which gives it memorable moments. 

Super clean production and mixes. Nothing unnecessary is ever added.

Just like Vid, his approach to have dynamic ambient makes it enjoyable for relaxation or dancing.
Exercises related to studying to his music:
Use a key root with a minor scale. Minor chords as well to complement the melody. Most of his melodies are 4-5 notes maximum. Consider doing chord progressions.

Use field recordings to complement the melodies.

Percussion are fairly straightforward here and repetitive. It does a fine job.
J Dilla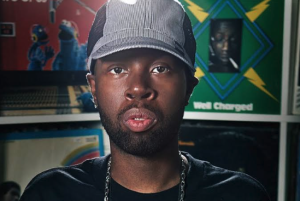 I wouldn't say that anyone contacted me to make music exactly like him but I do have some clients into lofi hip hop, which in my opinion, is a derivative from J Dilla. He's from the MPC generation where people would sample records and then play with it. His album "Donuts" is considered an innovative album for hip hop and is worth listening to it.
Things he has inspired us: 
Sampling blatantly and being bold about it. Sample some music from any source and use short notes of it, either to make your hook or to put an accent on whatever is happening. 

Go short. Learn to make songs that are under 3 minutes long. A challenge for techno but for electronic music, it's an exercise that forces you to be straight to the point.

Exaggerate on swing for your percussion. Try to push it to the max to see what happens. 
Exercises related to studying to his music:
As stated above, those learning are also things to try. But I would recommend digging some records at a second hand shop and sample obscure parts.

Use a midi controller like the PUSH or with pads and try to manually punch in your beats.

Within a clip, play with the warp points to create weird stretches and elastic beats.

Slice up beats and reprogram them into a new patterns.
Fred Again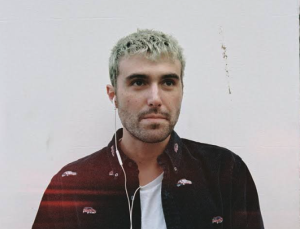 I've lost interest in pop music years ago and commercial electronic music has always been something I stay away from. But Fred Again has been impressing me for how he makes music and of course, for the end results. The thing about his music is that it's basically the typical approach from any commercial, standard structure music that is made and good tastes is what matters here.
This means understanding chord progressions and working with key/scale is going to be the main focus. Using plugins like Captain Plugins suite will make a huge difference unless you have a lot of patience to learn music theory.
There are no shortcuts to this kind of music. But the tools you can use will make it easier.
His recent album with Brian Eno is what made me appreciate him. 
Daft Punk
I've been following the pair from 1995 until their separation. I don't think there's been many music acts that had the impact over their career like these guys did. It's mostly due to their desire to innovate but also to take ideas that work really well and pull out some solid ideas to give it a new twist. 
In a past article, I was stating that there are 2 main modes when it comes to working on a project: you might want to repeat an idea you love from a song or artists vs you might want to innovate something from what you do.
The things I've learned from working with clients who want to get inspiration from them are mostly about, once more, digging for samples and then play with them. It's sort of like what we covered from Dilla, but with a faster pace and 4/4 time signature. There was a point where the French Touch house/disco was all rage. That music was about using a sample with heavy filtering and the classic pumping/ducking effect. This technique is still used nowadays but with a bit more control where you perceive it less.
Besides filtering, some notable effects they use that you can explore today: Bit crushing, tape saturation, vocoder, heavy chorus/phaser. They also love a good 909 kit.
And to finish up, who are my personal references?
Ada Kaleh, Gigi Masin, Jan Jelinek, Rhythm and Sound, Vladislav Delay, Ricardo Villalobos, Matt Dear, Lawrence… but way too many to name.
https://audioservices.studio/wp-content/uploads/2023/07/ref.jpeg
1500
1500
pheek
https://audioservices.studio/wp-content/uploads/2022/07/logo-menu.jpg
pheek
2023-07-27 10:31:51
2023-07-27 10:33:06
References From Clients And Exercises