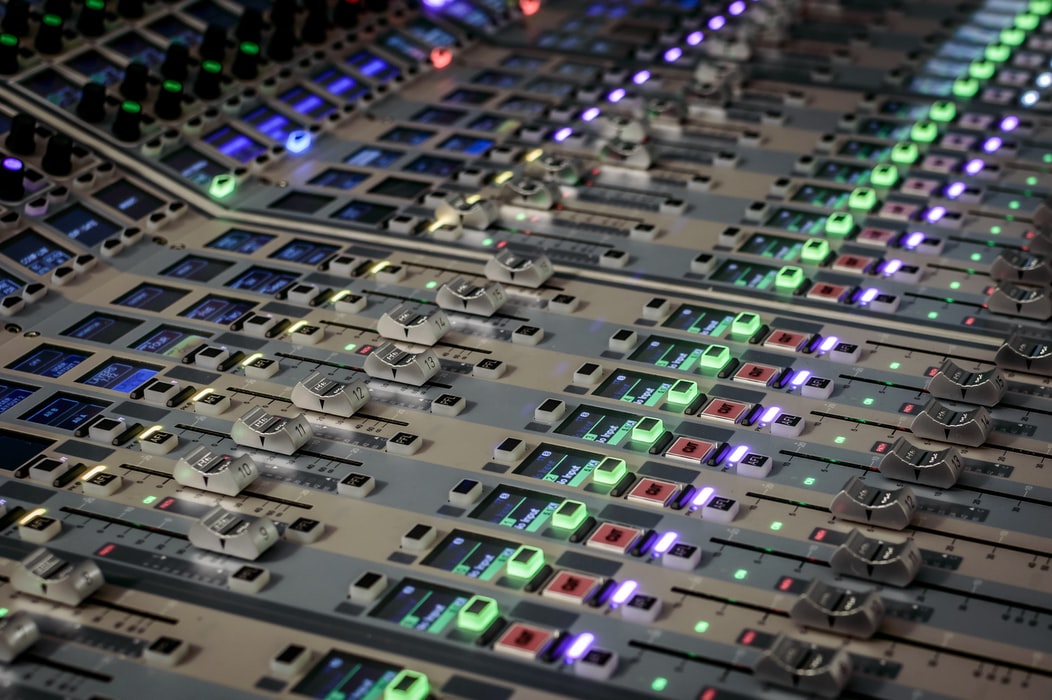 Difference Between Art Music And Commercial Music
I often get asked what the difference between art music and commercial music is. And while there is a lot of subjectivity in music, I think I have a pretty good answer for it. 
Before I get into it, I would like to note that all musicians are artists. However, there is a difference between art music, and commercial music.
People have different reasons for why they make music. Some do it because they want fame, or at least relative fame within their niche or region. Other people do it because they have an insatiable desire to innovate. And when they innovate, they often take risks.  And it's this risk that separates the two.
I would hypothesize that the majority do it for somewhere in the middle, where they desire to be noticed, but at the same time have an innate desire to create something groundbreaking. Then from that middle, it skews to either side, depending on the individual. 
While it is possible to be artistic and commercially successful at the same time, often one has to make concessions depending on what their motives are.

First, let's define what I mean by both.
Commercial Music
In my mind, commercial music doesn't necessarily mean Top 40. There is tons of commercial music that you will never hear on pop radio. But you may hear it on a genre specific radio station. And to get on these stations, typically songs have been focus grouped to hell; where consultants, and market research have determined what the winning formula is for a song. This could be length, song structure, instrumentation, and lyrical content, among other factors. 
In other words, it's template, or formula based music.
Since this is primarily a dance music blog, let's concentrate on techno. If you look at the Beatport Top 100 Peak Time Techno songs, the prevailing techno sound nowadays is 130 BPM +/-3 BPM. 
They all have some sort of "DJ intro" for easy mixing, usually a kick drum, or repetitive synth line. Additionally, their breakdowns happen at roughly the same times – 2 or 3 shorter breakdowns in the first half of the song, followed by an extended buildup and breakdown somewhere in the final third of the song. 
There isn't much variation in the composition, because it's music designed to be mixed by DJs, and the second you change up the composition, it becomes harder for a DJ to mix.

Basically, this sort of music, no matter what the genre, is designed for people to understand quickly. 



Music Can Still Be Commercial, Even If It's Underground
So you made a Rominimal track, which is undoubtedly an underground genre. However, underground doesn't mean it's not commercial. If it's a Rominimal track that follows the same formula as what came before it, borrowing sounds and structures from groundbreakers like Raresh, Petre Inspiresu and Rhadoo, then chances are it exists to be sold to other Rominimal DJs, rather than the art. A producer who is taking an artistic approach would take the Rominimal framework and turn it on its head, just like those three pioneers did when they reimagined Minimal.  
Art Music
Art music is music that doesn't try to be anything else, more or less. It's music that comes from a place of authenticity, rather than a desire to be heard, or understood.  It involves unconventional song structures, reimaged timbres, like a trash can lid for a snare, stream of conscious lyrics, odd time signatures, key changes, etc. In other words, art music takes risks.
The Balance Between Art and Commercial
One thing to note is that art music can also be commercially successful, and even sound popular. There are plenty of uber successful artists whose music is artsy. Classic examples include The Clash, The Talking Heads and Pink Floyd. More modern examples include Radiohead and Billie Eilish.

So, what makes these musicians art focused, rather than commercial?  While they have their commercial hits, these aren't what define their entire catalog.
Classic Examples
Pink Floyd, with their hit "Money" is in ⅞ and uses extensive folly sounds. However, this song is probably played thousands of times a day and has been for almost 50 years. It's this time signature, and use of sound that is the difference between art music and commercial music.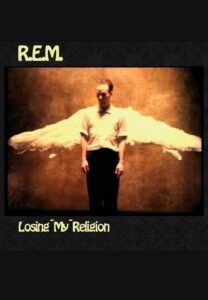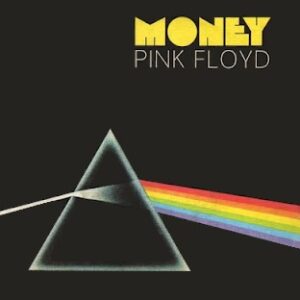 Another good example of this is "Losing My Religion" by REM. There is no discernable chorus in this song. It's only verses, with a repeating melody. It also heavily features a mandolin. However, this is still one of their most popular songs, despite it kicking convention in the face. When evaluating the difference between art music and commercial music, looking at the structure is a good place to start.

Modern Examples
An example of a modern art pop song is Blood Orange's "Uncle Ace." What's interesting about this song is that it sounds like something that would be written by Prince. It also has parts that sound like a chorus, but in reality, it has no chorus. 
The song structure instead goes intro>verse>bridge>verse 2>bridge/hook>pre-outro>outro, with no part being discernible similar to each other besides maybe the verses. Once again, it's this structure that empathizes the difference between art music and commercial music.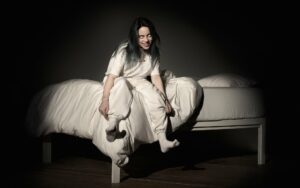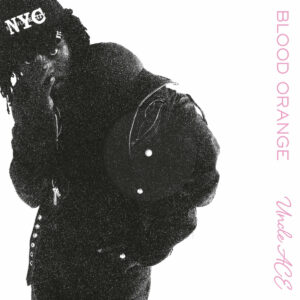 Another contemporary artist that does artistic commercial music is Billie Eilish. Her hit, "Bury A Friend" is a shuffled, syncopated song that samples a dental drill, Easy Bake oven, glass and a staple gun. Its song structure is equally as odd. It goes hook>verse>pre-chorus>drop>hook>verse 2>alternate verse 2>bridge>pre-chorus>drop>hook. Most modern songs with that level of fame are verse, chorus, verse, chorus, bridge, chorus. 
In electronic music, art music becomes a little more apparent than most. Good examples are Aphex Twin, Squarepusher, Arca, SOPHIE, and Burial. However, they are all successful, and this is often by design. 
What Makes Art Music Successful?
Popular Themes and/or Lyrics
The late SOPHIE is a great example of this. One of her most popular songs, "Immaterial," is almost an off kilter tropical house and reggaeton song. However, it's peppered with atonal sounds, and vocal yodels. Ultimately it's a pretty jarring song. However, the song repeats the same simple lyrics over and over again, and those lyrics are about materialism, something we can relate to. Additionally, it uses R&B, auto tuned vocalizations that are common in contemporary pop music. 
Same can be said for artists like Arca. While most of their music sounds like an ambient, distorted dystopia, the beats are largely hip hop beats. That's why they have worked with mainstream artists such as Kanye West.
Standout Marketing
Good examples here are Boards of Canada and Burial. Both have cultivated a sort of mystery around their work. Neither perform live, and while their identities are known, they are shrouded in mystery. Take Burial for example. Even when he was up for a Mercury Prize, his identity was still speculated. However, despite being up for one of Britain's most prestigious cultural awards, his music was hardly pop. It was lo-fi, future-garage made from samples from YouTube videos and video games. Placed up against songs at the time, it sounded thin. But that didn't matter, because of the questions around his identity.
Boards of Canada are all about mystery as well. When they released their latest album, Tomorrow's Harvest, they built a cipher for fans to figure out, slowly revealing details and further ciphers until fans realized it was a new album. 
Having Commercial Success And Then Doing A 180
The best example of this is Radiohead. They blew up with their post-grunge, Brit-Pop single "Creep", which followed traditional song structure. They then followed that up with their album, The Bends, which featured the similarly Brit-Pop-esque song "High And Dry." Then they started to get bored. 
Their next album, Ok Computer, still had its rock oriented structure, but started to rely more on timbre, and texture instead of traditional rock sounds. They introduced more pedals into their array, and concentrated on using the studio as an instrument, taking cues from early British artists like The Beatles. They even had experimental vignettes such as "Fitter Happier," a jarring, Speak-And-Spell driven, ambient hellscape of a track that criticizes the numbing of society by commodities and pharmaceuticals. 
While Ok Computer had one foot in commercialism, one foot in experimentation, it was with Kid A that they went a full 180, replacing guitars with synthesizers, drum kits with drum machines. Their songs started to have less of a discernable structure, concentrating more on themes, and timbre. However, Thom Yorke's voice still remained a constant, allowing their previous fans to find grounding in their new, forward thinking sound. Sure, it alienated some fans, but Radiohead still continues to release albums, and sell out stadium tours. If you want a good example of a song off this that sounds like one of their more commercially viable rock songs but in reality has a complex, and unique arrangement, check out this video about the arrangement of "How To Disappear Completely."

Intention Matters In The Difference Between ARt Music And Commercial Music
Ultimately there is no right or wrong way to create; it's all about your intention. If you want to make music that's easy for people to understand, so that it gets wider acceptance, then you should absolutely do that. This is probably the most surefire way to make money as a musician, and you will ultimately have more people listen to, and appreciate your music. You may even find some fame.
If you want to make abstract, ambient, noise music, go for it as well! There is no shame in that at all. You are making art for art's sake, and nothing else. You are being true to you, and nobody else. While you may not find fame and fortune in it, you may at least feel creativity fulfilled.
Just keep in mind, while it can be done, it's hard to square the two. So when creating, it's all about your intention.
https://audioservices.studio/wp-content/uploads/2021/04/difference-between-art-music-and-commercial-music-mixing-console.jpg
700
1052
pheek
https://audioservices.studio/wp-content/uploads/2022/07/logo-menu.jpg
pheek
2021-04-02 10:52:04
2021-06-09 12:59:41
Difference Between Art Music And Commercial Music