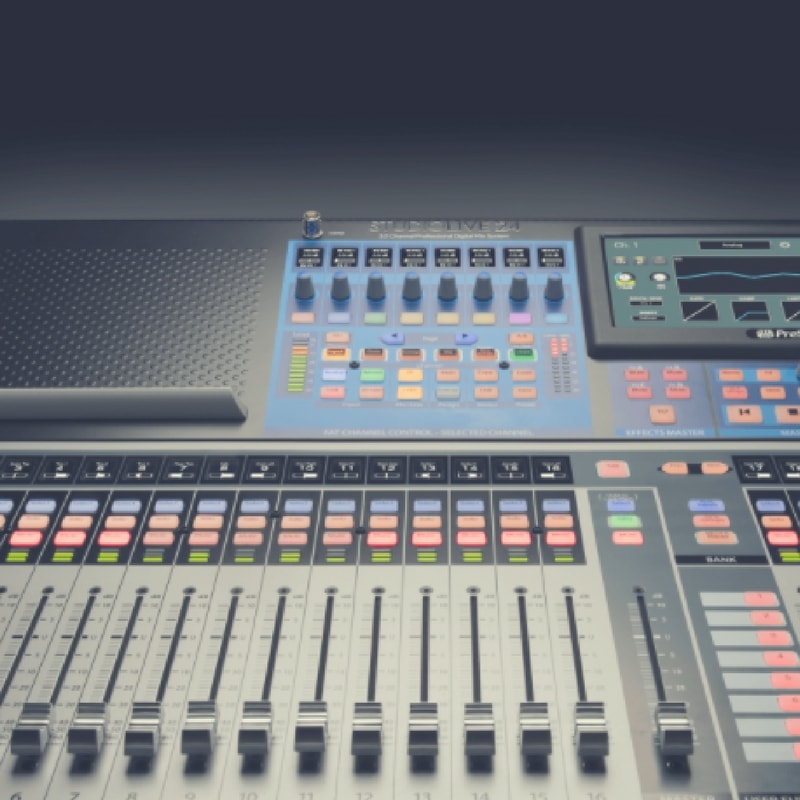 PreSonus StudioLive 32.4.2AI Review
I'm hearing lot's of friends and readers super excited to start using the new gear they've recently bought for their studios, I certainly know the feeling. The thing is, learning to be confident and comfortable with new gear takes time, and it can often be difficult to get everything in place when starting to write new material. The process of switching from only a computer only workflow to a digital/analog setup can take a bit of practice, and in this post, I'll share a few tips you can use to make the process easier and share my thoughts after using the unit in my own studio.
For people into hardware, it will come a moment where you'll need to never lose your flow and have all your channels on hand so you can have the control you want.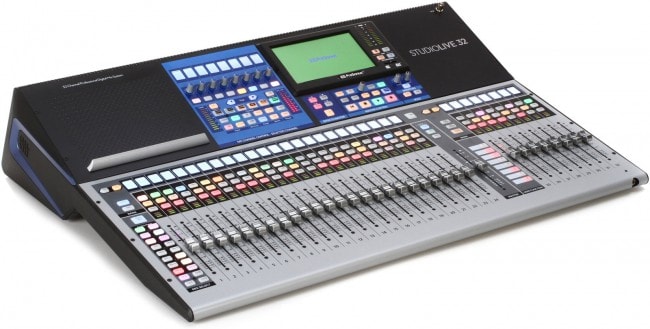 Today I'll be featuring the PreSonus StudioLive 32.4.2AI I received from B&H. Truth be told, I've been digging this right out of the box. This post could also serve as a review of the mixer if you are in the market for that. PreSonus have plans to release an update to the 32.4.2AI mixer, so watch for a price drop on this model.
If you spend a lot of time at the mixdown stage, PreSonus has a fantastic workflow built into their Studio One 3 software.
With the integration of this mixer, the process of mixing with hardware becomes seamless and even more exciting. The super fast firewire connection allows secure and reliable hands-on tracking, mixing, and producing next-level enjoyable.
After using this unit for some time, I'll share a few thoughts that have stayed with me.
Easy to navigate/and use: if you're not familiar with a professional this beast immediately feels like a friend. It does look impressive on the desk but wherever your eyes go you never really feel lost. Bonus – if you are in the middle of the action you can quickly address any situation with a quick circular view. Everything is laid out so well and located within a natural place. The design is of the unit is also very slick.
Very little menu diving. Pretty self-explanatory here but this is something I'm allergic to because it always feels frustrating to dig deep within endless menus.
Easy to assign channels to subgroups. Since I'm often mixing, this task is an essential one for me. I'll always use sub-groups for percussions, melodies, etc. There are 4 sub groups and while I often use 5-6, I could still be OK with that limitation.
Tons of Aux sends. As you grow your effects collection, you'll become aware of how super important aux sends are for mixing. You'll want to have access to your effects through the AUX and you never have enough. Most mixers have about 6 which means, 3 stereo effects which usually means more are needed.
A 32in/32out sound card makes tracking into your DAW easy and is perfect for studio work. As you know, this mixer becomes a sound interface, so you do the tracking and can focus on having everything on hand.
Assigning inputs from DAW is a piece of cake (buttons underneath phantom power).
Sound quality is really quite good. We did some comparing with our Prism audio interface of the UAD Apollo Twin, and we were quite impressed. It was great to hear how well the audio engine stood up against top names.
Line inputs on every channel for gear. Nothing but a wowzer.
Well built. It's seriously heavy, robust, the knobs don't feel cheap, faders have a nice smooth traction so it really does feel like you're working with a tank. Perfect for live clubs.
Dynamics/EQ on every channel which is great for basic and clean signal control/correction, though not musical in any sense.
I love the mix of analog and digital and there are lot's of great features here to be sure. To be fair, I need to address a few points I'm less a fan of.
Noisy Fan – this is minor, but the noise is noticeable.
No DAW control or motorized faders. Although in the next upcoming version, this is addressed.
Can only run at 48khz sample rate. Not a problem if you don't need high resolutions, but I'm still a bit surprised by this limitation.
The unit we tested has a small glitch when viewing the input meters. Perhaps this might be fixed with an update, but we didn't do any.
Only two stereo aux returns. hmmmm.
The PreSonus StudioLive 32.4.2AI is an excellent mixing solution if you have a modest budget and the price may drop slightly with the announcement of a newer version coming shortly. In my opinion, you'll have a pretty good solution for your gear and great addition for your studio with the with the PreSonus StudioLive 32.4.2AI –
Special thanks to B&H on that!
---
https://audioservices.studio/wp-content/uploads/2017/08/mixer-review-min.jpg
800
800
pheek
https://audioservices.studio/wp-content/uploads/2022/07/logo-menu.jpg
pheek
2017-08-02 18:21:19
2018-01-12 17:30:37
PreSonus StudioLive 32.4.2AI Review