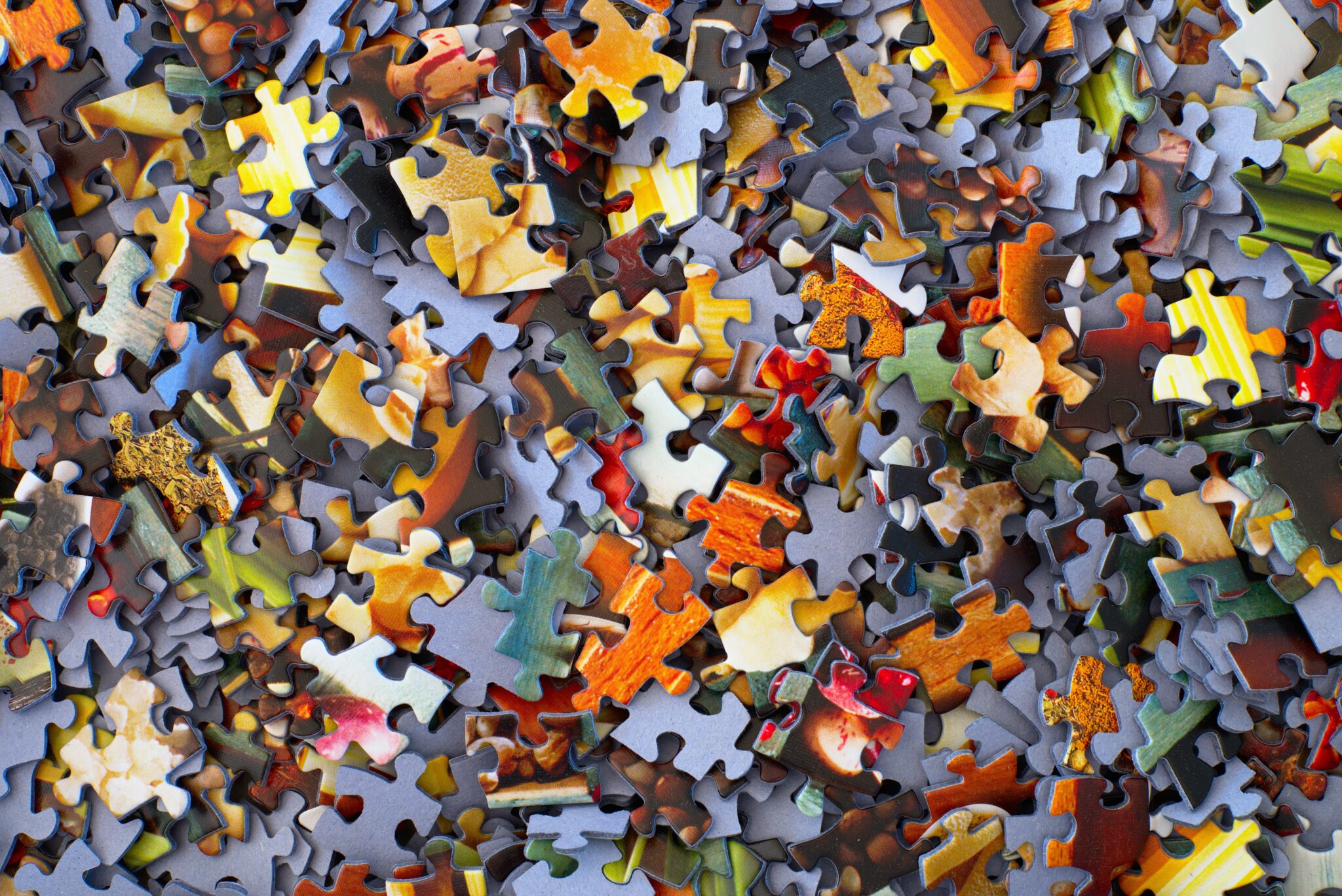 How can you start a song while stressed out?
Disclaimer: this post is based on reflections resulting from the COVID pandemic.
Every other day, I exchange a few words with artists I know—friends, label partners, people I like, or anyone who wants to connect. I believe during these times, it's important to keep social contact to divert our attention away from the madness, misery, or other constantly emerging concerns.
"How can you still make music with everything going on?" someone asked me today (and last week). I did a workshop for MUTEK and the main question was similar, something like "where do (music) ideas come from?"
Both answers overlap, in a way. If you think about where ideas come from, (let's call it "inspiration" if you want), it can strike at random moments. For some people it's in the shower, others while commuting, or doing yoga…etc. Basically, 90% of the time it's happening somewhere else, rather than when you're making music. Hence the importance of taking long breaks when you make music, and by breaks, I mean, leave the studio, go out and do something else. Your mind is still making music, but the space you create for yourself to think, will create space for you to solve problems.
I don't know about you, but my mind is pretty much always making music, in some way. I'll be washing dishes or walking my dog, and there goes my brain, creating patterns, imagining song structure, paying attention to ambient noises and figuring out how to translate that with a synth. So, whenever someone asks me where my ideas come from, it's a bit tricky to give a definitive answer, because the source of some ideas emerge a long time before I sit in front of the computer. The thing is, once I sit in front of the computer, it's like whatever I have been thinking about vanishes..I've forgotten everything and there I am, thinking what now?
The first good habit of sitting down to make music starts with the commitment to a 5-minute session.
The existentialist question(s) of "why make music?" sometimes strike me during this pandemic, and hard. Why am I making this? Who am I reaching out to? Why, why, why?
The answer to everything can be resolved in the 5-minute commitment. If you're someone who's interested in meditation, we say that the hardest step to meditate is to just sit and start. It's the same for music making.
Another part of this challenge we face is the isolation. Most artists feed themselves events to get inspired. Now touring is hard, and that cut-off happening cold-turkey was a mental challenge. Having the resilience to be able to continue making music after months is another obstacle in-itself, as this is something that's not only demanding, but also unusually frustrating.
If you watch that movie about The Doors, they go in the desert and try taking peyote for a spiritual experience. A lot of artists in the '60s and '70s had a breakthrough moment where they wanted to go beyond the rock-and-roll lifestyle to seek out answers about their life, their art, and to open new avenues of creating. There's something that makes me wonder, when I see artists calling their art meditation or such, if there's some sense of integrity towards the commitment of what they want to translate. Is the song just another new take on something they did before or is there a real interest to do something meaningful?
I'm sharing this because if you hit a wall with the music making, it might be directly related to a part of yourself that is either hungry for something more, or experiencing revulsion towards the repeating patterns that aren't providing answers to your current needs. One doesn't need a change but if your drive to create has hit a wall, then perhaps it's time to try something else. Because you are an artist and we create just like we breathe.
How to reinvent yourself artistically has been covered on this blog in the past, as well as how to start a new song. I'm not going to cover those again, but I can share how to approach music in these difficult times, when facing stress or a feeling like abandoning it all.
What are you listening to? Connect with the new audience.
A lot of artists find inspiration in clubs and touring. Without that kind of energy in context, it doesn't mean that music is dead, it's just transposed. It's been really difficult to explain to people that have never been in club to relate to the experience of loud music because that same music, out of context, is often very bizarre and sometimes, pointless. But there are other options. You can make the same kind of music for when these events will return, but you could also take the time to make music that is not aimed at those contexts. What makes an artist mature is the depth he/she has. If your music is one-dimensional, you're shooting yourself in the foot. Many of the best artists will have different monikers to explore other avenues and I would say that it's strongly encouraged to work on different types. Start by listening to a lot of music, perhaps more than you usually do.
Focus on the effortless.
Effortlessness seems to make some people feel uncomfortable. There's a general attitude out there that great music was made through countless hours of work. Well, yes and no. If you think that you need to work a lot to sharpen your skills, yes, that demands resilience, motivation, curiosity and a lot of discipline. That is where the hard work is. But to record a song…this is where you put to practice your acquired skills and when you compose, that should be effortless. The whole aspect of post-production, editing, arranging endlessly and click-click-clicking your music to perfection isn't, in my book, the real deal. It's the rabbit hole of perfection grasping attempt that kills the original, pure and raw idea. I'm more interested in ideas than perfect production. In many cases, over-produced music ages really badly.
To get into "effortless music-making", prepare for future projects by sketching out a lot of ideas, but mostly musical ones without much of anything supportive. Start a lot of projects, make loops and motifs, build presets, macros, collect some as well. A part of that means to also put away productivity and focus on spending time making music and not finishing anything. Think of guitar players who just play with their guitar without making a song. They'll just play whatever they just feel coming.
Collaborate, talk, and connect.
How much time do you spend talking about your music? I don't mean plugins and techniques, but ideas, emotions, and what you are trying to share. Do you reach out to other artists and share how you feel about their music or what it gives you as imagery?
Talking about music in general is pure fuel for imagination. The idea of putting words to the abstraction of sounds is a way of getting closer to understanding techniques and helping you having more precision on whatever you want to do. If you can explain it, you'll understand it more. Plus the idea of sharing with another artist is a way of also getting technical feedback on parts that remain obscure and confusing.
One of the things I used to do, and still love doing, is to invite a few people to share our favourite music of the moment with one another, listening actively, commenting, getting lost in it. This is for musicians, quite a critical activity as the idea of how others perceive music is a very essential understanding of what people are looking for in the music, just as much as what is the music they're willing to listen and share. This should fill up your references and study for future projects.
Making a collaborative playlist on streaming sites allows you to be also more connected. That's the beauty of streaming even though it gets a lot of hate. Plus in time of Covid, this is possible even remotely.
https://audioservices.studio/wp-content/uploads/2020/09/hans-peter-gauster-3y1zF4hIPCg-unsplash-scaled.jpg
1368
2048
pheek
https://audioservices.studio/wp-content/uploads/2022/07/logo-menu.jpg
pheek
2020-09-20 21:45:45
2020-09-20 21:45:47
How can you start a song while stressed out?