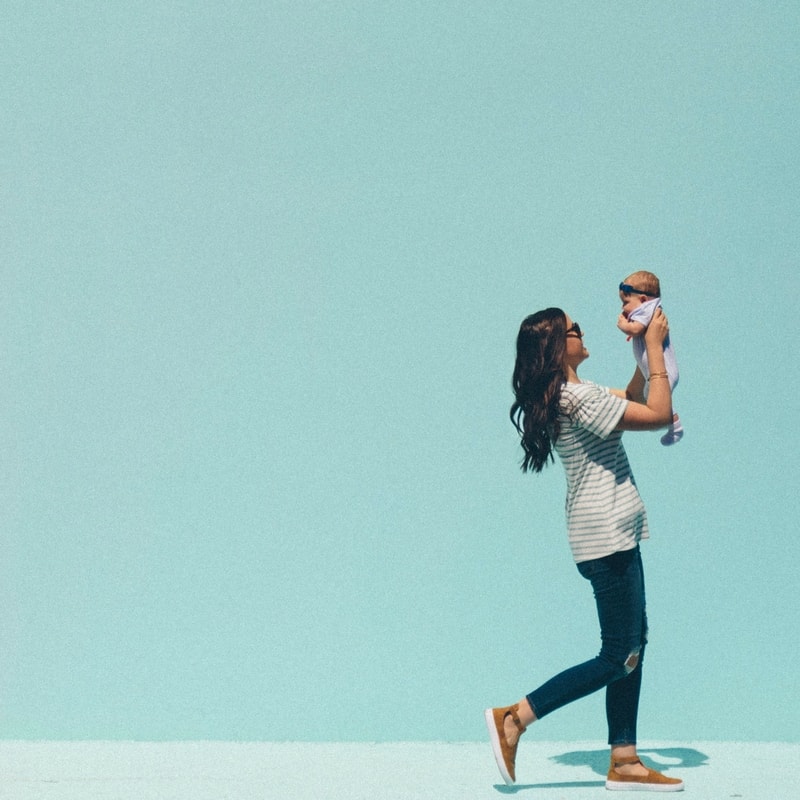 Managing relationships, parenting, and music
I'm a father and have a family of my own. I'm often asked how I can still manage to find the time to make music amidst the chaos of all of the moving parts of my life. There's no perfect way to balance everything life throws at you–balancing music and parenting is a challenge–but I manage to run a record label, play live sets, and release recorded music, all while being a parent. The life of someone who has the responsibilities of making music and parenting is very different than the life of a person whom only needs to focus on themselves and music alone. Knowing this fact and accepting it was, for me, the first step in taking ownership of my own time-constraint frustrations.
Your free time will become sacred
As a parent, you have to eliminate any possible distractions to when you're ready to make music, because your time is limited. "That's obvious" you might say, but when it comes down to it, as a musician and parent, this is the most important point I find one must follow to make the most of his or her time.
Schedule dedicated time for creation. This also involves your partner's help, as she/he also deserves to get his/her own creative time in return.
Try to make music outside of your home. If this is possible, either share a studio with someone, or try to find a place where no one can interrupt you.
Turn off electronic notifications; social media, your phone, etc.
The number one enemy to creativity is to focus on too many things at once. Try to steal some time away from less productive things like playing video games or watching movies, to instead do things like learn how to use certain plugins that will be beneficial to your craft.
Work faster, fix later
One thing I've noticed since becoming father, is how I've had to optimize my use of the little free time I have to maximize my productivity. For example, I'll squeeze programming a percussion loop into a 5 minutes window of spare time. I've also developed tricks for myself to turn a loop into a full song in the fastest possible time. I tackle certain things in the creative process that don't needed much critical thinking as fast as possible. Here are a few advisory points you can use to do the same:
Predetermine how you'll be using your time. This will require discipline, but for instance, I know beforehand that my incoming session is meant to focus a specific task, like remixing or mixing. This helps me, once in studio, stop my mind from roaming to unrelated topics or chores. One of the things I realized after becoming a parent was that when I would get to the studio, I would be so excited that I wanted to do too many things at once, and ended up not progressing on anything at all.
Plan in advance how this or that track will be like. You'll have to apply this to song making. Is there anything you can decide beforehand will free your mind from time consuming decision-making? For example, how long will the track you're working on be? Is it ambient or dancefloor? Punchy or subtle? Athletes can go beyond their limits by visualizing in advance what they'll do and this applies to you as well. The clearer things are beforehand, the more efficient you'll be. Use a notebook if you have to.
Don't focus on details until later. Details are time drains, so try to focus on the big picture and then do a sprint to fix all the small details in a future session.
See your time limitation as a creative tool, not a constraint. I've learned a lot from working in accordance with Matthew Herbert's music manifesto and one thing I've learned from this is that leaving mistakes in your tracks isn't a big deal. It can even be an artistic statement if you believe in imperfection. Sometimes, they can actually end up being okay… if you can let them go.
Not making music isn't a waste of time
One of the things I've had to deal with is daydreaming. When not making music, sometimes I feel anxious that I might be behind or that I'm going to miss an opportunity. However, some of the best music ideas have come to me while I haven't been making music at all. Sharing this with others has made me realize that I'm not alone in this phenomenon. It seems as though the brain can hatch great ideas when doing other things; everything comes in due time. In a past post I explained how to spot your creative triggers; this can be a game changer in this context if you are aware of them.
Don't wait for the perfect conditions to start making music. Just get used working sometimes with headphones, at a very weird moments of the day. Get things done.
Make room for healthy habits
For some reason, I see a lot of people resisting the idea of forming habits. They associate music making with debauchery, partying and going a bit off the hook. Yes, it can definitely be that way, and if that's how you see it, why not? But at the same time, if you aspire to be a bit more professional, organized and to actually get things done, you'll need to focus on priorities. One of the most useful things to do is to make your art healthier.
Play more sports. Sports helps with concentration and ideas. This is factual. In my case, I can do way more creative work after jogging, and I'm usually am more enthusiastic about new ideas after I do yoga.
Don't have dependencies. I don't mean "dependencies" as in a partner or kids, but that if you're dependent on substances or any odd conditions to make music, it's time to break them. Making sure you can make music with no preparation, or lots of preparation, much is one of the most liberating things. If you need to "party" to make music, this will greatly limit your options.
Make the most of your morning hours. If you don't already have experience with this, mornings are actually an excellent time to be creative. Some people believe they can only work at night, but this is–for the most part–not true. You can get a lot of things done with a clear mind and fresh ears. I always do mastering in the morning as at this time of day my ears are at their best.
Meditate. Actually, this was probably my secret weapon to remain productive through my parenthood. A simple 5-10 min practice of Mindfulness would clear out my mind and help me remain very creative, seeing through issues.
Last but not least, try to involve your child or loved ones in your music. It's not something that has to work but it can help them understand what you do, how you do it and what it implies in terms of focus.
I hope some of these points help you maximize your time as a parent or partner! Remember that you can always ask for help, too.
SEE ALSO :  Make Your Music Bucket List Happen 
https://audioservices.studio/wp-content/uploads/2018/02/parenthood-min.jpg
800
800
pheek
https://audioservices.studio/wp-content/uploads/2022/07/logo-menu.jpg
pheek
2018-02-05 10:17:45
2018-03-13 19:27:27
Managing relationships, parenting, and music