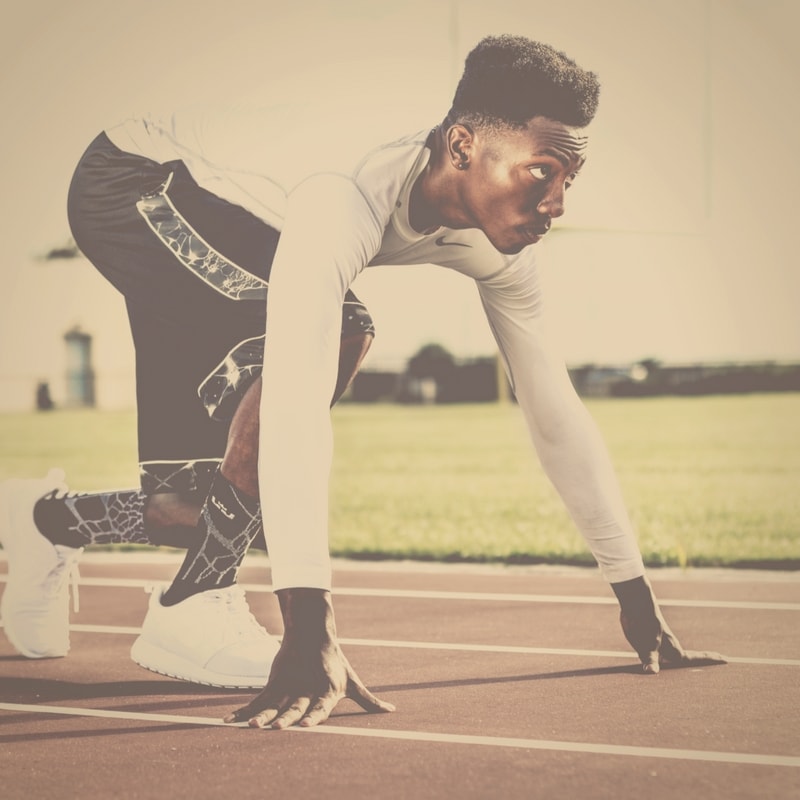 The 2-minute Soundcloud preview method
The 2-minute Soundcloud preview method, as I call it, is about creating tracks previews that are 2 minutes long. Why that length?
If you look at most track previews labels and artists are sharing online, they're about 2 minutes in length. This unofficial standard got popular during the early days of Soundcloud when a little problem was discovered involving people being able to download full tracks from the website; not the full resolution file, but the streaming version, which is very low quality. Many tracks leaked this way and it's crazy to think some people used those versions to play in podcasts or even in clubs!
So then, why post 2-minute tracks?
Many labels look for artists by browsing their Soundcloud page and it doesn't look good if the page is empty. As a result, some artists started creating "fake" songs, as 2-minute tracks, often with artwork created by an online app. The crazy outcome of this behaviour was that some people/labels started asking artists to release some of those two-minute tracks, which forced the artists to finish them.
The pros of uploading 2-minute mini-tracks is that if someone connects with you about one, you'll know what's working best from all the tracks you have online. This particularly useful if you have a large number of sketches and wonder which ones have the most potential. The cons of this approach, if done poorly, is that it can really backfire at you, and make you look (very) unprofessional.
That said, if your goal is to get some traction online, this method can really be effective. Some people also need motivation and direction to get things done so this approach might be good for you if you're one of those artists. Here are some tips on how to approach this effectively, to get most out of it:
Use tracks that are in progress to avoid getting caught with unexpected requests. The more advanced you are in the arrangements, the better. You can actually use a complex 2-minute base as a way to find the final ideas of your track. Uploading a very simple loop is not a good idea as it might sound completely empty.
Make sure it is mixed properly. This might be the most difficult part of it, but make sure the mixdown is solid. Use some compression and have a limiter on the master to glue it together.
Make sure the main idea of the track is exposed in the preview. What I mean here is, be sure that if someone listens to your preview, they will have an idea of what the song is about. If you need a better idea, go to decks.de and listen to previews of records to see what I mean.
Have something strong to say. Make sure your loop is exciting, has something special in it and has a memorable element that might make people want to hear more. This is the most critical aspect of your 2-minute track.
Try to have very different song ideas from one to another. If you have too many previews that all sound exactly the same, it's sort of like having a colour palette with a multitude of beige variations; have different colors but keep an aesthetic that is in tune with your style.
Make sure the mixdown is solid, then normalize. If you don't use a limiter, export it normalized, this will create a louder version.
Limit the total number of tracks on your Soundcloud page. Try to pick a number between 10 and 15 then never have more. Why? Because you don't want to be that artist that has zillions of unsigned tracks either. Remove older ones and remove ones that have no comments or likes. This is not good for momentum (see my previous post).
Indicate if the track is unsigned. Let people know the track isn't signed or mastered; this helps clarify to people who listen to it.
So then, when do you finally finish one of these 2-minute tracks? You should decide to finish it when it generates some sort of buzz. If you get a DJ asking for a copy of a track for a podcast, this can be as important as if a label would like to sign it. If someone interested in your track, don't sleep on it; let me know of your results!
SEE ALSO :  Intuition for decisions in music production   
https://audioservices.studio/wp-content/uploads/2018/03/runcover-min.jpg
800
800
pheek
https://audioservices.studio/wp-content/uploads/2022/07/logo-menu.jpg
pheek
2018-03-24 12:43:54
2018-04-13 12:20:51
The 2-minute Soundcloud preview method