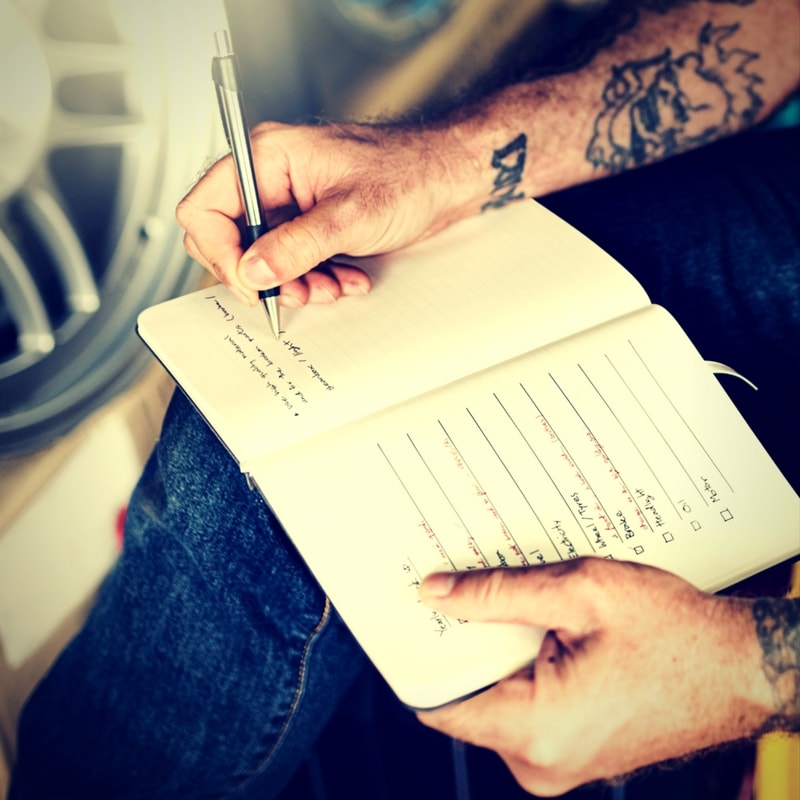 Make Your Music Bucket List Happen
We all have a bucket list of things we want to accomplish. In a recent music production webinar of mine, I was asked:
What does an artist with 20 years of work have on his bucket list?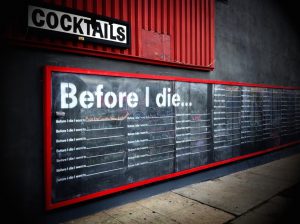 Is there ever an end to new ambitions? I'd say that your bucket list changes a lot through time. I'll discuss this a bit later. But first, I'll try to give you some resources to help you achieve your goals (for 2017?).
What are the most common bucket list items I hear about? From the people on my coaching list, they are:
Finish a track/EP/Album.
Get signed to a label. Release on any medium (digital or analog)
Release on vinyl (my track, my EP, my album)
Get more gigs. Play abroad.
Play my first live set.
Collaborate with certain artists I love.
Start my own label.
You see, I've been there. These were all in my list of things I wanted to accomplish at the beginning too, though not necessarily in the same order. I started playing live before I thought I'd release on vinyl, but it happened. Then I wanted to do a solo EP, and then an album. At the time, they were released on CD (which was as big a deal as vinyl back then). The thing is that when you do one, you often want to do another soon after, to improve on the first. At some point, the "make it better" drive can become a bit more technical in nature, and you might want to approach your next release from a different perspective.
The direction you choose can lead you to aim for a specific label. I've tried to do an album for Kompakt, for example, but it led nowhere. The same for Force Inc. Basically, releasing on a specific label opens up a new network of contacts, a new pool of followers, a new territory. If you think strategically, picking a label properly can be extremely valuable for your career.
Now, let's pinpoint some ideas on how to accomplish your goals. I've been in your shoes, and I'm happy to share my own experiences.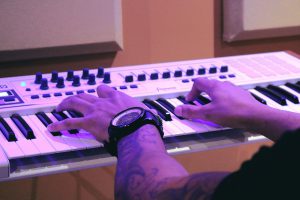 Finish a track/EP/album. This is the beginning, and it might be the most massive undertaking you'll tackle. It's easier for some, more complicated for others. And it won't get any easier because you've finished one. Finishing a project can be a bit of an esoteric puzzle, as it's evolving constantly as you go. That's why I've published quite a few blog posts on the subject to help you. I've also posted a few videos on YouTube on how to start a track,  and it's mostly the same approach for finishing it. If you're feeling desperate, I can always coach you personally too. For now though, I'll just stress the importance of setting yourself a deadline. Asking friends to help you is another thing to consider. But above all, the most useful tip I could give you is to work with a reference track to find inspiration for your tracks' structure. I've written this post about it to get you started.
Get signed to a label. Aside from making music, getting signed might be one of the greatest challenges faced by producers today. There are so many producers and so many labels that it can be overwhelming, and often discouraging. Matchmaking between you and a label can be a bit of a lottery, though I've tried to demystify the process for you in this post. As a label owner and manager myself, one of the things I notice the most is that people just don't know how to sell themselves or how to approach labels to get their attention. You have to see this as job hunting: be professional, try to create a real bond, build friendships, and commit to making it happen. I emphasize the commitment part, because too often people try to reach out in all directions instead of focusing on the right ones. That is a no-no. You have to spend time searching for a label, because getting the fit wrong is a huge deal-breaker.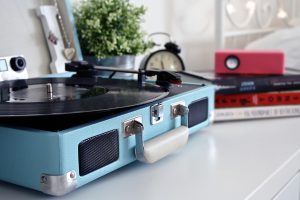 Release on vinyl. Focus on getting signed first. After, if you can find a label that releases vinyl, this can become possible. I say this because you need to keep a few things in mind: labels don't release you for fun, and they especially don't want to lose money. Some distributors will refuse to carry certain releases if the artist has no profile. So if you can release digital first, create a buzz and expand your online presence, this will become more appealing for vinyl labels and distributors. Making music that's DJ-friendly will also make it easier to get attention.
Get more gigs. This one is difficult, but following this logic could help. Clubs will book you if you bring people in, and therefore sales. If you go out a lot and have a network of people who party with you, this is a good start. Having a great Soundcloud profile isn't enough to get you a booking. You might be great technically, but it doesn't mean that people will show up. You need a certain buzz or some releases. Invest yourself in playing a lot, even the boring gigs, and make sure to make tons of contacts. Every extra contact has the potential to lead somewhere. I remember once I was super nice to a guy who came to say hi after one of my gigs, and it made him so happy. Months later, he contacted me for a really great gig… karma!
Play my first live set. This will happen once you understand how to finish tracks. You can then convert your tracks to a live set. If you can learn to jam, this is the best way to get started. I plan to cover this topic in another post soon. Stay tuned.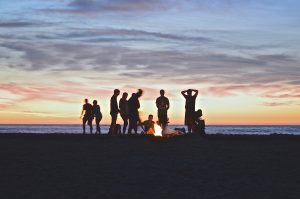 Collaborate with certain artists I love. This will sound too good to be true, but there's nothing like trying to meet artists in person first. It's true that with much persistence, you could make a lot of online connections through Facebook or Soundcloud. But meeting in person is the only way to know if you might really have an affinity with him/her. Imagine that your hero turns out to be a dick, for example. That's not a great investment of your time and energies.
Start my own label. This has become easier than ever, which is why there are so many labels out there. If you dig a little, you'll find all the details on how to get started. But here's an important tip: don't start a label because your music doesn't get attention. If it doesn't, there might be a good reason for it (ex. badly mixed or weak content). Also, don't start a label alone. Get help at the beginning.
So, to end where we started, what does my bucket list look like?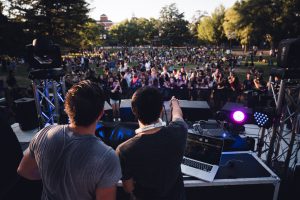 Actually, it's pretty empty. I have ongoing needs and desires like anyone, but not really professional goals anymore. The things on my list are mostly related to my friends. Basically, I'm more excited to finish music and share it with my friends than to see it on vinyl or on sale. It's weird to explain, but I feel more accomplished knowing that certain close DJ friends of mine will play it than by trying to conquer a market. It just involves so much hassle. It can take months or years for music to get out.
I still want to release music, but I'm mainly focused these days on the desire and need to share something, a story. Strategic releases still happen. But I'm more interested in working with friends. Collaborations are one of the biggest driving forces for me now. It's this kind of special experience that takes me to the next level.
SEE ALSO : Strategic Guide To Releases Planning And Production
Photo by Gavin Whitner
https://audioservices.studio/wp-content/uploads/2016/12/todo-min.jpg
800
800
pheek
https://audioservices.studio/wp-content/uploads/2022/07/logo-menu.jpg
pheek
2016-12-08 16:37:53
2020-11-19 13:26:01
Make Your Music Bucket List Happen