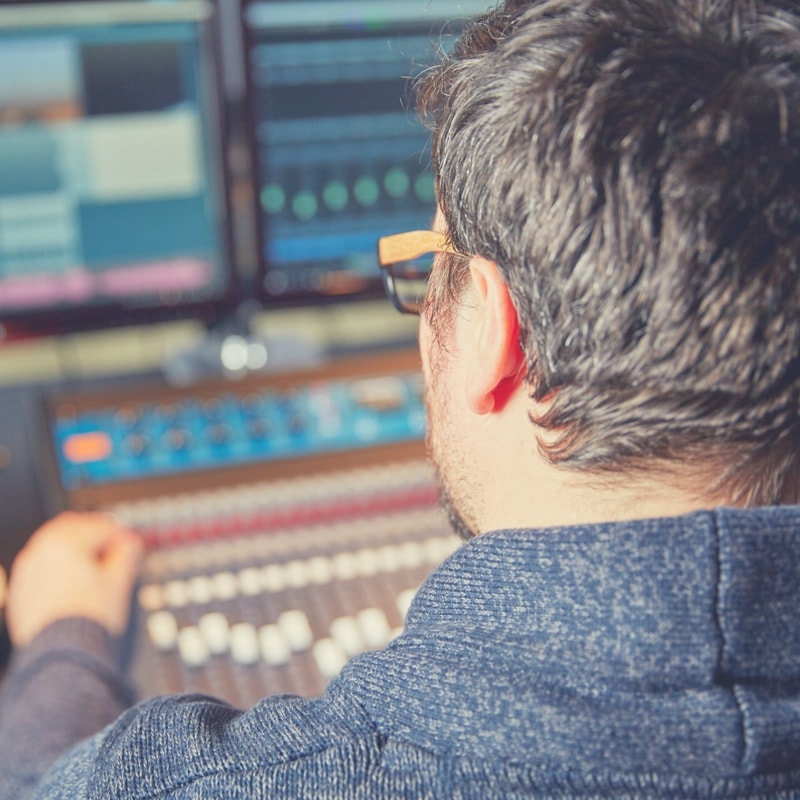 Spending Long Hours in the Studio
Every now and then I'll see people boasting in some online producers' forum about how they spent 5 to 8 hours in the studio working on a song. The same thing sometimes goes for when I'm with fellow Ableton users, who will claim they have spent 3 days on a song. It's a common perception that the longer you work on a song, the better it must be. Yet from my own experience and reflections, I believe it's actually the opposite.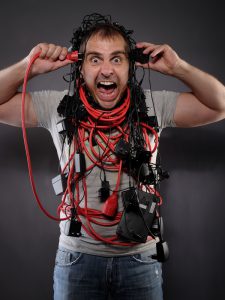 If you're unconvinced, consider this: how does the producer's experience level impact on studio time? Might it differ depending on the music genre? Does it change if gear is involved? You see, the amount of time you spend in studio can depend on many factors, and these are just a few of them.
Just think of the long list of artists who wrote their hits in very little time, from "Hotel California" to tunes from Jamie Jones, Seth Troxler or Samim. The minimal movement in contemporary music is another important example of this. By "minimal" music, I'm not referring to minimal techno but to music by the likes of Philip Glass or Steve Reich. The common denominator among these many artists and genres is the understanding that songs are built around one core idea, which is then fully supported throughout. That central concept or component is what people will hum or sing to their friends. It's what people remember.
So that's the ideal. But here are where the problems start:
You're not focused on the idea itself. It should speak for itself, you don't need 4 different layers to do it.
You're distracted by non-essential supportive elements. Because unless you're a producer, no one really cares if your kick is analog or not.
Your ears are tired. Ears get tired after a while and it will become impossible to mix properly. Give them a rest.
Your brain is tired. If you've played your tune over and over again, you've almost certainly lost the plot. To regain a firm grip on your initial idea, you need to take a break and refresh your perspective.
You're forgetting the track's lifespan. If your track is short, the idea is played for only a moment, and that will be enough. It's not worth weeks of your time.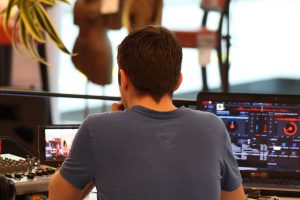 The crucial thing to remember is that the longer you expose yourself to the track you're working on, the more you'll lose your sense of what you're making. You see, humans have evolved with an amazing skill called adaptability, which has helped our species to survive over hundreds of thousands of years, often in the face of impossible odds. This innate trait has an impact on us in the studio. For example, if you listen to something that you mildly like for a long time, you will eventually learn to either love or hate it — and then either want to alter it (to expand its longevity) or delete it completely (because you get fed up). Either way, even if your initial idea is awesome, being overexposed to it might completely ruin it.
So how to solve this?
There are many things you can do, but the main thing I recommend is to simply limit your time in studio. (Though of course, if you're in the studio jamming away and having fun, it can still be cool to go for long hours.) Here are some other things I suggest:
Try my Non Linear Production Technique. To sum it up, don't work on one project for a long time. Try to work on multiple at once — say 10 at a time — and then rotate between them, spending up to an hour max on each.
Swap computer for gear and vice versa. Move from one to another to get a flow.
Give yourself some moments of silence to relax your ears.
Learn to spot the distractions vs. the essential parts. Do you need to buy a new synth to finish a track? Probably not. Learn to ask yourself these questions: is there something I have already that would do the trick? Is this new idea that popped into my head worthwhile, or is it a distraction? Is there a utility to it, is am I getting carried away?
One of the most important things is to reserve a moment in your calendar for music production. Prioritize it, and learn to respect that moment and not move it. Some professional musicians dedicate one day a week to production and use a routine that is super important to the creative process.
SEE ALSO : When Do You Know A Track Is Finished?
https://audioservices.studio/wp-content/uploads/2016/10/dude-min.jpg
800
800
pheek
https://audioservices.studio/wp-content/uploads/2022/07/logo-menu.jpg
pheek
2016-10-13 12:01:39
2018-02-26 21:09:28
Spending Long Hours in the Studio