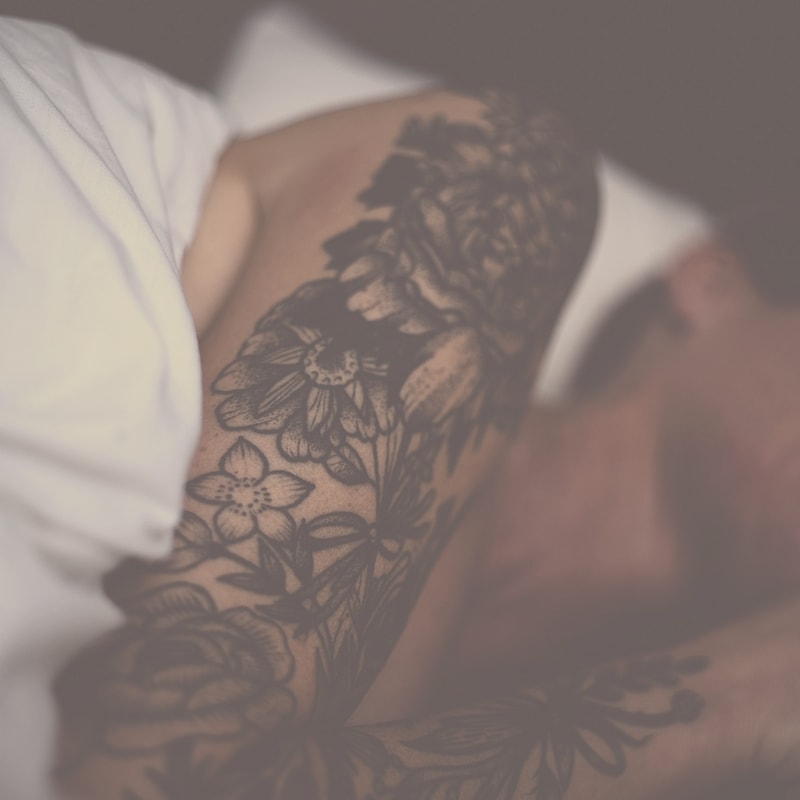 The creative burnout no one is talking about
Around 2008, as I was coming back from the doctor's office, I felt completely lost. He told me that I had to change what I was doing because I was heading straight for creative burnout. At that time, in my career, I felt like it was in its peak: I was touring, releasing music, making remixes, was invited to great festivals, and had an occasional part time job as a teacher. I had nothing to complain about; I felt I was pretty much living my dream.
So what was going on exactly?
Before I explain, I want say that this post is about sharing what I've learned the hard way. I'm talking about an important thing no one will tell you:
It's not because you do what you love that you're shielded from your limitations. It's mostly because by doing what you love, you may overlook that it remains a form of work.
When you do what you love, you feel invincible. This might be related to the feeling of flow, explained by Mihály Csíkszentmihályi, which is a state you get into when you create or become really focused. The thing about music is, it's about inspiration, and inspiration doesn't come about "when you need it", it just happens.
How do you recognize the signs that could announce you're on the verge of crashing?
Negative output in discussions. Do you observe yourself talking negatively to your friends or on social medias? It's interesting to look at a week of posting on Facebook and see if you've been more positive or negative.
Lost of interest for music or anything you used to love.
Desire to announce you're "retiring" (from DJing or anything), selling all your gear, deleting projects, quitting.
Cynicism towards the music world, what you do, others who make music.
Jealousy, envy, feeling discouraged when being around other artists who are doing OK.
Keep track if any of these are persistent.
These obstacles may lead to burnout:
Overworking
Going from a "normal" full time job to transforming a hobby you love into a job involves a pretty steep learning curve. There are multiple things to take in consideration . Money in the artist's life is the source of a huge amount of stress. Not only can you not predict when things will work, but when they do, you don't know how long the ride will last Since there's no obvious relationship between the creative work you do and what you harvest, it becomes very easy to overwork. Pair that with the pleasure of making music, and at first you'll feel you have too much time on your hands to know what to do with. As I described in a previous post about how spending a long time in the studio is counter-productive; you can easily ruin a lot of your own music. During the early years when I was making music full time, I felt I didn't create music that was as meaningful as when I was working and doing music on the side; this realization has changed my way of making music for the better.
In my case, with my label (Archipel), mastering, touring, and everything else, I really was working up to 60 hours per week. I forgot to take care of my health. No wonder I couldn't keep up the pace after a few years went by. When you do what you love, it never feels like work, but it is.
Expectations
Managing your expectations is extremely tricky in the arts domain. The ultimate goal is to get recognition, because many things unfold after that. Or do do they?
It's very difficult to tell, and it messes up your zen. For instance, if you believe that this release on a specific label will give you certain opportunities, or you think that playing in a gig will lead you to get better gigs, or working with an agent will give you more visibility, etc, all these things – in theory – could be true. You admire specific role models who've made it to a level you want to reach, but you might never seem to get there even by doing the same things.
Why isn't there a recipe that you can follow that will guarantee results?
The arts are a big gamble; a lottery where the turn out is not determined by anything rational other than – most probably – timing and networking. And even if you have those right, it might not lead to anything at all.
The only thing you can control is your patience and resilience. That's about it.
Some people will tell you that hustling hard might make a difference, but you might get to the opposite of what you want; people don't like artist who are constantly "pushing their brand". Knowing when and when not to have expectations is certainly incredibly healthy, especially if you can reduce them to be realistic.
In conclusion, what I'd recommend based on my experiences with creative burnout:
If you can live a healthy life of work/music making, try to keep doing it as long as possible. It's not only good for you, but you will have money to invest in your craft. Balance is everything.
If you are brave enough to try to live off music making, treat it as a job. Give yourself time to not work – that's equally valuable.
Find a new hobby. Since music used to be yours and now it fills your whole time, try doing other things.
Sleep long nights and nap. Avoid partying on a regular basis.
Collaborate, delegate, ask for help. Connecting with other humans is always amazing for recovery!
SEE ALSO : Mindfulness for Creatives
https://audioservices.studio/wp-content/uploads/2018/03/sleepcover-min.jpg
800
800
pheek
https://audioservices.studio/wp-content/uploads/2022/07/logo-menu.jpg
pheek
2018-03-09 15:08:13
2018-03-13 19:24:41
The creative burnout no one is talking about