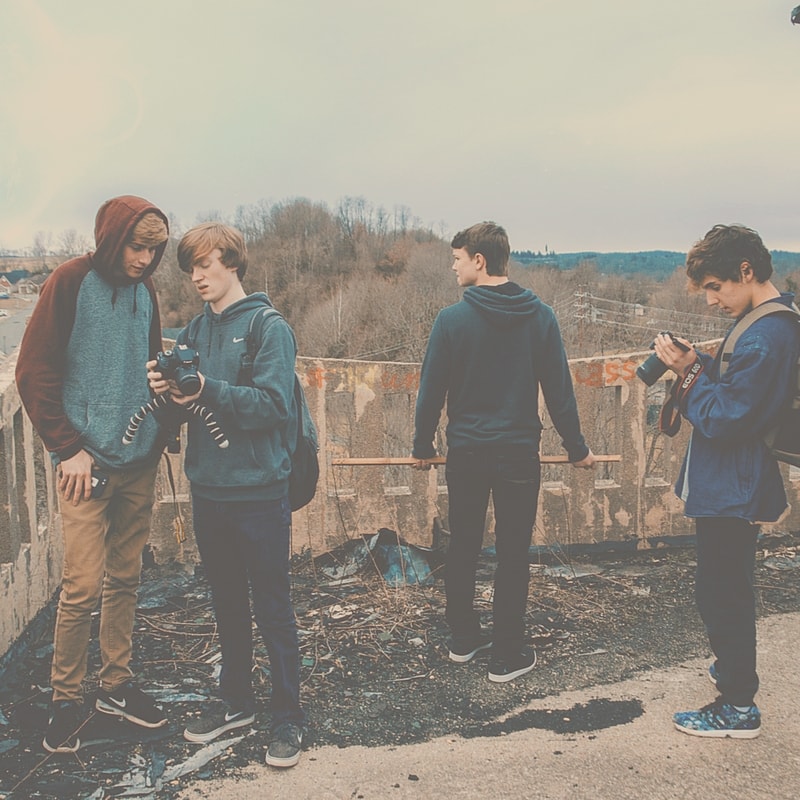 Not getting booked for shows? Try this.
If there's one thing that haunts all artists, it's entering a phase where you're not getting booked for shows, or not getting any attention in general. Perhaps you were enjoying a phase of being booked frequently that's now coming to an end, or perhaps the music ecosystem is changing and you might be out of tune with what's currently demand.
Not getting booked can actually be a good thing.
When I come into a period where bookings start slowing down (or requests to work with me), I think of this new phase as a sort of "hibernation"; it's a time to focus on other things that are important for the next time I start getting booked again to re-create upward momentum. Getting booked regularly is sort of like a wave you can surf for a while, but it can end, and you should take a moment to question why the ecosystem isn't supporting you anymore. Perhaps it needs to be re-energized, or perhaps it's time to change waves.
Even if your wave fades out, you can still rebuild your momentum.
"Momentum is when you manage to get a certain amount of people to talk about something you created enough to generate a certain level of enthusiasm that reaches other people out of your circle of contacts, organically."
For instance, you might publish a song on Soundcloud and have a certain number of people who comment, like, repost but you didn't ask for it. You can view this as the beginning of a wave. The number one mistake people make that hurts their momentum is release a track out of the blue and expect people to listen to and engage with it without any additional preparation or planning; doing this will make you bitter and frustrated.
To remain humble and grounded, let me offer you a few rules I've applied throughout my musical life:
You are in no way entitled to have people listening to and liking your music.
It's not because a track is published online that it will sell, get success, or get attention.
You are work in progress. Your next one will be better.
Through the experience of running my label Archipel for years, as well as other projects, I noticed that what created momentum was the usually initiated through a few diverse actions. The more imaginative you are, the better the results will be. Some of these actions include:
Having a really cool picture of yourself online. Artwork is also cool.
Uploading a video to Youtube.
Sharing positive news regarding something that is not related to yourself.
Contributing to someone else's success.
Hanging out with friends and sharing it on social media. Bonus points if you did something fun that people do want to hear about.
Some basic marketing rules also apply here. Apparently, if people see three things you've done, it will imprint an impression on their memory. Sharing something positive will leave a better impression. Another general rule is that people enjoy useful information. Helping others or being part of something always strikes a chord in people. Being selfless in most of your online posts vs self-promotion is a critical tone you want to hit on. If you're constantly posting things that are egotistically and promoting "your brand", no one will pay attention.
Let's create a plan that uses all these points in a hypothetical scenario to promote a song you're releasing. In this hypothetical situation, we will try to create momentum online to have people come and listen to the track. Our goal for this is to get more online followers, widen up your network, and hopefully get a bit of attention from labels and some DJs who might play it out.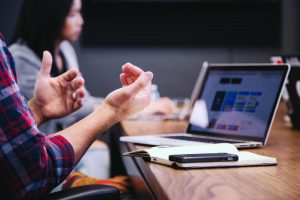 Scenario: Release a track on Soundcloud; we'll take two weeks to build up momentum but the more time you take, the better.
First, try to visualize a number of plays you'd like based on a model track you like. Find a producer you like who produces music similar to you and have roughly equal or a bit more followers than you do. The main mistake people make is to try to replicate plays of far more popular musicians. Let's say your track has 140 plays, 3 reposts and 14 likes.
A relatively successful track is identified by the number of likes vs the number of plays. I would say that 10% ratio is very good already, but if you make it up to 15 pr 20%, then I'd say the track was a success. The trick to get your ratio in the right zone is to have interested people to listen. If you're marketing to too many random people that aren't your target listeners, you'll end up with many plays, but few likes; this is why reposts are important.
Do not pay for followers and plays. It will make you look really, really unprofessional.
Now that you know all these details, let's try to create momentum for the self-release:
Spend an hour a day on Soundcloud building up your network. People won't follow out of nowhere. The need a reason to and usually they're in the same boat as you: they want to connect with people who make music and also need attention. Find music you love, follow as many artists who share the same tastes as you and leave positive comments on their music if you like it. Repost music you really like, reply to comments people address to you. The more you're present, engaged, active and cultivate good tastes, the more people you'll attract online. People often feel staying on top of social media like this demanding, but remember that you only reap what you sow.
Clean up your social media accounts. For many artists, this is a chore they hate but it's a necessary evil if you aspire to create momentum online. You need a specific look and feel; i.e having a solid picture of yourself, no posts that make you look unprofessional, etc. Keep it simple and solid, look at the profiles of other artists to get ideas or ask for help from a friend who's good with social media.
Link your Twitter with Soundcloud using IFTT. This will make sure that when you post a new track or like one, a Tweet will be sent. This is a good way to make sure people are aware you are active.
Connect with groups on Facebook and connect with others. Contacting someone doesn't mean sending a none sense message out of the blue saying "bro, check my Soundcloud", but trying to befriend them. The best promotion is when others promote your music for you but to do that, you need their collaboration and support. That comes over time with social investment.
As the release date arrives, be socially active and focus on helping others. The more you focus on others, the better it will be when you need their support. No one has to help you, but it's more likely they will feel like it if you show interest in what they do, too. This is what I was saying earlier, share other people's music, or any related news to show interest and that you truly like in them.
Prepare a video on Youtube. There's are multiple free resources out there to do this. Just make one. It can be a full version of the track or not. You can contact Youtubers that share a lot of music to see if they want to premiere it.
Have good artwork for your release done. You can check on Fiverr for some help or maybe ask a friend who's willing.
Share it with DJs so they can play it in podcasts. Best case scenario, a podcast goes online premiering your track the day before or day it's released. Perhaps you can delay the date if necessary to work with a podcast creator. If you feel like you can do a podcast yourself with a good series, that can help.
As the release date approaches, have some online presence about 3-4 times a day on different channels. You can post in groups (but not shamelessly about yourself!), share things, comment. Be active. When you want to release the track, you need to get it out in a huge blast.
It's your time to shine, make it right! Cover all your channels and talk about your release, but stay as humble as possible. When you post it, don't have a tone that gives the impression that you expect something from someone, but instead that you're simply happy you finished the track and want to share it.
Releasing music during the beginning of the week at a moment when people can actually listen is a good strategy.
Post-mortem comes usually a week after. Look at your stats and see what worked and didn't work.
I hope this helps!
SEE ALSO :    Make Your Music Bucket List Happen 
https://audioservices.studio/wp-content/uploads/2018/03/artistsbookings-min.jpg
800
800
pheek
https://audioservices.studio/wp-content/uploads/2022/07/logo-menu.jpg
pheek
2018-03-17 12:08:09
2018-04-13 12:18:02
Not getting booked for shows? Try this.