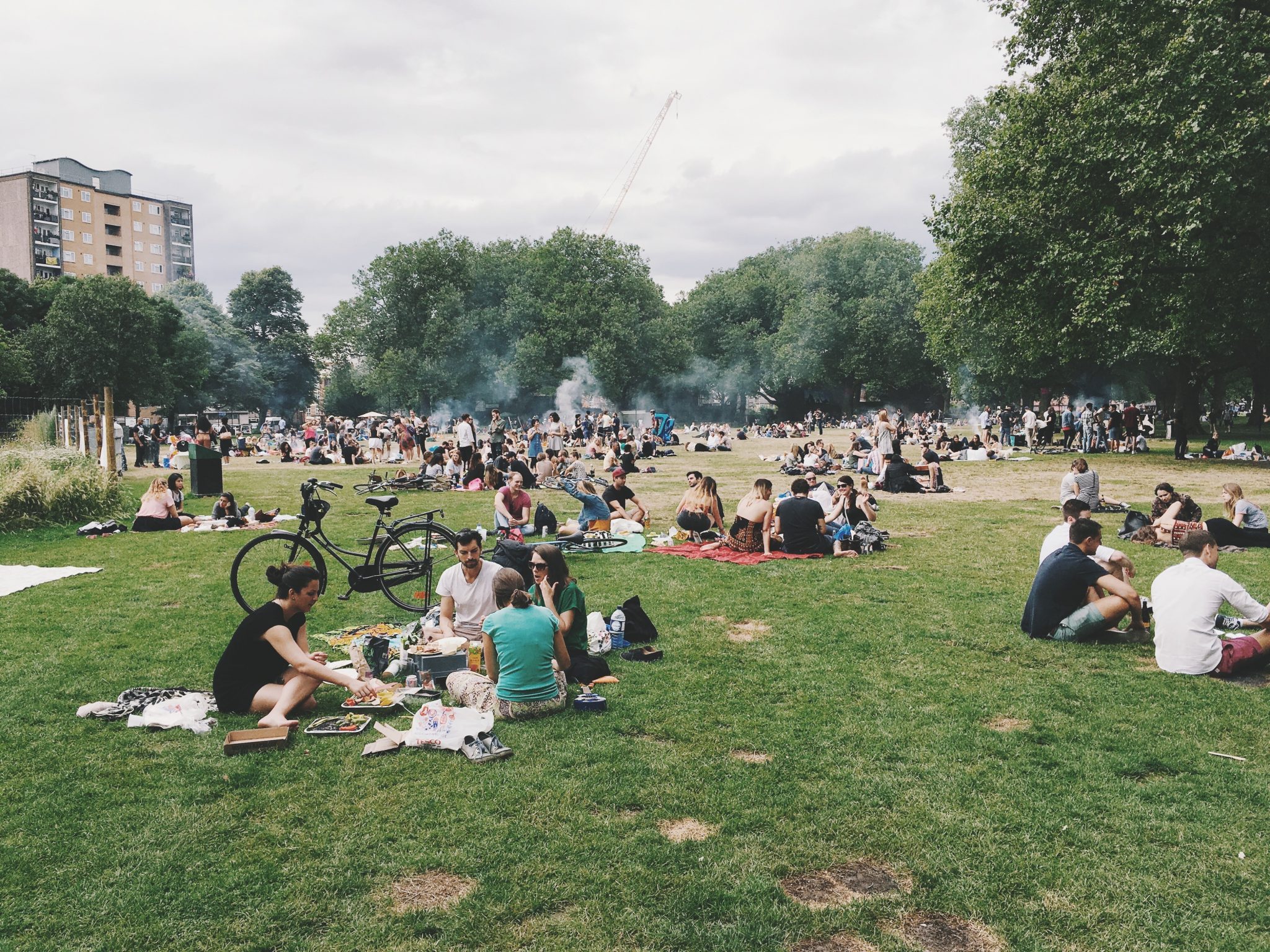 Taking breaks from music-making
It's strange how some topics seem to pop up in the music world again and again, both online and in person—taking breaks from music being one of them. During the summer in Canada most people—including musicians—don't want stay indoors as much. Many musicians seem to get FOMO this time of year because they're not making music. Other people I know are hit by writer's block (including myself), and some people have asked me if I think music-making should be a daily routine or not. While I love this topic, there are multiple ways to approach music production routines and taking breaks from music; I'm sharing some of my own views here, which are based on my experience.
Taking breaks as you work
This usually surprises a lot of people, but when I work on production or mixing, I take a lot of breaks. I often notice that even after just 10 minutes of working hard, you can lose track of the tone of your song. You get used to what "works", but the low end or the highs might be too much and you can't tell because you've lost perspective. Even volume can be difficult to assess when your ears are fatigued; you might be playing too loud and not realize it.
Taking a 10-second or so break every 10-15 minutes can prevent fatigue and will help restore your understanding of your song.
If you're in a creative mood and want to do more, I would strongly recommend taking a break after 1-hour to test the true potential of your music. If you're familiar with this blog, you probably aren't surprised to read that I recommend to actually stop working on a particular song after an hour and work on another one instead, or even do something completely different.
Taking breaks and making new songs
Sometimes you've made a bunch of songs and you feel like you're repeating yourself, or worse, everything feels annoying (red flag: writer's block ahead). Some people feel they need to take a break and not open their DAW at all for a while. Is that a good idea?
Yes and no.
My studio is in a building in Montreal that also houses other studios as well, with all kind of musicians. The ones that impress me the most are the jazz and classical musicians. They have a very, very intense schedule for practicing. In talking with them, they say that skipping just one day of practice has an impact on how they master their instrument(s). I can relate; when I take time off over a 3-day weekend, on the Monday I am a bit slower to figure out which tool works best for a specific situation. If I work on music, it takes me a bit more time to problem solve. In a way, I have to agree with the jazz and classical musicians here even though our music worlds are quite different.
The difference between me—as an audio engineer and electronic musician—and classical and jazz musicians, is that I'm constantly working in a space in which I need to invent new ideas, as opposed to practicing something over and over to master it. For my live sets and productions, I do rehearse and play my music—my workflow isn't just mastering mouse-clicking around a screen. I humanly intervene by using MIDI controllers, mixing by hand, and when working on sound design I'll also play with knobs too to create new ideas. I see creativity as a muscle that needs to stay fit to be powerful, but if you're going to gym regularly, you know muscles also need rest in order to grow.
My conclusion on taking breaks from music is this: I think it's important to work on audio-related tasks daily in order to stay focused, but when it comes to creating new ideas, creativity is not something that can be forced—it needs to come by itself, naturally. Whenever I push myself too hard to force an idea to come to life, it sounds wrong. The best ideas are spontaneous, often invented quickly, and done without much shaping.
So what does this mean for the musician?
Consider taking long breaks if you have really negative feelings towards what you do, or if you don't feel good about making music. When taking time off from pursuing your own music creatively, what are some of the other alternatives and things you can do when you need downtime from working on your own songs?
Sound design. Try to see if you can spend time creating one sound you like from scratch, i.e. a pad.
Learn production techniques. You can register with online classes to learn something new; ADSR is full of examples with low prices.
Explore presets. Each effect or instrument you have has presets. You now have time to explore everything. The strength of knowing how many presets sound helps to be able to quickly access a specific aesthetic when needed.
Create templates. Have you considered creating a template for Ableton? I have multiple templates for sound design, mixing, jamming as well as song structure templates to play with.
Build macros. Use multiple effects and assign them to some knobs to see how you can alter sounds quickly.
Sample hunting. So many sites exists for finding samples, but finding time to shop is rare. You can do that now.
Build new references. If you don't have a folder with reference tracks in it, it's time to start, and if you do, add new ones. A good way is to make reference playlists on Soundcloud or YouTube.
Try demos and sample them. I love getting a bunch of VST/AU demos to try out and then sampling them. Eventually I get to know which new virtual synth or effect I really like.
Re-open projects that have been pending or recycle them. You might have unfinished songs and sometimes they are a good place to scavenge for samples or ideas to use in other songs.
Revisit past projects you've worked on and liked to remind yourself of methods you used that worked. Whenever I feel I need a break but still want to spend some time on music, I go through past projects to see how I worked and what could have been done better—I always learn something from revisiting old work.
All that said, most importantly, when you take a break from music, do not sell any gear or buy anything new. Just wait. If you like music and making it, chances are high that you'll be doing it for years to come. Sometimes we need a break, but breaks don't mean you have to give up completely. The feeling of needing a break is temporary—even if it's a long break—but your love of music is permanently with you.
SEE ALSO : Are Music Schools Worth The Investment?
https://audioservices.studio/wp-content/uploads/2019/07/park.jpg
1536
2048
pheek
https://audioservices.studio/wp-content/uploads/2022/07/logo-menu.jpg
pheek
2019-07-15 11:16:12
2019-08-06 13:11:31
Taking breaks from music-making