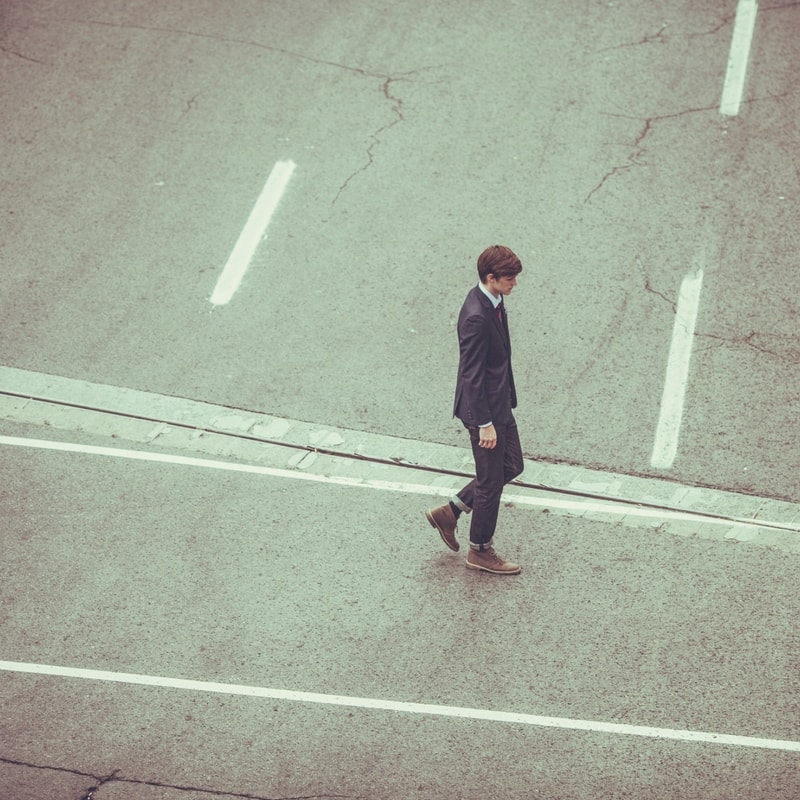 Make the Leap from DJ to Producer
Many people dream of being able to enjoy a self-sustaining life while working as a DJ or music producer. If you're a DJ, you might be contemplating the idea of jumping into production. Both avenues can lead you to doing it full time, but not if you do it half-way. Make it your passion.
It's always a bit delicate to talk about how to get started in a new hobby like making electronic music. There's so much to cover, as there's an extremely wide range of options to consider. While I already discussed how to get started with your equipment and such, I feel we can take the topic a bit further.
DJs often think about how they can make it to the next level, and it's obvious to me that getting into production is the best choice you could make.
Channel your ideas into making your own music
Have you ever loved a track but didn't like a certain part of it, and then arranged a hack in Traktor to get past that part, only to still not be happy with the result? Well this is actually very common, and as there are so many tracks being released every day, you can spend way too much time just finding the tools you need to make your sets.
So, while everyone is playing the top 10 on Beatport, you might want to pour your time and energies instead into looking through some of your unreleased material (or maybe starting to make some).
I do have to say that there's nothing quite like playing your own music, and having people ask you what it is because they've never heard it before.
That's the power of being a producer and making your own music.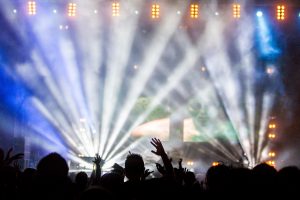 With your DJing experience, you know what tracks will work well.
Not all producers are DJs, but if you are only producing, it might be a good idea to learn how to play in clubs. You'll get to know how certain things sound on big systems and what it's like to have a track that doesn't create the proper momentum in a given space. Those things are hard to learn if you're just hanging out in the studio and receiving feedback from your Soundcloud friends.
Listening to and mixing music, and seeing how a live crowd responds, is a valuable experience that will improve your studio work as a producer.
If you can score a deal with a label, you'll get access to a whole new network of contacts, which can mean more gigs.
It's not easy to be able to tour as a DJ, as it demands you work hard to expand your network. Making your own music is kind of like sending a business card out into the world, and the more people play it, the more it will travel around. If you work things out, it will be the leverage that gets you out there and travelling too. This is why the quality of your production work will matter so much, and so the more effort you put into getting things right, the better it will pay off.
Lastly, if you're already a DJ, you'll have a head start. There are many things you'll know, from what a loop is, to how sound works in general, to having a basic understanding of technicalities.
So there's just no reason not to try to produce; in no time at all, production will become your new playground.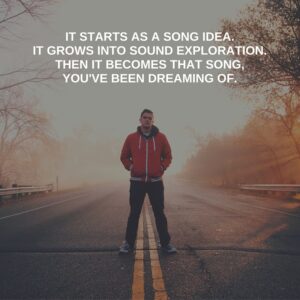 Shortcuts to make the leap into production
Team up with another producer first. If you know people who produce, one of the best ways to start is to hang out with them one evening and participate in making music. If they have gear, you can try to ask questions. And if they're open minded you can make a track with them, or at least make a sketch of a song.
The idea here is to see how it feels to you and if you like it. If you get excited, there's a good chance it might be for you.
Also, this person will be able to give you pointers on what to get first.
Watch tutorials, use demos. There are many softwares out there that will let you try before you buy. Be sure to wait until you have a good period of time to actually try it out properly before choosing to install. If you're in school and exams are coming, for example, you might want to wait so as not to sabotage your efforts, both in music learning and classes. Plus, there are tons of videos out there on how to start a track or how to get started. The number one mistake people do is to buy a DAW because someone told them to without trying it first. I've learned the hard way, trust me.
Remix. Before making you own tracks, try remixing and playing with loops. This is the fastest way to get something done at first. You can get parts on various sites such as this one. Eventually you'll make your own when you get to see how people do it.
https://audioservices.studio/wp-content/uploads/2016/03/djproducer-min.jpg
800
800
pheek
https://audioservices.studio/wp-content/uploads/2022/07/logo-menu.jpg
pheek
2016-03-04 01:05:17
2017-04-14 11:18:21
Make the Leap from DJ to Producer