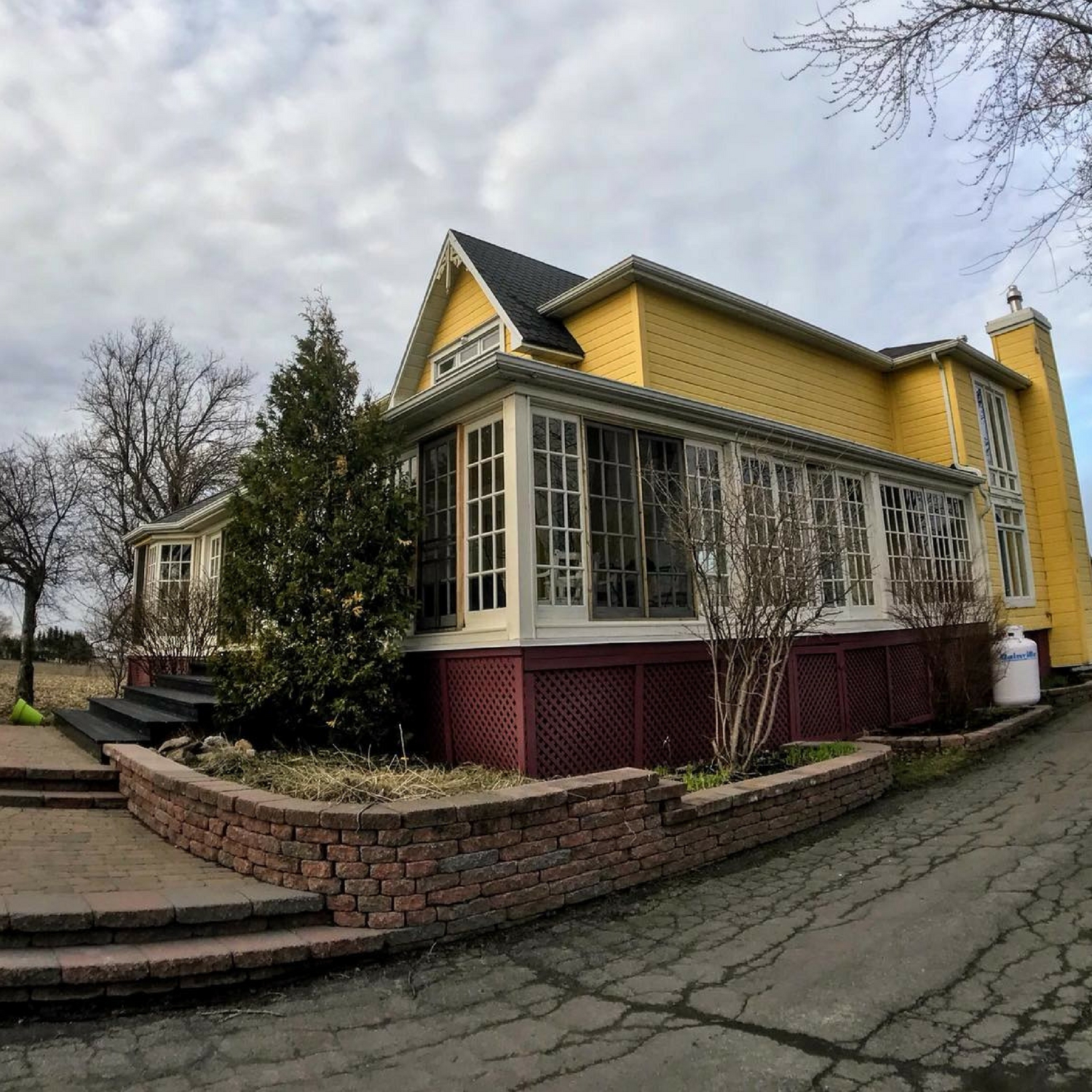 The idea for a music retreat came from a discussion I was having with my friend Fred about the need to just flee the city with some fellow music producers to spend a weekend making music. I mean, being in the country, being with friends, and then be able to make music seems like a recipe for something very special, right? Well, since returning from our retreat, I can only say it was beyond all my expectations; I believe it might even be something worth repeating on a regular basis.
When I first posted about my intentions to organize a music retreat on Facebook, I was mind-blown by the reaction and enthusiasm it generated. I think the excitement about a retreat comes from a need to be with others who share the same passion, but also to be in a context where we can connect about it.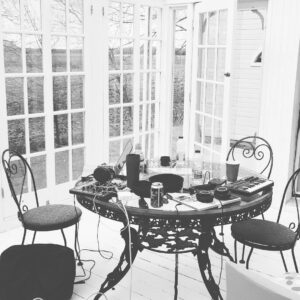 We ended up having 13 people signing (note: we even had people from France who wanted to come but we didn't posted the dates soon enough for them to prepare) and we found a beautiful manor outside of Montreal with the views of fields and hills as the place for the retreat. The setting was perfect. Fred organized two separate studios and we had plenty of room to be with our laptops to get in our bubble.
I had planned to do some workshops but after talking and deciding on the plan for the weekend, we didn't really want to follow any structure. This first experience would determine our needs and how to deal with anything happening.
What came out was pure magic!
Imagine being in a room where everyone is making music, has gear and is focused on working on their own music, where you can show others what you're working on to get feedback, to get answers to questions you have regarding technical issues, to observe everyone's workflow and use of plugins…it really felt like a need was being met by everyone present: being part of a community, and getting instant validation and experience being in a creative environment.
We traded Soundcloud and Facebook for real human contact. Hanging out in clubs to find like-minds felt awkward; being around people who share the same interests, and working at the same time as others really responded to a common need we all shared: connecting physically.
No matter how the internet is developing and the tools it offers, there's nothing like physical closeness. Even myself, I felt overwhelmed with the desire to make sounds and also to comment on other's or to answer questions people would share out loud. It's pretty common for music producers to meet in bars and clubs but you can't really talk because the context is loud and not appropriate, plus you can't really share your tech set up or how you work. It seems like a retreat is creates a proper space to co-create and see everyone's game get upgraded. I am under the impression that this could be the best way to shape the sound of a community all together.
As we're preparing to already organize more retreats, we are also planning to gather music producers in cafes, on a Saturday afternoon. I think that is also something we would love to explore, elsewhere in the world as well.
How I used the Music retreat for my creative flow
I wanted to do exactly what I do with my days in the city but to really concentrate it in a short period of time to see what would come out. My usual routine is to take my sound generators such as synths and then jam. I did that intensively until Saturday afternoon, but then I had a mental crash. It usually happens at some point but it was pretty interesting to see it happen like that. But the cool part was to be around people, talking and exchanging about anything coming. I wasn't home on Netflix waiting for my energy to come back.
Later, I realized there were some ways I could have improved our productivity on the retreat. Below are some ideas I'm noting down for next time, as well as to give you some suggestions in case you plan to embark on a music retreat yourself:
Make samples as a team. Since everyone has a different background and inspirations, we could analyze some songs to try to replicate certain sounds.
Try to finish one song where everyone is involved. Each participant could use one instrument, and one person collect them all to put them into arrangements.
Use multiple people to do complex field recordings, strange sounds and atmosphere.
Make convolution images of different spaces, such as using microphones to sample the different rooms of the place we were.
Do the relay method of music making, meaning "try to do as much as you can on this track then pass it on to the next person."
Try to do a cadavre exquis, music related.
If you have suggestions for us to try at the next retreat, let us know as we're already planning another one!
https://audioservices.studio/wp-content/uploads/2018/05/coverretraite.jpg
1500
1500
pheek
https://audioservices.studio/wp-content/uploads/2022/07/logo-menu.jpg
pheek
2018-05-03 15:02:00
2018-05-03 15:02:00
Our First Music Retreat