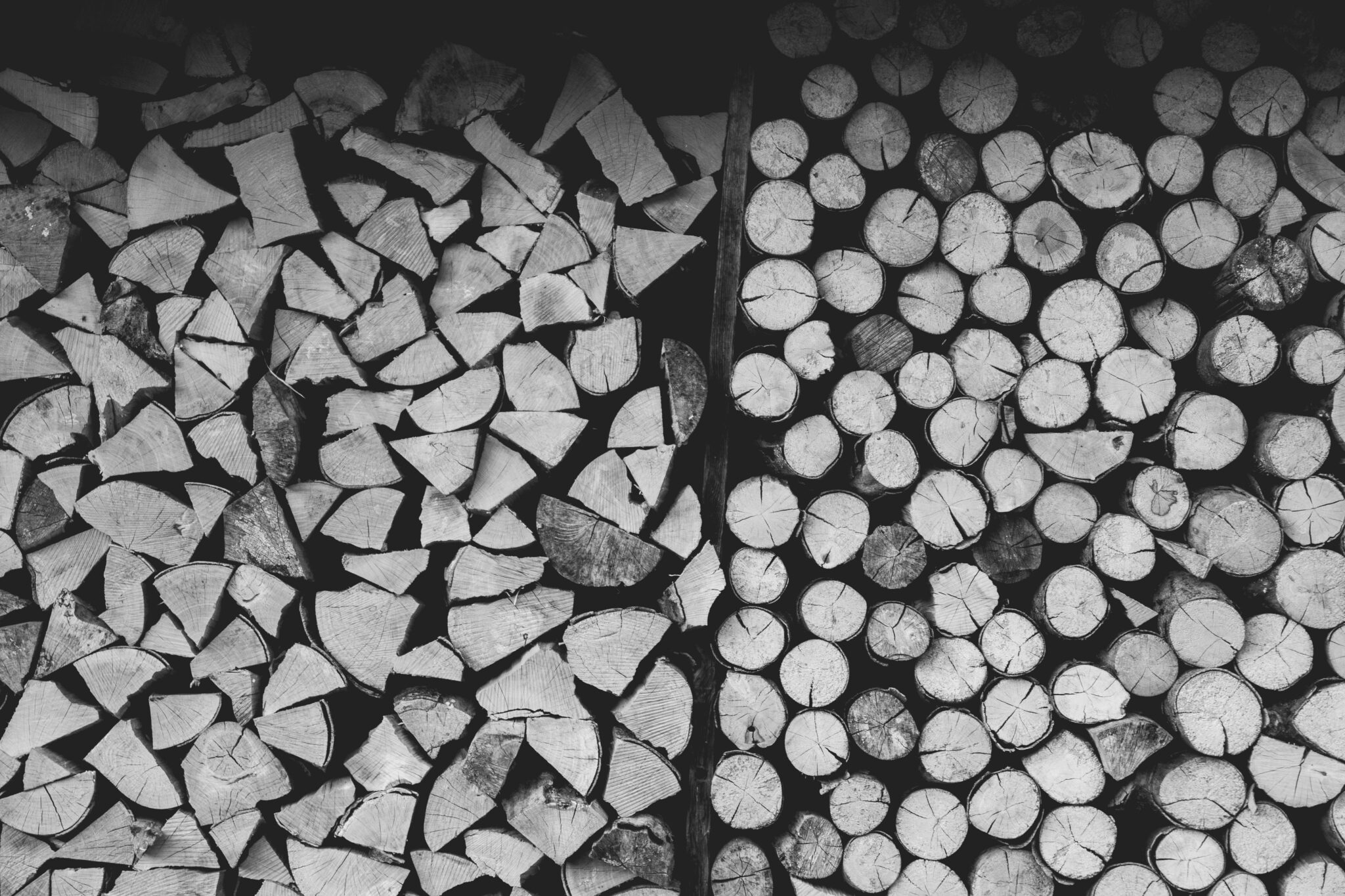 Sound Design and Arrangements Series Pt.1: Contrast
I've been wanting to do a series of posts about arrangements because I'm passionate about this aspect of music production, but also because I noticed many of the people I work with struggle with arrangements in their work. There are so many different approaches and techniques to arranging—everyone has their own, and that's sort of the goal I'd like to drive home in this series. I invite you to make a fresh start in developing a personal signature, aesthetic, vocabulary, and personality.
This post is not for people who are just beginning with arrangements, but if you are, it still contains information that could be interesting to consider down the road.
What do I Mean by "Contrast" in the Context of Arrangements?
In design, contrast refers to elements (two or more) that have certain differences, and their differences are used to grab attention or to evoke an emotion. When I teach my students about contrast, the easiest example to understand and summarize this concept is a difference of amplitude (volume). In movies, to create surprise, excitement, or tension, the amplitude will be low, and then rise either quickly or slowly, supporting the images in the emotion that is present.
In many electronic music songs, we have heard (too often) noise used as a rising element to create a tension. Noise builds became a caricature of themselves at some point given their overuse—but it's a good example, nonetheless.
How is Contrast Used in Sound Design?
I spend my days working with musicians—contrast comes into play in different circumstances.
Within a single sound, it can be fast or slow changes from one extreme to another. I like to visualize this by analyzing a sound through different axes to help me understand what can be done to it.
Attack: Does it start abruptly or slowly?
Decay/Amplitude: Does it get really loud or is it more subtle?
Frequency/Pitch: Is it high, medium, low?
Release/Length: Short – Medium – Long – Constant?
Positioning: is it far or near? Low or higher in front of me?
Good contrast, generally, is to have two extremes in some of these domains. Think of a clap in a long reverb, as an example of how a super fast attack with a long release can create something unreal, and therefore, attention-grabbing. A sound that changes pitch is another form of contrast, as we go from one state to another.
Another way of thinking about contrast is to think about how pretty much all complex sounds are the combination of multiple sounds layered. When done properly, they feel as one, and when it's done with contrast, the contrasting layer adds a movement, texture, or something dynamic that revives the initial sound. Of course, short sounds are more difficult to inject contrast into, but if you think of a bird's chirp, which is basically the equivalent of a sine wave with a fast attack envelop on the pitch, it's sounds are short but incredibly fast moving, too.
If you think about using contrast within a sound itself, the fastest way to make this happen is to use a sampler and really take advantage of the use of envelops, mod wheel assignment, and of course LFOs, but it's really through the use of the envelops that you'll be able to produce a reaction to what's happening, sonically.
As I mentioned, the easiest way to produce contrast is by using two sounds that different characteristics, for example, short vs. a long, bright vs. dark one, sad vs. happy, far vs. close, etc. When you use two sounds, you give the listener the chance to have elements to compare, and the ear can easily perceive the difference.
When you select sounds to express your main idea, think of the characteristics in each sound you're using. Myself, I usually pick my sounds in pairs, then in batches of four. I'll start by finding one, and the next one will be related to the first. I'll keep in mind the axis of both sounds when I select them and usually start with longer samples, because I know I can truncate them.
In the morning I usually work on mastering, and in the afternoon, I'll work on mixing. The reason is, when you work on mastering, you get to work on all kinds of mixes; they have issues that I need to fix to make the master ready for distribution. By paying attention to the mix, I often deal with difficult frequencies and will spend my time controlling resonances that poke through once the song is boosted.
When I'm mixing, often I deal with a selection of sounds that were initially picked by the producer I am working with. The better the samples, the easier will be the mix and in the end, the better the song will feel. What makes a sound be great comes from different things:
Quality of the sample: clarity, low resonances, not compressed but dense, well-balanced and clear sounding, open.
High resolution: 24 or 32-bits, with some headroom.
No unnecessary use of low quality effects: no cheap reverb, no EQ being pushed exaggeratedly that will expose filter flaws, no weird M/S gimmicks.
Controlled transients: nothing that hurts the ears in any way.
You want to hunt down samples that not too short, because you want to be able to pick it's length. You won't need a sample that covers all frequencies—you'll want to feel invited to layer multiple sounds all together without any conflicts or have one shelf of frequencies to be overly saturated.
When I listen to a lot of mixes, the first thing that I look for is the overall contrast between the sounds. If they lack contrast, they will be mostly mushed together and difficult to mix, and harder to understand.
In theory, a song is a big sound design experiment that is being assembled through the mix. If everything is on one axis, such as making everything loud, you lose the contrast and make your song one-dimensional.
How is Contrast Used in Arrangements?
If contrast in sound design is within one single sound, it's through and entire song or section that we can approach contrast in arrangements. A song can have different sections—in pop, think "chorus", "verse", etc., which are very distinct sections that can be used in any context as moments through the song. You can move from one to another, and the more of a distinction between one another, the more contrast your storytelling will have.
Is this type of contrast essential? No, but it can engage the listener. This is why, for a lot of people, the breakdown and drop in electronic music is very exciting, because there's a gap and difference and the experience to go from one to another, is intense and fun (especially on a big sound system).
In techno, linearity is a part of the genre because songs are usually part of a DJ set and made to be assembled and layered with other tracks, to create something new. Huge contrast shifts can be awkward, so it's avoided by some—tracks emit contrast very slowly and subtly, instead of a sudden drastic change.
So, what makes a song interesting, to me, or to anyone, is the main idea's content, based on the listener's needs. What do I mean exactly?
A DJ might be looking for song of a specific genre and want its hook to match another songs he/she has.
Some people want to have a song that expresses an emotion to be able to connect with it (ex. nostalgic vibes).
Some other people might want to have some music similar to songs they like, but slightly different, while others, to be exposed to completely new ideas.
When I listen to the songs I work on, my first task is to quickly understand what the composer is trying to say/do. If the person is trying to make a dance-oriented, peak-time song, I'll work on the dynamics to be able to match music of the same genre and make sure all rhythmic elements work all together.
The precision in the sound design is quite essential to convey a message, whatever it might be. Sometimes I hear a melody and because of the sample used, it makes me frown—a good melody but weird selection of sounds results in an awkward message.
It's like you trying to impress a first date with a compliment/gift that doesn't make sense—you wouldn't tell someone his/her nose is really big…?!
The combination of good sound design and supporting your idea, is executed by arrangements. The whole combination of multiple sounds through a mix is what creates a piece.
Some examples of contrast use within arrangements could be:
Different intensity between sections, either in volume or density.
Different tones, emotions.
Changes in the time signature, or rhythm.
Changes in how sounds move, appear, or evolve.
Alternating the pattern, sequence, or hook, adding extra elements to fill gaps, holes, or silences.
One of the biggest differences between making electronic music 30 years ago and the present, was that back then, you'd make music with what you could find. Now we have access to everything, so how do you decide what to do when there are no limits?
I find that when you remove all technical limitations like sound selection from your session, you can focus on design and storytelling. Same goes for if you feel like you have managed to understand your technical requirements and now want to dig deeper—then you can start with contrast.
To summarize this, use contrast within a sound to give it life, either by slow or fast movements. Create contrast in your arrangements by having differences between sections of your song—play with macro changes vs. micro changes.
https://audioservices.studio/wp-content/uploads/2020/05/dan-burton-nzWIl4Qlg0A-unsplash-scaled.jpg
1365
2048
pheek
https://audioservices.studio/wp-content/uploads/2022/07/logo-menu.jpg
pheek
2020-05-10 21:32:08
2020-05-10 21:32:11
Sound Design and Arrangements Series Pt.1: Contrast