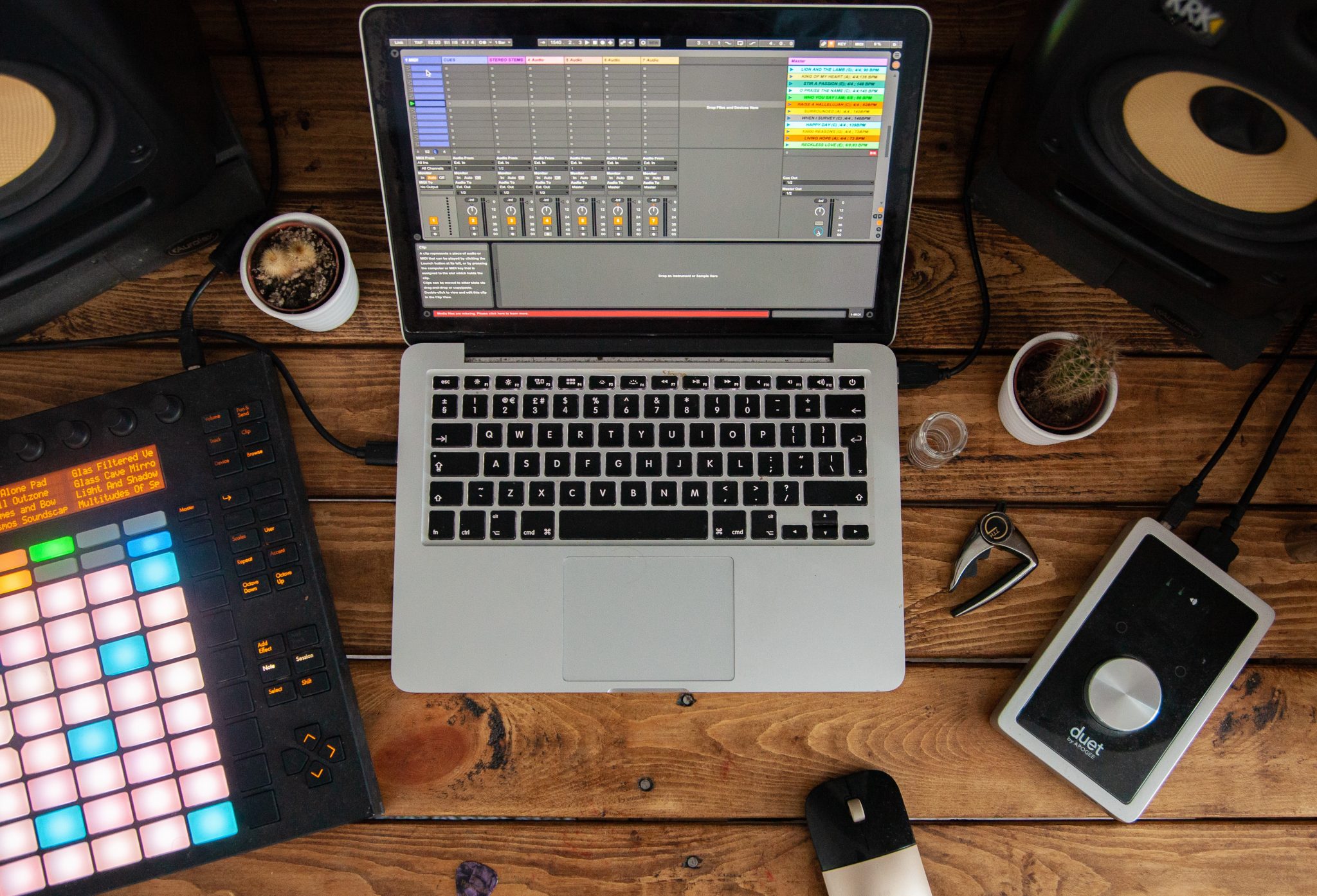 Are all Electronic Tracks Starting to Sound the Same?
Recently, I noticed someone on Facebook post something like "why are you guys all making the same track over and over? All the tracks are sounding the same and you're killing the genre I love."
I think he's partly right. As a label owner and mastering engineer, I hear a lot of tracks, and many do sound the same. I remember that in the mid-90s, there was a moment when I was playing some hard techno at a record shop—listening to a pile of records I wanted to buy—and half-way through, I noticed they all started the same: they all had a break at the exact same spot, used the same rides, etc. I left the entire pile without buying anything. I was really into minimal, but back then it was much harder to find music of that genre, let alone anything interesting enough to buy. In that moment, I lost total interest in hard techno and got into other genres. At that time, everyone wanted to sound like Adam Beyer—10 years later, everyone wanted to sound like Minus/Richie Hawtin—and now, 10 years after that, everyone wants to sound like artists who could play Sunwaves in Romania.
We love genres for certain reasons, but as time passes, we might start disliking them for the same reasons. Somehow, we hope that a genre can be constantly reinvented in a linear way, so we never get bored. If a genre gets popular enough—and people see that learning how to make it can give them some sort of recognition or return on their work—you get a whole bunch of people repeating the same ideas that got the genre popular, over and over. The genre is then flooded with a crazy amount of songs that are all made up of the same basic ideas, just arranged differently.
So, how can you make sure you're not falling into this trap? To start, you might want to read my post about how to reinvent your sound.
That said, what makes a genre stagnate? What makes a genre feel like it's lost its soul? I could go on and on about this but I'll try to keep it short.
Formula-Based Techniques
Before writing this part of the post, I went on Beatport and had a look at the "minimal" section. I've been very familiar with this section since 2006, when I joined that platform. I find that if you want to hear the common denominator of a specific genre, just listen to the top 10 sellers of it on Beatport. Recently, it seems like things have changed—I was happy to see that the top 10 minimal tracks didn't all sound the same (but the same can't be said about some other genres I checked out). However, even in the minimal category, I can tell that shuffling and swinging of hi-hats, and breaks all seemed to follow the same kind of formula. The top 10 best-selling tracks on Beatport are, in my opinion, never the most creative songs. The majority of DJs who buy tracks for their sets want transitions to feel smooth, so their sets feels seamless. Approaching music production this way results in a couple of issues:
What gets popular, and heard the most, becomes a standardized form of expression. The genre gets characterized by standards of production based on what people play, and this causes new and old artists to conform their music to fit the mold.
Seeing formulaic music sell positively reinforces artists to repeat similar ideas.
Production-wise, formulaic music does not age well. Down the road, it will have no personality, and it might just sound gimmicky or bland.
As you can see, this becomes a pretty nasty pattern for creativity, as things that are slightly outside "the norm" might get rejected unless they've been charted by bigger names (which is why DJs get bombarded with promos).
For example, here are some formulas that a genre might have:
Use of a specific sample. It can be a type of kick (i.e. 909 for techno, 303 bass-lines for acid).
An effect (i.e. lush reverbs for dub techno).
A swing type (i.e. the 65% MPC swing in house).
Programmed sequence (i.e. trap has a very recognizable way of using hats and snare, minimal techno has a particular way of using backgrounds).
Structure (i.e. the use of long breakdowns and bass drops in some genre that have become the norm).
Potential Solutions
To be aware that formulas exists is already a huge step forward, as you are mindful of the potential trap you might have fallen into. Some people often say to me that they just want to make the music they like, and not worry so much. That's great, but there are also other options, such as:
Take the common denominator of a genre and add something new. This is a good way not to throw people off too much. For instance, in the "deep minimal" section, I noticed that the hi-hats are all quite similar—these types of hi-hats could be your anchor to build from while adding something new. If you really care about your sound, I'd encourage you to spend some time listening to the top 10 of whatever genres you're interested in to see how people are working. This way you won't repeat the same thing (this is the opposite approach some people will outline if your goal is to make a "hit").
Do you have a personal signature sound? Some artists like to record themselves making a specific sound, or will design something that they use for each track they make. This is usually a good idea to make yourself a bit more personable.
I often discuss the use of reference tracks while producing, especially in the arrangement section. You can see and hear how a track is built, and make decision to counter certain recurrent use of a structure. For instance, if you notice that multiple tracks are often taking a kick-pause around 1 minute before bringing a bass, perhaps you might want to do the opposite by bringing the bass before 1 minute and do a kick-pause at 1:15, for example—mess with expectations.
One of the pitfalls people tend to fall into is thinking that adding elements will create a new style, but I find that removing is often the key. Stripping down what you have and really working existing sounds might create better results and can point you in new directions. For instance, when I work on a clap, I like to have 4 different variations total; that's all.
The Availability of Samples
Online stores offer quality samples based on what's in demand from producers. Sometimes, they'll even approach successful artists to propose using a sample pack of a certain type. While you can use samples as they are, if you create a few loops of your own this way, you'll automatically sound like a trend. It should be no surprise that I encourage you to tweak all your samples at least a little.
The best way to tweak samples quickly generally follows the same few types of tweaks:
Pitch-related: You can alter the pitch by loading the sound in a sampler or using a pitch-shifter. I really like using an envelope that will modify the sound which makes it a bit less static, compared to simply altering it.
Effect-altering: Reverb, chorus, and phasers are always helpful. A multi-fx plugin like Movement (by Output) is a really easy shortcut to new ideas. You can also use presets from different effects in your DAW and quickly swap presets to find a starting point, then play with the knobs to see what comes out.
Transient/Decay: If you can play with an envelope that alters the length of the clip in a sampler, it's always interesting, as you can discover "hidden" parts of the sound. Sometimes, I like to start the sample later, when it's less loud, and then add gain, then shorten it. You can get some really off-sounding results, especially with kicks and percussion, where you create a nice surprise.
Multi-band is to me the solution to approaching sound design in new ways. Whenever you have a sound, you can split it into 3 bands, and treat each of them independently. This can be done by quickly by using a multi-band effect or by duplicating a sound 3 times so that each channel has a band in solo, and the sum of 3 channels is the sound itself (tip: use the Fabfilter EQ3). One of my favorite tools in Max for Live is the Shaper. You can create an LFO, and then apply it to any knob of an effect, like the Utility Tool from Ableton. Modulate the gain or panning for example or bring saturation only on the highs or add EQ changes in the mids.
Structured Predictability
When you listen to a specific genre and can predict when certain elements will happen, you know that the artists making it have fallen into the trap of predictability, which is one of the most common issues in music production. To keep the listener interested, you need to create a balance of new ideas alongside a world of known territory. This usually keeps engagement with the track going, because it's not entirely predictable. Again, a reference track is helpful to spot moments where there are elements of predictability. In your references folder, perhaps you have a sub-category of case studies where you can have a few "generic track structures" so you can use those do the last polishing of your arrangements.
Also, I love to save my project (eg. Ableton's .als file) on the desktop without any samples. When you open a lost file like this, Live will be display an error messages that some samples are missing and you'll only see ghost clips in the arranger. From there, you can import new clips of your own and distribute them into the structure that's already in place. However, with using pre-made arrangements this way, you should pay attention to avoiding repeating yourself, in the ways I've described in this post.
SEE ALSO : How to maintain consistency in the quality of your productions
https://audioservices.studio/wp-content/uploads/2019/10/duncan-kidd-89IypmbKhZI-unsplash.jpg
1394
2048
pheek
https://audioservices.studio/wp-content/uploads/2022/07/logo-menu.jpg
pheek
2019-11-01 11:43:05
2019-12-29 21:22:31
Are all Electronic Tracks Starting to Sound the Same?