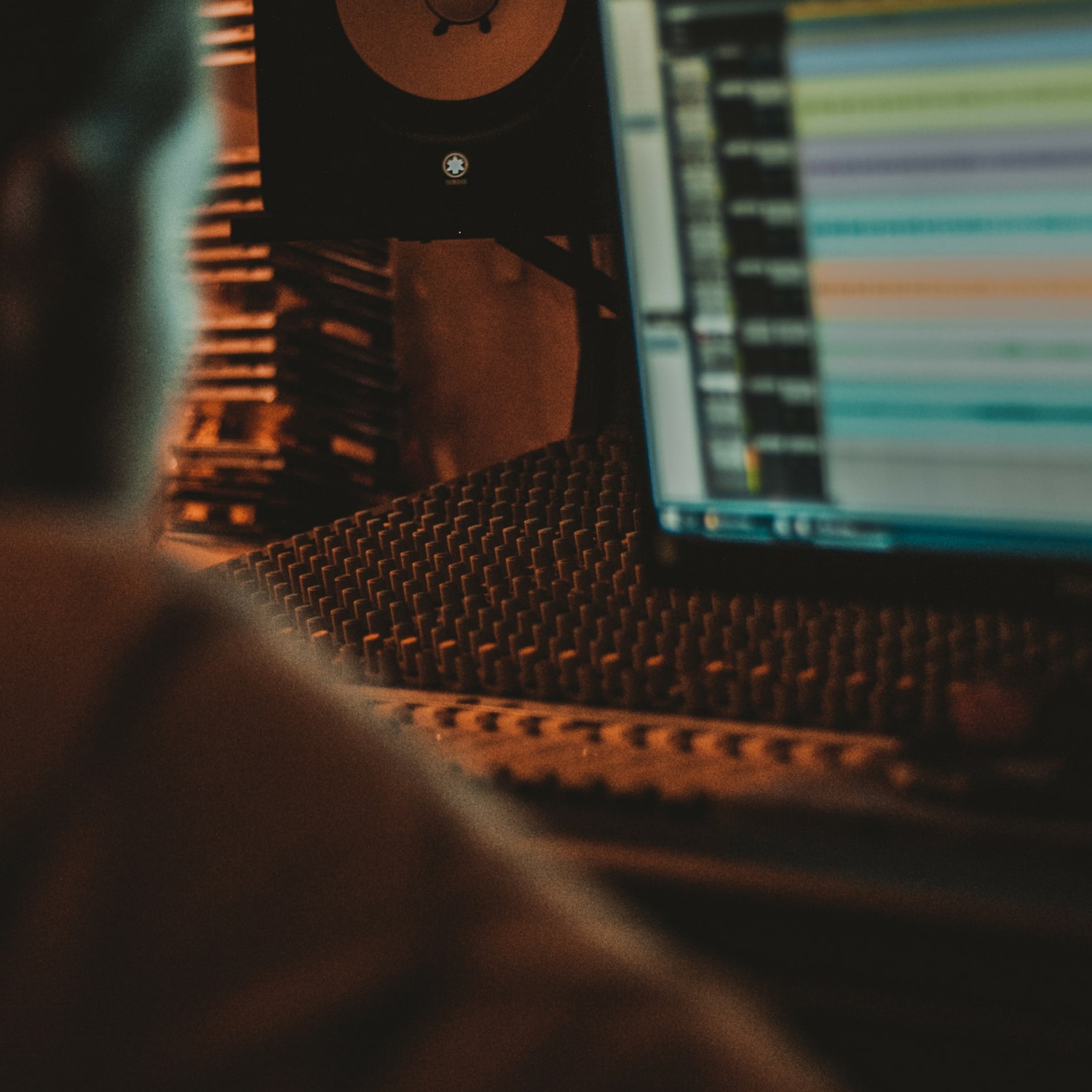 Storytelling through arrangements and song arrangement techniques
When it comes to mixing and mastering, my work involves to listening to many, many songs. Some are great, while others need more love, but from the numerous songs I hear daily I can pinpoint one important thing that makes a song stand out the most: arrangements. I believe your arrangements and your song arrangement techniques are what really show your maturity as an artist.
Your track can have amazing sounds, a crazy good kick, and a really lovely mix, but if you have nothing to say, your song will not be memorable. Although, paradoxically, some songs are also memorable because they have no arrangements at all; no arrangements can also be a form of storytelling.
In this post, I'll approach arrangements in two ways: the "technical" and "total"; a philosophical point of view. While so many people have different opinions about arrangements, there's one thing that I feel is important to highlight: to invite you to step outside of the box of anything "commercial" sounding; so many articles at the moment are pointing out how every song sounds the same. I'll also explain why.
Keep in mind: there is no magic wand recipe or solution for arrangements.
So fundamentally, how can we explain storytelling in electronic music? There are two critical points to keep in mind:
Arrangements start with a simple idea that evolves. The clearer the idea, the more it becomes understandable from the listener. The catchier it is, the most memorable it is. Catchiness comes from being able to make something that people can have an emotional connection with. It is also known that, if we examine at the last 50 years of pop music, there are always songs trends through time. What makes a song "a hit" is usually when someone understand the current trend (which is "in demand") and adds their own, personal twist to give it a "same old but different" feeling.
Technical arrangements aim at creating music for DJs. One of the most exciting thing about making music for DJs is about being able to architect music that creates a structure that will find a logical place to move into another song, or to create a new song (as in 1+1=3, track 1, track 2 and the mix of both).
These two types of arrangements are different but can also be combined. They have different goals. The reason I find it important to relate this is, as a listener, you don't listen to them in the same way. The first type, is what makes a track be a song. In terms of vocabulary, a track is music more oriented for DJs, that you can layer while a song is more about music that can be listened on its own and have its own story. Too often, I find that people who listen to tracks will go "something's missing" but in theory, if that music is made to be layered, it's because it has space for another song to be layered over it. I like to say that the track is part of a story that will be created by others and it's important to let go of adding more and more layers. If you leave no space, how can another DJ use it?
So let's talk about arrangements for tracks and what is useful to do/use.
Use a motif: For anything, always use a motif which can be a few notes or a loop. Sometimes the simplest ideas are the best. If for instance, your motif is a simple two note melody repeating (note: Batman's powerful motif was just two simple notes too!), then keep in mind that those two notes are simply the core, then add variants or supporting notes; ideas.
Define your logic and stick to it: Usually the first 1/3 of your song will define the logic of the rest of your song. For instance, if you mute the kick after 4 bars, keep that logic for the entire song. So, whatever you define in terms of muting,  or adding, stick to it until the end of the song.
Divide your song in thirds (1st third is the intro, 2nd is core, 3rd is the outro): Keep in mind that each section has a purpose and demands balance. It should have a surprise, some coherence, a punch and a transition.
Leave space: Miles Davis loved the silence between notes and often said they were what would give the true meaning of any phrase. If you find your entire hook for the middle part of your song, make sure you have variants of that idea, with holes/silence.
The importance of defining your own language in your music is important to create your own persona. We all know music is a form of communication and therefore, certain codes can be used in order to create phrases in your music. Everyone has a different view, but I'd like to share my personal lexicon. But let's consider this: techno is 4/4 music which means a "round" is basically 4 bars long; this is also where DJs try to mix in/out. Each of your songs based on this premise will have better coherence if you keep to a similar logic, and the music will be understood faster by DJs.
A phrase is basically a bar long (4 beats). A paragraph is 4 or 8 bars long.
Making sounds repeat, is a period ("."). You usually want to do it at the end of a bar if you are doing a long phrase, but you can also have a period to underline a sound that needs to express something. Rolling sounds help move on to the other bar as it creates energy.
Muting the kick or multiple sounds at once is a comma (","), it can also mark the end of portion and prepare for another. Muting creates a mini tension and creates anticipation.
Now, these are the basics we can play with.
You can slice your entire song structure to clearly see all of your 4 bars in distinctive blocks. This crucial action really helps see the outline of your song and see the organization.
I usually go sound by sound (channel by channel) and decide that some sounds will have a change at some point, let's say X number of bars. For example: hi-hats have a tiny change (a period) every 4 bars, toms will have one every 2 and claps, every bars. Then you slice all the bars in shorter one to be able to edit in details.
Add decoration if needed in the same logic. If you started muting and creating space here and there, those areas can be good spaces to insert effects; little, subtle blurbs of sounds.
Be very aware of where your song has its main elements, and if it is respecting the logic you have set in the first third of your song.
A song that has balance and repeating events will never feel empty, boring, or pointless because people will consciously (or not) understand the language behind it.
Now look at how it repeats and also, I will try to keep sequences of blocks repeating. For instance, if I have 4 blocks repeating and then there's a 2 bar silence, I will repeat that through the song.

This is a good example of what I call arrangement logic. You decide of how things happen then follow through.
TIP: Always vary how sound come in and out. You have 2 choices: the sound starts playing or fades-in. Try to have variation between the sounds and how to come in and out later on as well.
The most important part – and I'll finish with this – is to keep in mind that you should always have a surprise for the listener, and if you surprise him/her, he/she will want to listen to your song again; so be audacious and sometimes, unpredictable. I love the 1-2 punch method: do something, repeat it so the listener goes "ah yes!" then when the listener expects it again, punch him/her with something he/she didn't see coming.
I hope this helps!
https://audioservices.studio/wp-content/uploads/2018/06/arrangementscover-min.jpg
1500
1500
pheek
https://audioservices.studio/wp-content/uploads/2022/07/logo-menu.jpg
pheek
2018-06-11 13:17:19
2018-06-11 17:09:37
Storytelling through arrangements and song arrangement techniques