Becoming A Touring DJ Post-Pandemic
After being locked away for over a year, many artists are left with a trove of new music they released over the pandemic. And naturally, many of these artists want to play it out to new audiences. This brings up the question of becoming a touring DJ, which has become most professional musicians' primary form of income. 
However, with the underground electronic music scene being just that – underground – it's not as easy to figure out where to tour, especially when much of the world is still closed down. That's why it seemed like a good idea to reiterate the steps you need to take in order to get noticed in order to become a touring DJ.
North America Isn't Europe
Becoming a touring DJ in North America is different from, let's say, Germany. In Germany, club culture is one that's not only government-sanctioned as being a cultural institution, it's also not time restricted like in North America. In Germany, techno clubs start on Thursday evening and go all the way through the weekend, non-stop. However, in North America, clubs frequently close at 2 AM, with some exceptions that may go until 4 AM. 
There are after-hours spots, but it's not like someone researching a tour can easily find the promoter's contact information. Plus, the world can be a little exclusive, due to its secrecy. 
My Tale Of Touring
However, that doesn't mean it's impossible to become a touring DJ in North America. Before Facebook, I knew of all of the shows happening in Montreal, and I would frequent them. This got my name out there, and eventually, I was making lots of musical friends and acquaintances, who would then book me for the shows. 
Through this, I started gathering fans and learned how to communicate with promoters and venue owners, always presenting myself in a professional manner. After a while, people would come out to see me specifically, and instead of standing in the corner waiting for the headliner, they would be on the floor tearing it up. Thus this encouraged more people to dance, and after a while, people visiting from out of town started to take notice.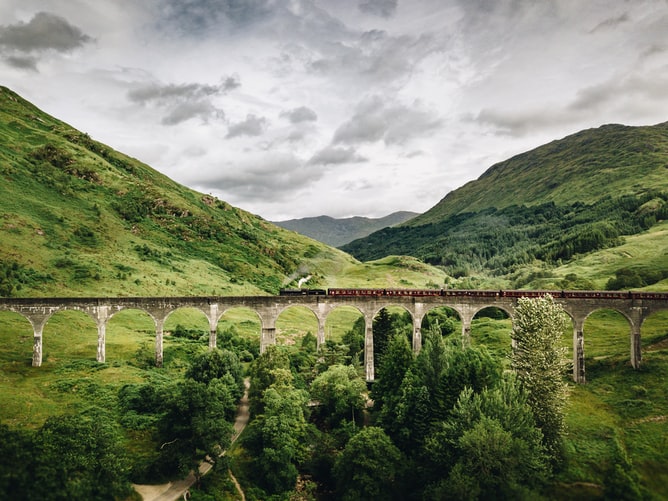 Becoming A Touring DJ Is About Building Bridges
Promoters in the United States and Ontario would often come to Montreal events, and they would reach out to the promoter to figure out who I was and book me outside of my normal domain for parties that I had never heard of (even if they were within driving distance, and naively thought I knew all the events within driving distance). 
Then, while playing these places, maybe I noticed other DJs on the bill and invited them to come play one of the events in Montreal. This is how cross-pollination of scenes happens, and creates regional touring circuits for people to play on.
Becoming A Touring DJ Is Conditional – You Must Provide Value
However, becoming a touring DJ can only happen for developing artists if certain conditions are met. First, they must play in their city and become sort of a local hero. This allows them to have content that can be shared with other promoters showing that they can rock a crowd. This is important because in this day and age content is king, and videos showing you smash a show is a great way to prove to people who haven't heard of you that you're someone worth paying attention to.
To play locally, you must also provide value for the scene beyond the music you play. Be a patron of the arts, and go to shows. Write about public-facing shows in blogs. Do promotion for the shows by flyering and posting on social media. Show that you care about the development of the scene; form a symbiotic relationship. You'd be amazed at the power of reciprocity once you approach the promoter in a respectful, professional capacity asking for gigs. However, you HAVE TO ASK. If you don't ask, you will never become a touring DJ.
The First Follower Concept
Even after all of this, realize that your first gigs will not be glamorous. You'll be sleeping on couches, playing for almost nothing (and/or free), and saying yes to pretty much everything. You will not sleep much, you will not make much, and you will play on a lot of empty floors. However, eventually, people will start to congregate if the right conditions are in place. 
This is the first follower concept – something that Derek Sivers, the founder of CDBaby evangelizes. This is best exemplified by this video of his where a lone dancer on a hill starts ferociously dancing to the groove. Then another follower notices the infectiousness of their moves and joins in. Then a third, then a fourth. After about a dozen people start dancing, critical mass forms, and like a flock of seagulls to a piece of bread on the beach, they swarm.




This is what you must have at every one of your shows – someone who is willing to be the first mover. If you're playing out of town, this may be especially difficult. Therefore, do your best to at first play shows that are within traveling distance of your friends and fans. Incentivize them to come out with guest lists, or other giveaways. 
Playing For Exposure
I'm about to say something controversial. Something that in certain circles will result in a strong amount of backlash. So where we go… when a promoter says that playing a gig for free, or relatively little, will be good exposure, if you're at the beginning of your career, they're right. However, it's only worth it if you can get that "first follower." If you just play to people who are sitting at the bar, there will be no exposure – instead, you will be a glorified jukebox. Nobody gives a shit about the jukebox. If you're not able to bring out someone who is willing to go buck wild on the floor for you, then the gig probably won't do much for your exposure, and won't help you on your journey to becoming a touring DJ.
Branding Is Everything 
Ever wondered why promoters are willing to shell out $3k for a visa plus the booking fee to get a European to come to play a local club, despite there being locals that can play just as well, if not better? Branding, unfortunately. 
It's easier to sell the romanticism of a European DJ who commands a spot in a culture that appreciates them, rather than booking a local who doesn't have the same aura surrounding them. People may not even know their music, however, they have tens of thousands of followers, videos of them playing the crowd, and a press kit that would make any up-and-coming artist jealous. 
Just by having this, they have the social proof and authority necessary to get curious minds to take a leap. Compare this to a local DJ who has none of this, despite the convenience of being around. Additionally, the scarcity of the European artist contributes to their appeal. Compare that to a local who is always available.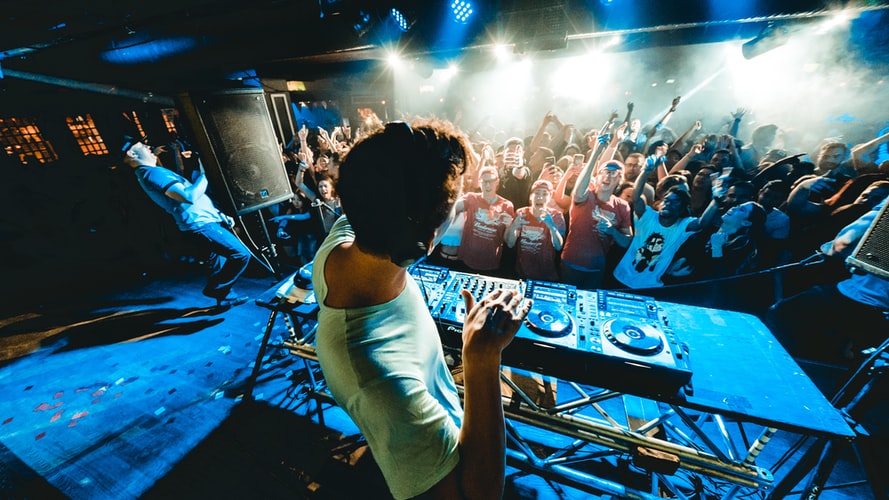 Other Ways To Become A Touring DJ
Throw Your Own Party
There really is only one shortcut to this, and it takes some upfront capital investment. The way? Throw your own show, and book artists from out of town that will consider booking you. Then spend money and time on promoting it, and promoting it hard. Partner with other local artists who already pull a crowd. Partner with other promoters and venue owners. Work out a revenue-sharing agreement.
Then, since it's your event, put yourself in a good slot that has a crowd and make sure you have friends there who are willing to record you rocking the crowd. Then, afterward, make sure to ask the out-of-towners if you'd be willing to do some gig trades, where you play their city in return for them playing yours. You can then use the footage of this party in order to solicit gig trades from people you've never met as well since it shows to them that you can throw a hell of a time.
Get A Booking Agent
This is easier said than done. Most of the time you can't just outright hire a booking agent, since they usually work on commission. However, every once in a while, you can convince someone to try and book you if you have enough rapport. 
The problem is, let's say you are able to get a booking agent without clout. Unless they have a reputation where their word guarantees a good party, you have to have the branding that they can sell. You have to have a press kit, you have to have photos and videos of parties you played, you have to have a social media presence that is constantly growing and being updated. You are, unfortunately, a product just like a box of cereal, or a car. 
I Guess I'm An Idealist, Too
I was really hoping that the pandemic would move scenes more local, as the lack of plane travel, and travel, in general, showed its impact on our air quality. However, often this leads to unexpected consequences. The lack of pollution has cleared the skies, and somehow, impossibly, warmed the planet. Yet, in this same article, it was concluded that even though the planet warmed a little, the impact on people's lives is positive, with less dying of air pollution. 
Hopefully, with a little education, we can reduce our carbon footprint of touring, and at the same time build up local scenes. It just seems that things are going to go back to as they were before. 
https://audioservices.studio/wp-content/uploads/2021/06/becoming-a-touring-dj-1.jpg
501
750
pheek
https://audioservices.studio/wp-content/uploads/2022/07/logo-menu.jpg
pheek
2021-06-22 14:49:18
2021-11-02 14:42:38
Becoming A Touring DJ Post-Pandemic