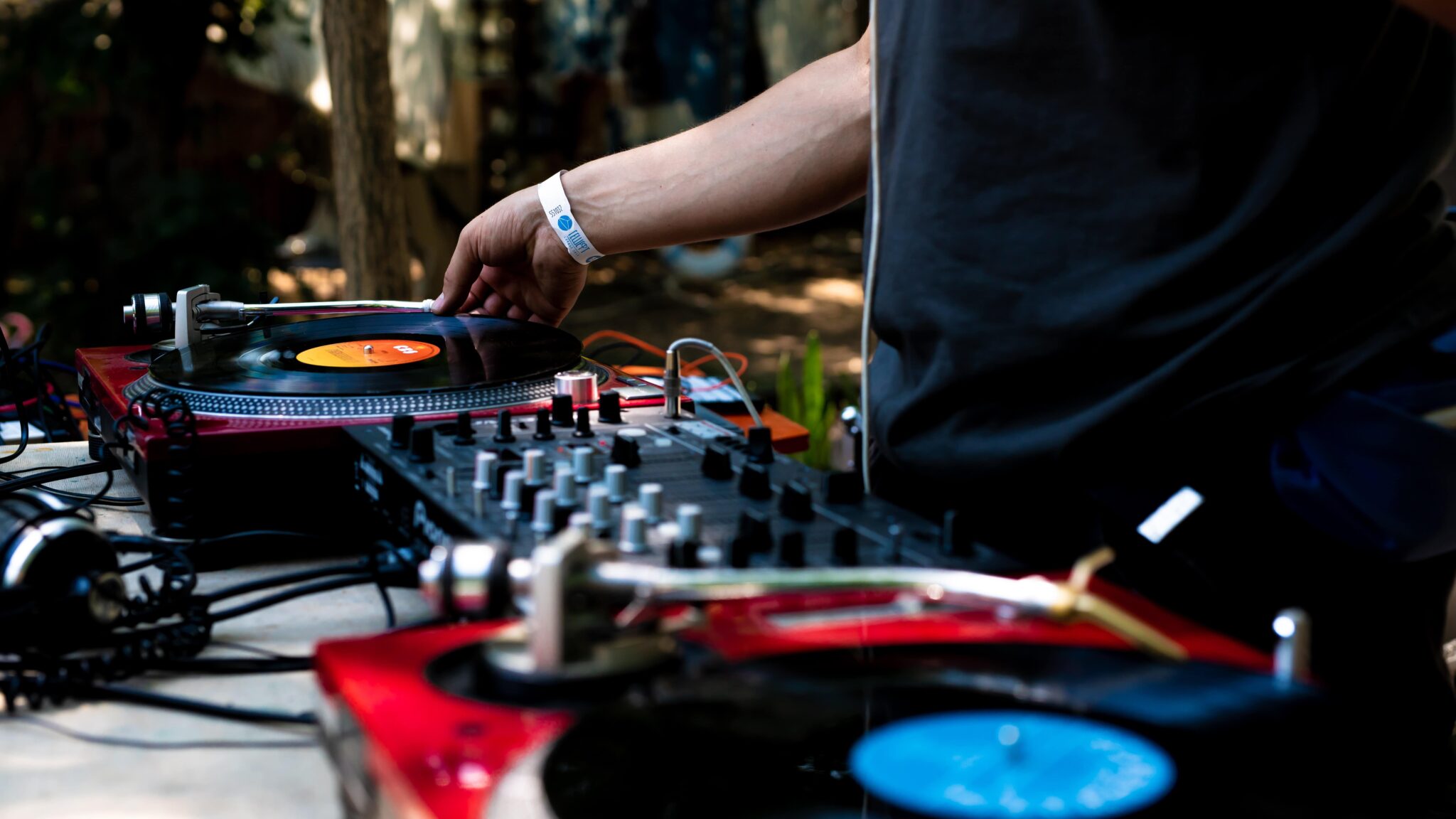 The Paradox Of Releasing Original Music
Releasing original music can be hard if the artist is truly original. Recently, the techno producer and label owner Ramon Tapia lamented that after spending the day listening to demos that, "Young aspiring producers create pretty much identical tracks." However, when you listen to his label, Say What? Recordings, you realize that all of his tracks kind of sound the same. 
So you have this well known producer insisting that everything he gets sounds the same, but then when you listen to the stuff he releases on Say What?, it all kind of sounds the same. Therefore, naturally, after people listen to his label, they're going to send him a pretty accurate representation of what they believe fits on the label, and thus everything he gets will sound, more or less, the same. This, my friends, is what you call a paradox. However, he is not alone in this. This is just how the industry is.
Categorization = Homogenization 
A problem that many artists have is squaring their artistic integrity with being able to get their music heard. And just like artists have this conundrum, so do the labels that sign them. Many labels wish they could allow artistic integrity to shine, but ultimately they have to make sales, and truthfully, most people, even music hipsters, are pretty closed minded to new sounds. 
Additionally, for better or worse, we live in an era where sound has become homogenized into a bunch of genres and subgenres, and where time has essentially collapsed (nostalgia is strong in 2021). It seems like this was originally meant to make it easier to create a taxonomy of music, and thus open up more possibilities for artists to create more unique sounds, but in a lot of ways, it has done the opposite. 
While everything back in the day used to be "rave music", now everything has its own neat little home, and anything that strays outside this becomes too different to stratify, or simply gets earmarked with the ubiquitous "experimental" label, which is often a red flag for "inaccessible." That's why releasing original music can be hard. 
How This Has Made It Hard To Release Unique Music
This has made it difficult for people who create art focused music to find a home. Sure, there are labels that are more open minded than others, but those are far and few in between. Most labels have a sound and they stick to it, because they know that it will sell to their market. 
However, every once in a blue moon you see one of the label curators, like Ramon, stating that all the songs that they get sent all sound the same, not realizing that they caused their own conundrum by "curating a sound." 
Archipel (my label), while we curate a sound, does things a little differently. That's why, in this blog post, I wanted to touch on how we balance originality with marketability. 
How Music Is Sold And Consumed
First, let's talk about how much is listened to and sold. There are three spheres – people who make music, people who listen to music, and the bridge that connect people between the two. This bridge is either labels, or channels such as blogs, YouTube channels, and Spotify playlists. 
However, because of the algorithmic era that we live in, in order for many of these channels to grow, they have to keep listeners engaged, and the unfortunate fact is that most listeners aren't that interested in hearing new music. Sure, they may be into new music in a respective genre, but anything that challenges that genre may result in a user skip. And every time you get a skip, you get devalued in the algorithm. And content curators know this. Therefore, it's in their best interest to keep things predictable, and to be wary of anyone releasing original music.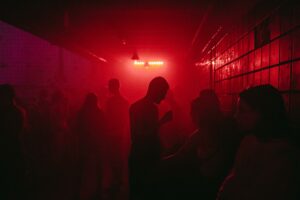 Your Culture Matters
Another part of how people consume music is the culture that they live in. If it encourages people to be open minded to new sounds, then they may check out new sounds. 
A good example of this is Montreal, where I'm from. We have a ton of unique, forward thinking musicians that don't sound like anyone else, releasing original music. Good examples of this are Tim Hecker, Godspeed You! Black Emperor, Arcade Fire, Grimes, Kaytranada, and Leonard Cohen. 
Sure, there are a dime a dozen Arcade Fire and Leonard Cohen sounding musicians, but at the time they were first releasing original music, these sounds were fresh, and exhilarating. And this innovation was only possible due to the culture they existed in. Unfortunately, most places aren't like Montreal though. 
Don't Disregard Small Cultures
Speaking of culture, even if you don't live somewhere as open minded as Montreal, there are most likely small circles where you can get away with releasing original music, and performing it to a receptive crowd. There is this perception that in order to enjoy music, you somehow have to be part of the mainstream crowd that represents it. This is usually unrealistic for most people, so I always recommend finding five or so people who can become advocates for your sound. They'll tell others about it, and you never know what opportunities that will open up, or what other subcultures they belong to that your sound fits into.



The Label's Culture Matters When Releasing Original Music
I've written about this a lot, but another thing about Archipel is that just because your sound might fit, that doesn't mean it's going to be signed. That's because just as much as a label is about creating a sonic portrait, it's also about cultural fit, just like most other businesses. 
Think about it, you're a software developer who applies for a job. You have all the credentials, and can write clean code with the best of them. However, so can everyone else who is in the same round of interview you are in. So what separates you from them? Your personality. That's why we generally only sign people who we have a personal relationship with, or someone who presents themselves to be culturally relevant. 
Therefore, before you try to get signed with Archipel, it's best to talk to us for a bit. Maybe get some mixing and mastering done. Interact with our posts. Talk to our artists. But if you don't want to do all of this, then, for God's sake, don't just cold email a link. This has been happening constantly over the last 10 years, and it's a waste of time. Instead, write something about how you would be a good fit and show that you have done your homework, just like any job interview. This attitude will result in a higher acceptance rate to other labels as well, even if your sound may or may not fit.  
Good Labels Release Original Music As Part Of A Narrative
A good example of this is a while ago I was mastering this artist's release, and I thought that it would fit the label. So I reached out to him asking if he wanted it to be signed. His response was somewhere between flattery and shock. He was flattered that I thought it should be on the label, but at the same time didn't think it would fit. That's because with Archipel, I approach the label like an album, or a DJ mix, where the next release is a song that acts as a bridge to the next. 
I see the whole thing as a narrative, in a way. And that means that even if a song would have worked in the past on the label, at this particular moment, it didn't, because of the curated story. 
However, this guy's release, while it might have not made sense in the past, made perfect sense here. 
The moral of this story is that if you really want to be on a label, and that label curates many different genres, don't worry if it will fit or not – just send it over. You never really know the intentions of the A&R. However, if you want to send music to a label like Say What? Recordings that almost exclusively releases 130+ BPM peak techno, then it's probably not wise to send them your leftfield ambient track.
In Conclusion
Labels are a tricky thing if you plan on releasing original music. If it's too similar to everything else, it will get ignored. If it's too different than everything else, it will get ignored. Even if you find a sweet spot in the middle of that, chances are it will get ignored too, since you don't have a relationship with the label. Therefore, it's best to cultivate relationships, and join a culture that will accept you for who you are. Remember, at one point, all genres were truly original. It just took a curator to have the the confidence in order to release it on the market. Maybe it's time for curators to have more confidence?
https://audioservices.studio/wp-content/uploads/2021/05/releasing-original-music-2-min-scaled.jpg
1152
2048
pheek
https://audioservices.studio/wp-content/uploads/2022/07/logo-menu.jpg
pheek
2021-05-20 17:22:53
2021-06-09 12:58:34
The Paradox Of Releasing Original Music