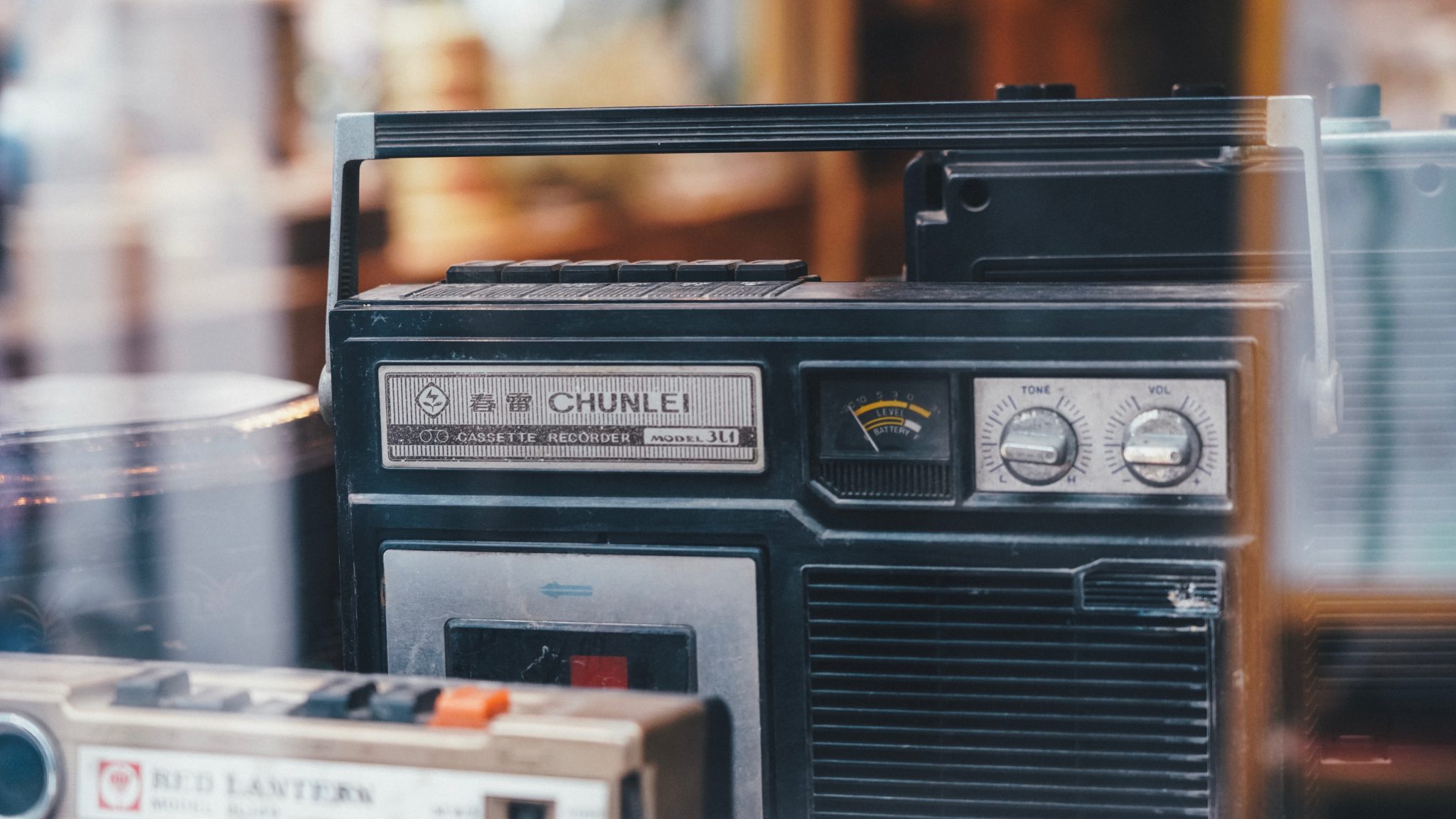 Does Your Mix Sound Too Clean? Unpolish It.
If you think about it, it's pretty astonishing to consider the number of tools that exists to make our music sound more professional. Since the 90s—when the DAW became more affordable and easily attainable for the bedroom producer—technology has been working to provide us with problem-solving tools to get rid of unwanted noises, issues, and other difficult tasks. We now face a point where there are so many tools out there, that when confronting a problem, it's not about how you'll solve it, but about which tool you'll pick. Some plugins will not only solve a particular problem, but will also go the extra mile and offer you solutions for things you didn't even know you needed.
The quantity and quality of modern tools out there have led myself, and others I've discussed this topic with, to a few observations regarding the current state of music. A lot of music now sounds "perfect" and polished to a point where it might be too clean. Just like effects in movies, deep learning, and photoshopped models—it feels like we're lacking a bit of human touch. On top of the tools, engineers (like me) are more and more common and affordable, which makes it easier for people to get the last details of their work wrapped up. For many, music sounding "too clean" is not an issue whatsoever, but for others—mainly those who are into lofi, experimental, and old-school sounding music—the digital cleanliness can feel like a bit much.
If you think about it, we even have AI-assisted mastering options out there, but mastering plugins are also available for your DAW (Elements by Izotope does an OK job), as well as interactive EQs or channels strips to help you with your mixing (Neutron, FabFilter Pro-Q3), and noise removers and audio restoration plugins (RX Suite by Izotope). We've been striving to sound as clean as possible, as perfect as a machine can sound, and with increased accessibility, technology gives us the possibility to really have things sound as perfect as we can dream of.
So where should you stop?
Monitoring
You can only sound as perfect as what you can hear. If your monitoring isn't perfect, you might not be able to achieve a perfect sounding mix. I know some people who intentionally will work with less-precise monitoring—it could be on earbuds/Airpods (not the Pro version), laptop speakers, cheap headphones, or simple computer speakers. Engineers usually test their final mix on lower-grade systems to make sure it will translate well in non-ideal settings. Starting out mixing this way also works; if you make music on low or consumer-level monitoring, you'll be missing some feedback, which can actually turn out to be a good thing for your sound.
When producing on lower-grade speakers however, it also means you might not polish parts that actually need fixing. One of the frequency zones that always needs attention is the low-end—not paying proper attention to mixing it can be problematic in certain contexts, such as clubs. In other words, making bass-heavy music without validating the low-end is risky, because compared to other songs of the same genre that do sound "perfect", your mix might have huge differences, which could sound off. In my opinion, if you want an "unpolished" sound, you should still give the low-end proper attention if it's an important part of your song.
However, having self-imposed limitations, such as in your monitoring, is a good way to add a healthy dose of sloppiness to your mix.
Technical Understanding
The more you learn, the more you realize you really don't know much. It's perfectly fine not to know everything. Each song is a representation of where you are at the moment with your music production. I never try to accomplish a "masterpiece". The more time and energy I put into a song to make it sound "perfect", the more I realize I've sort of screwed up the main idea I had in the first place. Quickly-produced music is never perfect, but its spontaneity usually connects with people. I see people on Facebook amazed with music I'd consider technically boring from a production perspective, but the emotion these works capture strikes people more than the perfection of a mix.
Every time I search for something music-related, I learn something new. There are also some things I'm okay with not doing "the proper way". I don't think my music should be a showcase of my skills, but more of a reflection of the emotions I have in that moment.
I often see people over-using high-pass filters in their mixes, which makes their music feel thin or cold, or using EQs side-by-side that could introduce phasing issues…but does fixing these things actually matter? I've made some really raw music without any EQs at all (Tones of Void was recorded live without any polishing), which sounded really raw and was my most complimented work in the last 10 years of my productions.
Similarly, a lot of producers know very little music theory—how important is it? I've never gone to school for music and it's only recently that I started wanting to learn more about it. Clients often ask me questions like "is it okay if I do this?" To which I reply that there is no right or wrong. Following rules might actually lead you to sounding too generic, if you're technically-influenced.
The resurgence of tape in production and the rise of lofi love is great thing for music. People on Reverb are buying more and more old tape decks, four-tracks, and recording entire albums on them. One thing I love is the warmth it brings and the hiss as well (note: I get sad when clients ask me to remove any hiss). Some even have a shelving-EQ that can create a nice tone. Using an external mixer for your mixes can also create a very nice color, even on cheaper ones. Perhaps you shouldn't be looking for the best sounding piece of equipment to improve your sound!
References
If your usual references are music that is really clean-sounding, you'll be influenced to sound the same. I like that at the moment I see younger producers who are interested in uncompressed music, and like to have as much of a dynamic range as possible in their work; this is the opposite of the early 2000s when people thought loudness was the way to go—a trend that made a lot of beautiful music sound ugly as hell. Now some of the top producers have been passing their love for open dynamics on to the people who follow them, and that opens up a really large spectrum for exploring the subtle art of mixing.
When music is too clean and safe, it also becomes too sterile for many peoples' tastes. If your references are only the cleanest sounds possible, perhaps you should explore the world of dub techno, lofi, and strange experimental music on Bandcamp—you'll start to understand how music can exist in other ways.
SEE ALSO : How to balance a mix
https://audioservices.studio/wp-content/uploads/2020/01/cshong-NzquIHHsCAs-unsplash-scaled.jpg
1152
2048
pheek
https://audioservices.studio/wp-content/uploads/2022/07/logo-menu.jpg
pheek
2020-02-03 11:41:47
2020-02-24 12:02:15
Does Your Mix Sound Too Clean? Unpolish It.