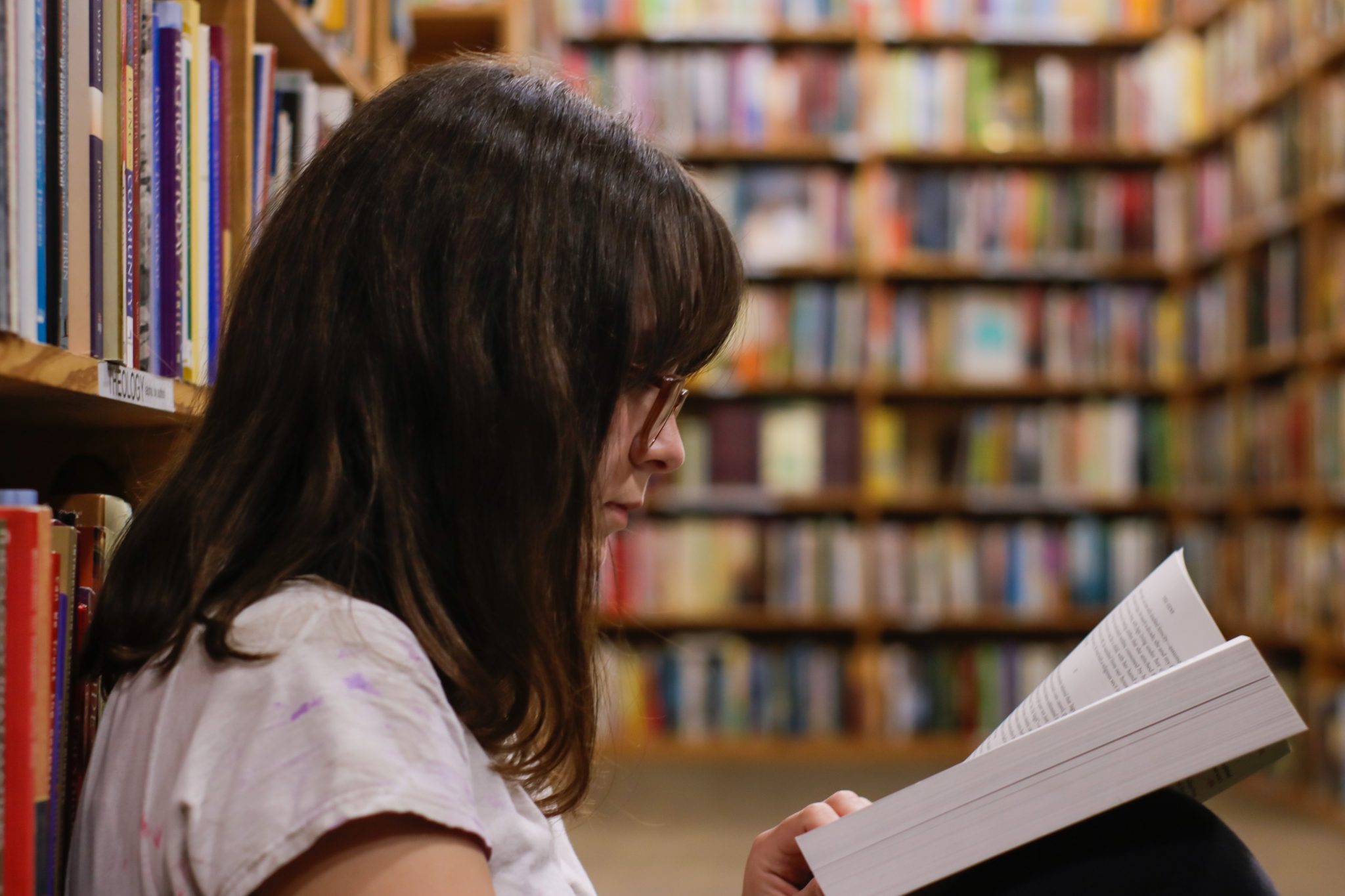 Are Music Schools Worth The Investment?
Whether or not music schools are worth the money might spur a heated debate—schools worldwide might not like what I'm about to say, but I think that this topic needs to be addressed. What's outlined in this post is based on my personal experience(s); I invite anyone who want to discuss this topic further, to contact me if necessary.
Music schools: an overview
Many people over the last few years have been asking me about my opinion regarding enrolling in music production schools. There are many production and engineering schools in the world, and a lot of them ask for a lot of money to attend. In Montreal, we have Musitechnic (where I have previously taught mastering and production) and Recording Arts. Most major cities around the world have at least one engineering school and if not, people can still study electro-acoustics at Universities. University takes at least 3 years to get a degree; most private schools will condense the material over 1 year. During that time, the physics of sound will be studied, mixing, music production in DAWs, recording, and sometimes mastering. While each of these subject usually take years to really master, the introduction to each can be very useful as you'll learn the terms and logic of how these tasks work and what they are for.
If the teachers are good at explaining their topic(s) and have a solid background, there's nothing quite like being in the presence of someone with a great deal of experience, not only for the valuable information they provide, but also, the interpersonal context. Having a good teacher will pay off if you ask questions and are curious. While I don't teach at Musitechnic anymore, some of my past students are still in contact with me and ask me questions—I even hired some for internships. I've often been told by many students that they remembered more from hearing about their teacher's experience(s) than the class content or material.
One issue with audio teachers I hear about a lot is that many times, teachers might be stuck in a specific era or on a precise genre, which might be difficult for a student to relate to; there might be a culture clash or a generation gap between themselves and the teacher.
For instance, if a school has teachers who are from the rock scene, many people who are interested in electronic music or hip hop will have a really hard time connecting with them. Similarly, sometimes the teachers who make electronic music can even be from a totally different sphere as well, and mentalities and approaches can clash.
The advantages of attending a school or program
There are, however, many beneficial outcomes from attending a music school:
you'll get a solid foundation of the understanding of audio engineering, and get validation from experts.
you'll end up getting a certificate that is recognized in the industry.
you'll have access to resources, equipment and experienced teachers that you might not otherwise find.
The main issue I have with some music schools is how they sell "the dream", in most cases. The reality of the music industry is really harsh. For instance, a school might tell students that when they graduate, they can open a studio or work for one. While after graduating you might have some skills and experience that you didn't have before, nothing guarantees that people will come to you to have their music mixed. That said, getting your first client(s) will eventually bring in other clients and opportunities.
"What's the best way to get a full time job in the music industry or to become an engineer?" I'm often asked, and I'm very careful about how I answer this question. I described my thoughts on finding full-time work in the music industry in a previous post, but I'll share some points about this topic again here and how it relates to music schools:
Whatever anyone tells you or teaches you, even if you applied what they say to the finest level of detail, it's likely that things still won't work out the way you envision them. I know this sounds pessimistic, but the reality is that no path will provide the same results for anyone else in the music/audio world.
The industry is constantly changing and schools aren't always following fast enough. If you want to make things work, you need to make sure that you can teach yourself new skills, and fast—being self-sufficient is critical to "make it" out there.
Doing things and learning alone is as difficult as going to school, but will be less expensive. The thing a school will provide is a foundation of knowledge that is—without question—valuable. For instance, the physics of sound won't change in the future (unless one day we have some revolutionary finding that contradict the current model; this is not going to come in anytime soon).
Clients don't always care where you're from or what your background is, as long as they get results they like. Your reputation and portfolio might speak more for itself than saying you went to "School of X". Where schools or your background can be a deal-breaker though, is if you apply to specific industries, such as video game companies, and maybe you already have some experience with the software they use—companies will see that as a bonus. But I know sound designers for some of those companies who've told me that your portfolio of work matters more. For instance, one friend told me that they really like when a candidate takes a video and then completely re-makes the audio and sound design for it; this is more important than even understanding specific software which can always be learned at a later time.
The most important thing is to make music, daily, and to record ideas, on a regular basis. Finishing songs that are quality (see my previous post about getting signed to labels) and having them exposed through releases with labels, by posting them on Youtube channels, self-releasing on Bandcamp, or filling up your profile on Soundcloud can all be critical to reaching potential clients. One of the main reasons I am able to work as an audio engineer and have my own clients is mostly due to the reputation as a musician I built a while ago. I often get emails of people who say they love my music and that was one of the main reasons they want their music to be worked by me specifically. Not many schools really teach the process of developing aesthetics (i.e. "your sound") or the releasing process. While some do, both of those topics also change quickly, and you need to adapt. I've been feeling like every 6 months something changes significantly, but knowing some basics of how to release music certainly helps.
Would I tell someone not to attend a music school?
Certainly not. Some people do well in a school environment, and similarly, some people don't do well at all on their own. So knowing where you fit most is certainly valuable in your own decision-making about schools. Perhaps a bit of both worlds would be beneficial.
Will a school get you a job in the audio world?
Absolutely not—this is a myth that I feel we need to address. It's not okay to tell this to students or to market schools this way; it would be as absurd as saying that everyone who graduates from acting schools will find roles in movies and make a living from acting.
What are the alternatives to music schools?
If you don't think music school is for you—because you don't have the budget for it, or you're concerned about the job market after, or even because you're not someone who can handle class—there are still other options for you:
Take online classes. This is a no-brainer because there are a huge number of online classes, courses, and schools online, and you can even look for an international school. You can also work on classes during a time that fits into your schedule. This means you can invest some of your time off from work into it. Slate Digital has some nice online classes, as well as ADSR.
Become a YouTube fiend. YouTube has a lot of great content if you're good at finding what you need. You can create a personal playlist of videos that address either a technique or a topic that is useful. There are also videos where you see people actually working, and they're usually insightful.
Get a mentor. People like myself or others in the industry are usually happy to take students under their wing. While you can find most information online, one advantage of having a mentor is to speed up the search for precise information. How can you learn a precise technique for a problem if you don't even know what it is? Well, someone with experience can teach you the vocabulary, teach you how to spot a specific sound, and teach you how to find information about it. "How do they make that sound?", I sometimes hear, as some stuff feels magical to students until I explain that it's a specific plugin. In my coaching group, we even have a pinned topic where we talk about certain sounds and how they're made.
I hope this helps you make your own judgments about music schools!
SEE ALSO : On Going DAWless
https://audioservices.studio/wp-content/uploads/2019/07/eliott-reyna-kcT-7cirBEw-unsplash.jpg
1365
2048
pheek
https://audioservices.studio/wp-content/uploads/2022/07/logo-menu.jpg
pheek
2019-07-30 12:10:34
2019-08-06 13:16:14
Are Music Schools Worth The Investment?