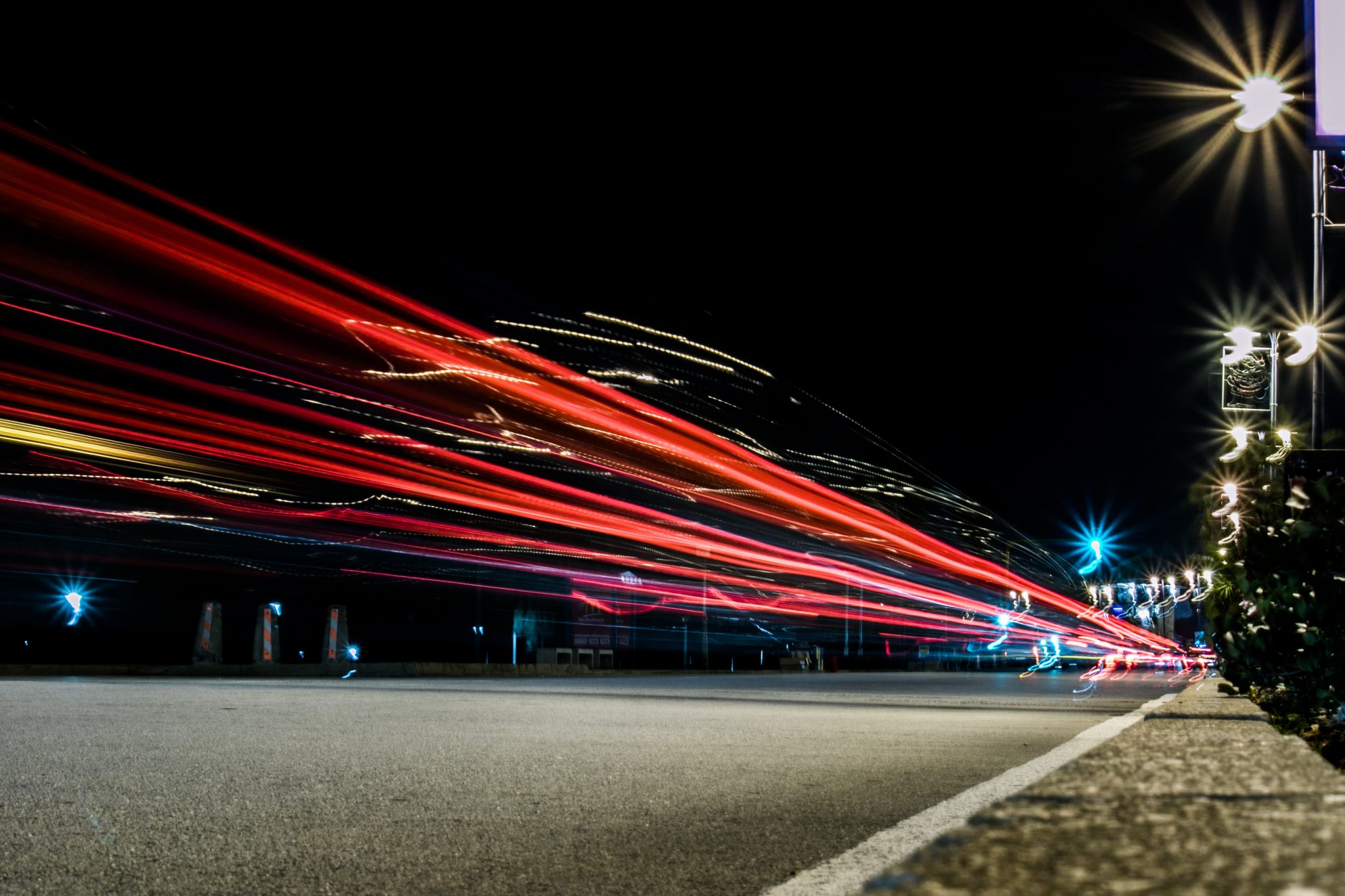 Make Music Faster: Self-Imposed Limitations for Expanding Creativity
"I think we need to go backward now", is what I said to a friend who was asking what was ahead for the year—referring to a view I had years back about recognizing when it's time to go with the flow, and when it's time to reverse or deflect it to move in another direction. I was thinking back to the mp3 revolution of 2001; geeks downloaded all the music they wanted thanks to Napster or other software. There was a continuous debate about music being copied and shared. Back then, it was mostly pop and commercial music taking the biggest hit from file-sharing. In underground culture, Netlabels became a mysterious movement, sharing music for free. Now free music is common, but back then it was really seen as a nonsense approach to a label, "backward thinking" even, and often talked down and ridiculed.
Back then, Dennis De Santis (who now works for Ableton) and I were approached to be part of a compilation for a German Netlabel called Thinner (which eventually became fairly well-known netlabel). Why did I do it? There were two main contributing factors:
I wasn't putting releases out at that time, and I was a yes-man to whatever would come my way.
There was a huge new audience flow of people who wanted music for free…so why not just give it to them?
I decided to go with the flow. In doing this, you get pushed in a direction and accept that you might not control where you'll end up. In my case, I'd say it only led me to great things—meeting people, getting gigs, and a lot of attention.
It was no surprise that when I started my own label, Archipel, in 2004, I kicked it off as a netlabel as well. But in 2006, I decided to go against the flow and do what many didn't really approve of, which was sell music on Beatport. It was the beginning of digital music sales and many people thought it wouldn't work, but it did really well.
My point is, there are times when it makes sense to keep going in a certain direction, and there are other times when changing directions is more sensible. Keeping this in mind, being flexible is something that can applied to many spheres, such as your music aesthetic, or even a song itself.
As I've mentioned, I recently joined Weeklybeats—a challenge to create one song per week, for the entire year, and I've experienced a great feeling of freedom. Normally, I impose a very rigorous workflow on myself when I make music, and often it can take me months to finish a song. Switching up my approach to a faster pace forced me to think less. Yes, there's a risk of reduced quality with increased speed, but at the same time, with the experience I've gained over time, I know I can at least make sure that the production is solid.
I also realized that my number one distraction is that I'm constantly bombarded with new music tools promising tons of new features and spend a hell of a lot time going through them and waiting for a sale to buy them, but never really pushing the stuff I already own to its maximum potential. With this weekly challenge in mind, now that I have self-imposed limitations, I feel like I've exprienced a huge breakthrough.
Time
Deadlines make you creative and productive. A friend who is a father of two told me recently that he realized that he was creating his best ideas in moments where he'd squeeze a quick session of music, knowing that he'd be limited to maybe 10 minutes. So, let's say he had to go to the grocery store; while people were getting ready, he'd open Ableton and would test a new macro he made, or would try to make temporary arrangements. The time-constraint made him more efficient than when he'd have a full evening to himself to make music, which often led to nothing interesting.
My theory is that with too much time, you can spoil what you make. This is why I think 5 hours of studio time spent on one song is not the best idea—a thought I have proven to be correct for myself while taking part in this weekly challenge. Now, I take a few hours to create an idea, save it, and later will expand it—the next day I add a layer, and so on. I'm limited in time and I do multiple things at once, but I'll squeeze in 20 minutes here, 40 minutes there, then 10 minutes before going to bed.
Try this fun Max patch that will time your work and give you an idea of how much time you've spent on things.
Tip: Give yourself a due-date for wrapping up a song and accepting that it is what it is, once you hit it. It's more important to move on than to try to reach some illusory perfection. Use your agenda alarm as a reminder.
I decide the length of my song before trying to speed things up. This is a tip discussed many times in the blog but I will insist that doing this is a strong limitation that clarifies a lot of things.
Tools
If you're a reader of this blog, you'll remember that for one song I encourage you to focus on one main idea supported by two minor ideas. It's really easy to get lost trying to find an idea to start with. My take is to try to use what comes out fast.
Synths: Know what you have—cycle through synths that came with your DAW, and some that didn't. I encourage people to get at least one synth that is an analog emulation of a classic model (Arturia does a great job at these) and another that is focused on a wide range of sound design options (I'm a big fan of Rob Papen and encourage you to test his products).
Samplers: Honestly, Ableton Live's Sampler does the job for me. There are a few more alternatives out there but in the end, they all do a similar job except some have more bells and whistles. I always come back to the stock sampler because it's simple and extremely versatile.
Once you have decided if you'll generate a sound or use a sample, it's time to play with it. Mapping a MIDI controller is very useful for playing different notes. Sometimes I see people in front of their keyboard and they are not sure what to do. This might sound obvious but when jamming, I test:
different pitches by playing higher and lower notes.
harder or softer hits to see how the velocity influences things.
listening to the sound a different volume. Sometimes a sound at very low volume is much more interesting than loud.
alternating between short and long notes. Depending on your preset, it can play differently.
playing fast and slow notes to see how they feel.
Keep in mind that you can make a song out of any sound if you how to use it. The reason why we discard sounds is because we're after something else. We're not paying attention to the sound and its potential. Limiting yourself of only one tool per song eliminates a lot of exploration time. It also forces you to do something with what you have.
Same goes for reverb, compression and EQ. I'll only use one or two, max. When I'm in mix mode, I usually explore different compressors.
Composition
If you use a modular, or hardware, you have your gear in front of you and you'll just start working with what you have. This limitation forces you to be creative. But on a computer, you'll have many ways to make music.
Templates. To speed up my work, I created a main template that I use to create macros and techniques, while recording everything. I mostly jam and will not spend too much time going into detail—raw on purpose. When I have something potentially interesting, I make a channel called "ideas" and put my clips in it. Later, when I start working on a song, from the left side browser, I can open the template and import the "ideas" channel in my new song to select from it. Have multiple templates that you import your sounds to, and in that other template, create sound modifiers. For instance, I have a dub template filled with tons of reverb modulators and delays. I can drop anything through it and something dubby will emerge.
Jam. I try to invite people to jam their song as much as possible. Whenever I have a loop as a main idea, I'll automatically start recording and will mute it, play it, change volume and try different combinations. This lets me explore ideas I couldn't discover if I just mouse-edit the clips in arrangements.
Sound
For the longest time, we wanted to have access to as many samples as possible, but now that we have them, we're completely lost. Try to decide which snare or clap you want. Swapping out a sound isn't super easy but I found this amazing step sequencer that fixed this problem. It's made by XLN and it's called XO.
If you want to make music quickly, you need to find your favourite sounds and create drum kits. Import them whenever you start a new song. Back in the day you'd have a 909 or a 808, and that would be your drum kit, end of story. So create a good main kit, then add a few different ones, and that's it.
And for crying out loud, stop thinking that you need to do everything from scratch, all the time! Yes, it's cool, but it slows you down a lot.
I mentioned that I'd "go backwards" this year. What I meant by that is that all my habits have to be upgraded or changed. Habits keep me safe and comfortable, while feeling uneasy forces me to be creative and think outside-the-box. Join me in this approach; I'm sure there's magic waiting for you too!
SEE ALSO : Reverb Tips to Boost Your Creativity
https://audioservices.studio/wp-content/uploads/2020/01/jean-gerber-vkCyrRJsHss-unsplash-scaled.jpg
1365
2048
pheek
https://audioservices.studio/wp-content/uploads/2022/07/logo-menu.jpg
pheek
2020-01-20 14:32:57
2020-02-24 12:00:10
Make Music Faster: Self-Imposed Limitations for Expanding Creativity