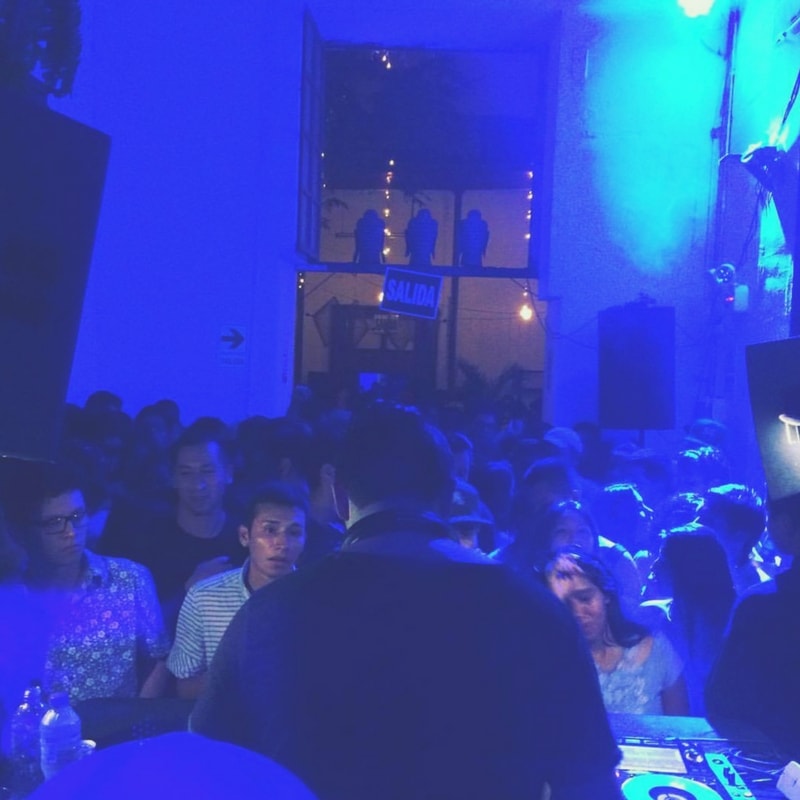 Conversations with Clients: Kike Mayor
In Conversations with Clients, we bring you an honest and unfiltered look at Pheek's services, straight from the mouths of those who know — and want you to know too! For this third piece in our series, I spoke with Kike Mayor, a Peruvian techno producer based in New York. 
◊      ◊      ◊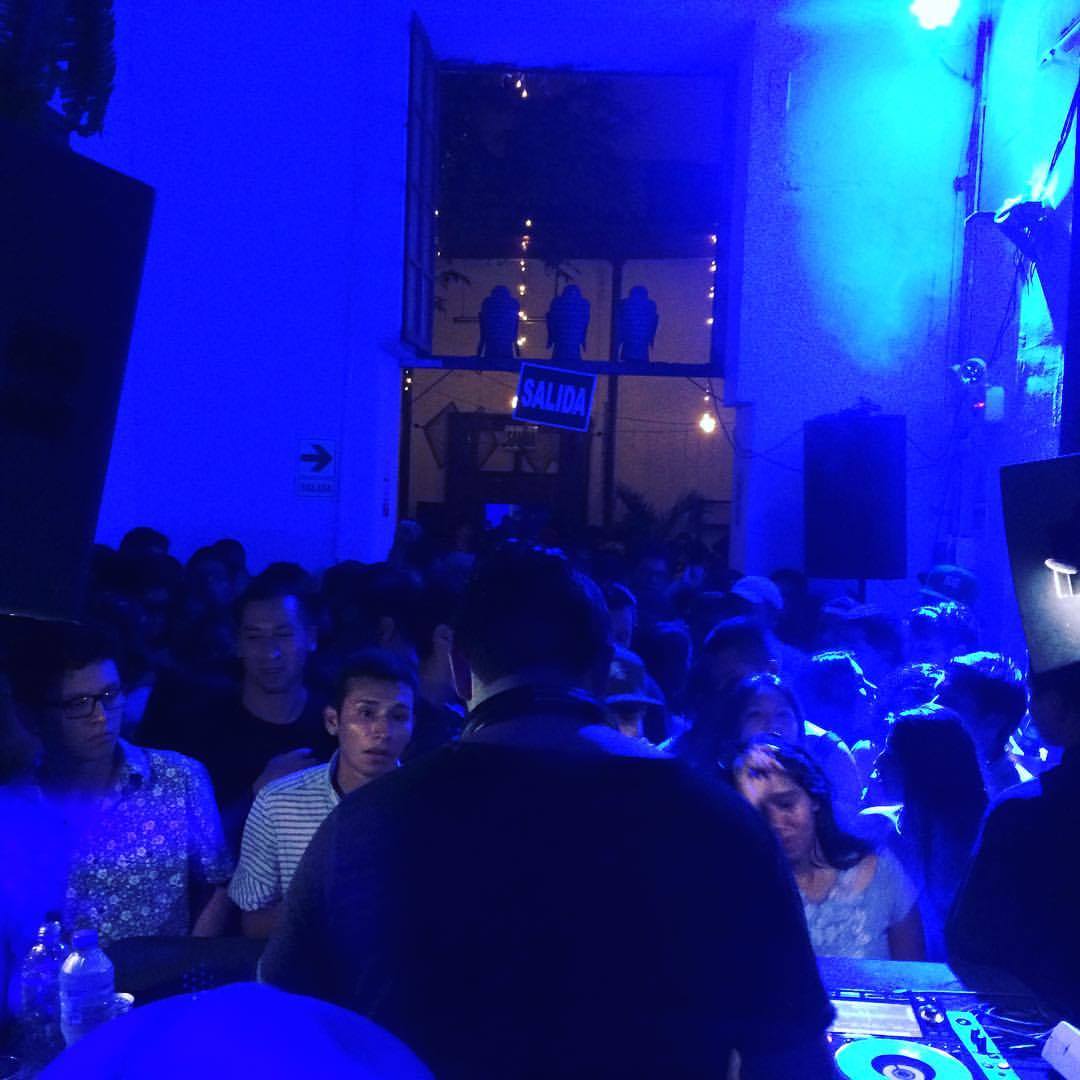 Why don't you tell me a bit about yourself and your experience as a producer?
Well I started DJing back in the year 2000. I started collecting my first records at the end of the 90s, it was during my last years in high school. And then right after, I started playing records, and playing local parties in my hometown in Peru. Shortly after that I found myself playing at these big parties, and I was the warm-up DJ for every single act that came out of the country. Then I started making music around the year 2005, and from then I just kept doing it and made a lifestyle out of it.
You've been producing for a long time now then, just over 10 years.
Yes, 10 to 12 years. My first record came out in 2007, so 10 years in the market anyway.
And throughout this time, have you mostly mixed your own music? What's your experience with sound engineering in particular?
It's not much. I've pretty much been doing my own mixdowns based on my ear training, and it took me a while to realize how important [the mixdown] is. Last year I found Pheek, and he explained to me how a mixdown can really make a difference on the final product. It's just amazing. And it's not that he… like, he does nothing to a track that is already produced, he just, how to say it… he puts every single part of a track in its own space. Do you know what I mean? And from that, the tracks sound clean. And like, I never had any complaints about it [before], but I just feel that he improves the final product. Pheek is an amazing sound engineer. He's my sound engineer!
Until now then, you've basically just been doing your best on your own?
Yeah, I was trying to do my best, but I think that having sound engineer knowledge is very important, you know? And I don't have that. I was always making music and loving my tracks. I don't think there was ever a problem. But I also think it's a matter of my own practice as an artist, as a producer, that I always want my stuff to sound better and better and better.
So what inspired you to seek his help, did you just discover his services through his Facebook page?
So I got signed to a vinyl release with a label from Detroit.
Detroit Vinyl Room?
Yes, Detroit Vinyl Room. The owner got in touch with me and said that Pheek was going to take care of the mastering and mixdown.
Isaac Prieto you mean [another client of Pheek's]?
Yeah, Isaac, yeah [haha]. And so it was really good for me, because – I'm going to be honest – I was trying to get in touch with Pheek before that. I started seeing him offering all these services, but I was always wondering, I mean, would that be alright, would that be good? I didn't know. Because there's also the fact that then you have to spend money, you know what I mean? When it comes to spending money on your music, it always has to be a really well thought-out decision. And then Isaac offered to do this for me, and I was like okay, I want to try it for free for the first time, it doesn't hurt.
Then he introduced us and I sent the project to Pheek, and I loved the final result. I have the test pressing of the record here. It sounds amazing. So from then on, we started talking and talking and talking, and I'm really happy that we started working together, and now we're friends.
You sound very satisfied with having spent the money! So what was the difference exactly?
The difference was that everything sounded in its place. Like when I see the spectrum of the track, I feel that the spectrum has layers, you know? There are some sounds that go in the back, and some sounds that come in the front, and in the middle. So the tracks stop sounding flat. I don't know if that's something for advanced ears, but I got to a point in my life when I realized that that's what I want. I really found that with Pheek, and I'm very very happy about it. I love making music so much, and I love my music so much, and I want to spend the money to do that. It's a great service.
Just to hear how my track sounds after Pheek does the mixdown is inspiration for me. I love how every time I send him projects now, he takes less time every time. And that means to me that the previous mixdown I made is improving. It's just some specific things that maybe a regular ear wouldn't feel, but I feel it, and sometimes it bothers me.
Would you say then that having Pheek do your mixdowns is helping you develop your own ear and skills at mixing too?
Exactly. 100 percent. I think that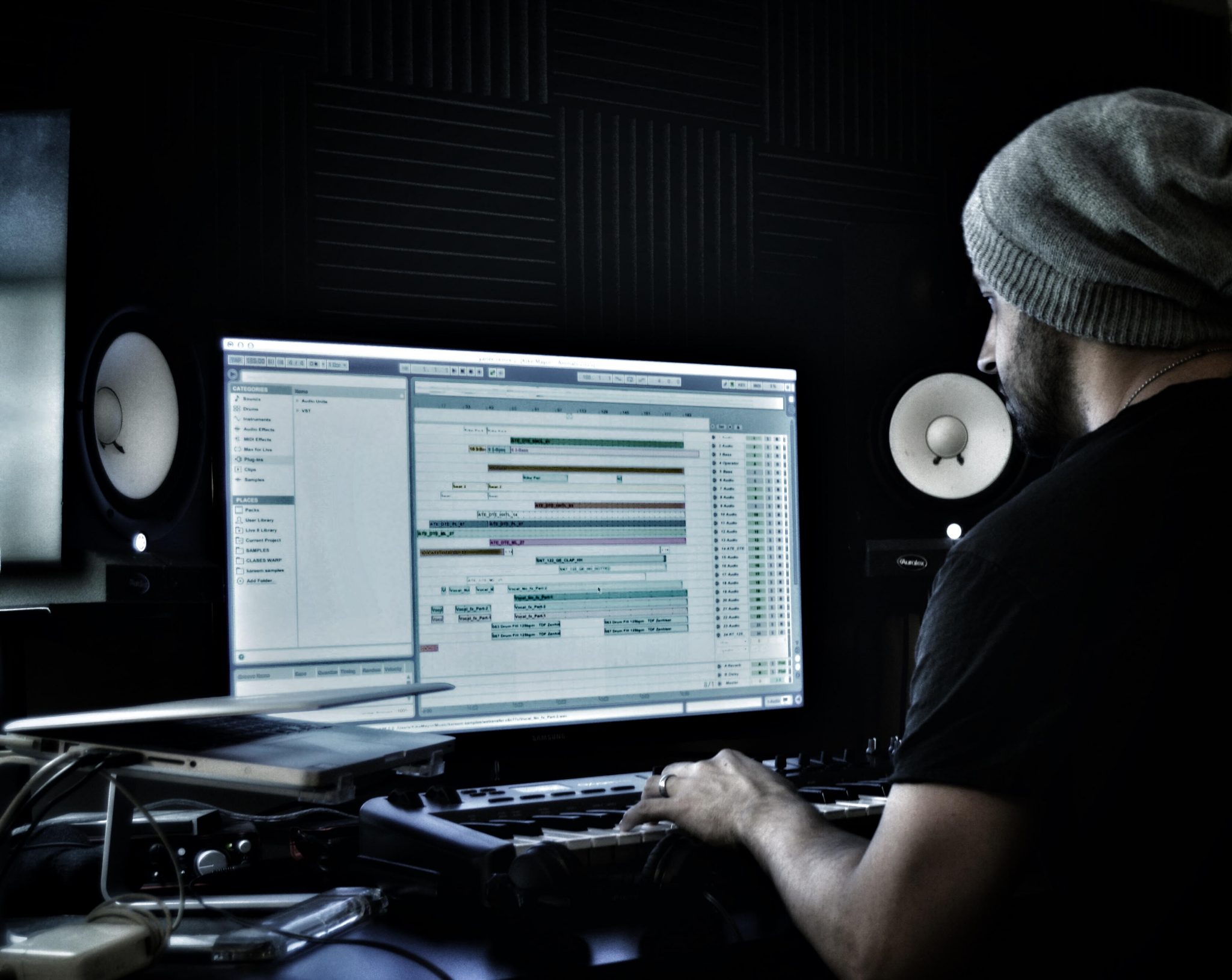 as an artist you have to have the inspiration of working with somebody that is a big name – and as I told Pheek, I've been following his music way, way before I knew him. Something that I was always highlighting was that thing I told you about with the layers in the music — I was like, how does this guy make his music sound like this?
So when you get the mixdown back, is the track finished, or do you work on it more?
I listen to it, and I pretty much just copy/paste the link and send it to the label. I trust it 100 percent. It sounds awesome. There's no difference when I mix my tracks with tracks from other artists, with the volume or anything – and I definitely mix my music with music that is awesome, amaaazing – and when I'm playing live, I feel no difference, which is great. That makes me really happy.
How beneficial was it to have a second set of ears on your music? Because usually, when you mix your own music, you're listening to your own track a million times, right?
Oh, well, I would say there's a difference with having someone else, and then having Pheek, you know? Just the fact that I respected him so much from before. I mean him being the one now that listens to my music… It's great, man.
Have you taken anything from the experience that has impacted your production in a more lasting way?
Umm… well basically, the music that I'm making now… I mean I just listen to it and I really love it. I find myself very, very focused right now on producing music that will be, like, timeless.
So it's really inspired more confidence in your own abilities.
Yeah, exactly, yeah, 100 percent. Because, I mean, it's been 10 years that I've been producing. I started producing progressive house, and then I produced tribal house, and then I produced tech house, and then I produced deep house. And now it's all about the evolution. I feel like it's different for every artist, but for me it really took me a while to get to the point where I am now.
Do you know why it took you so long to find someone to do your mixdowns?
Well, I think it depended on my environment, you know? When I was in South America, everything was different. Music was different, the crowds were different, my needs as an artist were way different. Since I moved to New York everything changed, and I started trying to develop a new sound like 3 years ago, in 2013. I've been constantly trying to improve and improve since then, and I have changed too. I'm producing music now that is way different from the music I was producing back in 2013, like quality-wise. And now with Pheek, everything is going great.
I'm assuming you have a lot of other friends who produce music too?
Yeah, yeah.
And do they usually do their own mixing too?
Yeah, I guess it's normal for people that… maybe they don't want to, maybe they don't trust. They might think that a sound engineer that does a mixdown for them, if it's not in person, in the studio, that maybe they would change the song, that they'd regret it. For me it was really easy to trust, because it's Pheek. 100 percent. I'm planning a trip in February to Montreal, so I want to get down to the studio.
And before Isaac had spoken to you about Pheek's services, did you have some of these same fears?
Yeah, with my own music, you know… like, I would never give my music or a project to anybody. But I knew Pheek, I'd heard all of his music, and I knew who I was dealing with.
I am very, very happy with his services man.
That shines through!
Awesome [haha]. And also I like the fact that Pheek is helping me. He is always pushing me, and giving me advice.
So you get more than just his mixdown services you mean.
Yeah, I would say that he's my friend. He really supports me a lot. A lot. Like he always tells me that he loves to work on my projects because they're fun, and he loves the music I make, which means a lot to me. I'm always like, "Aw, dude, stop!"
– Check out Kike Mayor on Soundcloud.
https://audioservices.studio/wp-content/uploads/2017/01/kike-min.jpg
800
800
Shawn
https://audioservices.studio/wp-content/uploads/2022/07/logo-menu.jpg
Shawn
2017-01-26 09:19:11
2017-04-11 21:02:28
Conversations with Clients: Kike Mayor