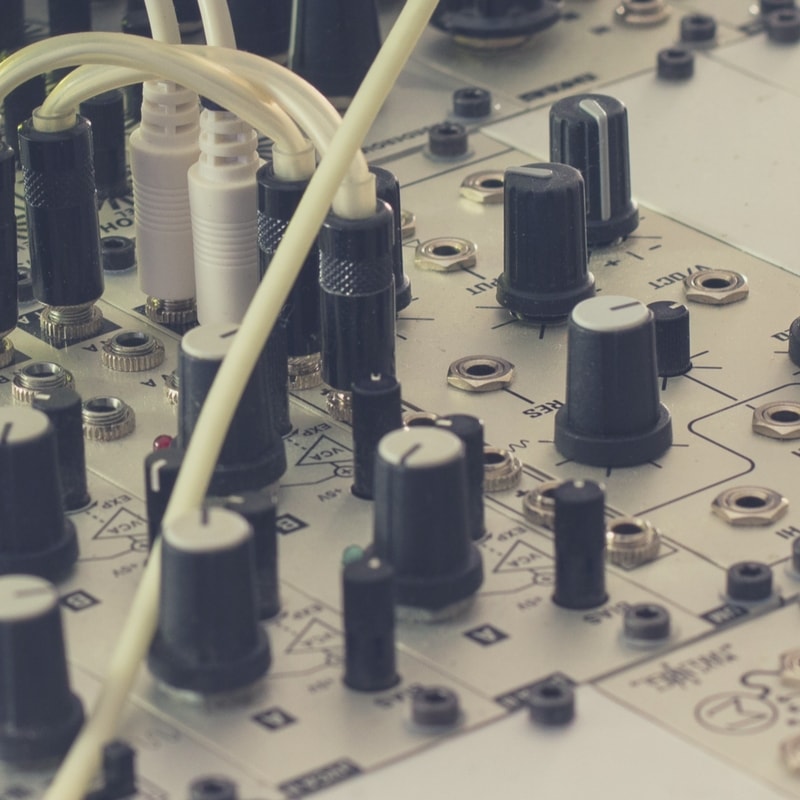 It was suggested to me to write about experimental music. The topic is extremely broad, and even when limited to electronic music production it could make for the subject of an entire blog all by itself. After a long while spent thinking about how best to approach it, I realized that for many producers, it is something that is largely misunderstood. Let's try to clarify what we mean by experimental music, so you can see how useful it could be for your creative development.
First off, defining experimental music can be difficult, and it's often a matter of perspective. What's experimental for one person might seem fairly conventional for others. No surprises here. One way to understand it is "music made with the intention of centering its content around an experience (instead of trying to replicate an existing model or genre)."  An experimental approach is one that chases a bunch of "what ifs…", and that takes you out of your comfort zones to break free of your usual routine of sound making.
I saw a nice video with Deadmau5, who I'm not a fan of personally, though I respect him very much for what he has done. In it, he was explaining how his life is all about trying things just to see what will happen. A lot of producers seem to want results quickly, and will try to emulate recipes, use presets, or buy samples to get to where they want. The problem is that this lack of experimentation will only slow their artistic development and pursuit of a personal sound signature.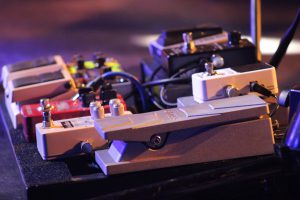 So is experimental music nothing but pure noise and nonsensical buzzes and beeps? Not necessarily. There doesn't have to be a lack of structure unless you decide that the structure is what you're experimenting with. Other areas you can experiment with include:
Sound design.
Mixing technique exploration.
Arrangement reorganization.
Unusual routing.
Unusual effect uses.
The most rewarding part about experimental music is how you'll end up somewhere you never thought you would go. Along the way, you'll learn something new and provide the listener with a fresh experience. Trying to sound like nothing else can become one of the key motivations, but the intention itself is what matters most.
One of the main reasons experimental music has received a lot of recognition in the last decade is that it's become an ever-growing nest for new ideas. Some of the now normal tricks found in commercial music initially sprouted from experimental grounds. At some point we completely forgot where it came from. Even electronic music itself grew out of a long journey of trials and errors that lasted nearly 50 years. I mean, back in the 80s, the hypnotic techno we're so used to today was considered very weird…
So with all that being said, let's talk about some pointers for how to start your very own experiments.
Create a new project with the sole intention of it being an experiment. I might have just heard you say "duh!", but having a firm intention before setting to work really focuses your mind on a specific task. Why bother stressing this? Because one of the most crucial parts of making experimental music is learning to let go of any expectations you had beforehand. It's one of those activities where the journey is more important than the destination. This is a tough one for music producers, because the usual goal is to arrive at the most polished song possible. Let's try to change our mentality for this exercise.
Decide your area of experimentation. Consult the list above or come up with your own personal focus. I find that listening to music that you don't really understand is a good source of inspiration. You can test the concept by replicating one sound in that song.
Record the tweaks as you work. This is something guys like Ricardo Villalobos do. He'll record 2 hours of himself tweaking the sounds. It will become pure chaos at some point, but he'll edit out the parts he likes the most. The great thing about Ableton Live is that it will also record your knob and fader movements, which can then be edited.
Give yourself a deadline. A good way to leave material in its raw form is to impose a deadline on yourself, and then just bounce the track and declare it done, with all its strengths and flaws. Accepting a track with its imperfections is a great way to move beyond what you initially thought of as a good result. If mistakes can inspire you for the following track, it can actually influence your listeners too!
Once you have a bunch of these experiences, they're also really cool to recycle into other tracks if you haven't released them or use the experiment to develop new sounds in new projects.
And please share your tracks with me. I always love seeing what readers come up with!
SEE ALSO : Creating Beauty Out of Ugly Sounds
https://audioservices.studio/wp-content/uploads/2016/11/exp-min.jpg
800
800
pheek
https://audioservices.studio/wp-content/uploads/2022/07/logo-menu.jpg
pheek
2016-11-17 11:00:12
2018-02-26 17:27:01
Experimental music