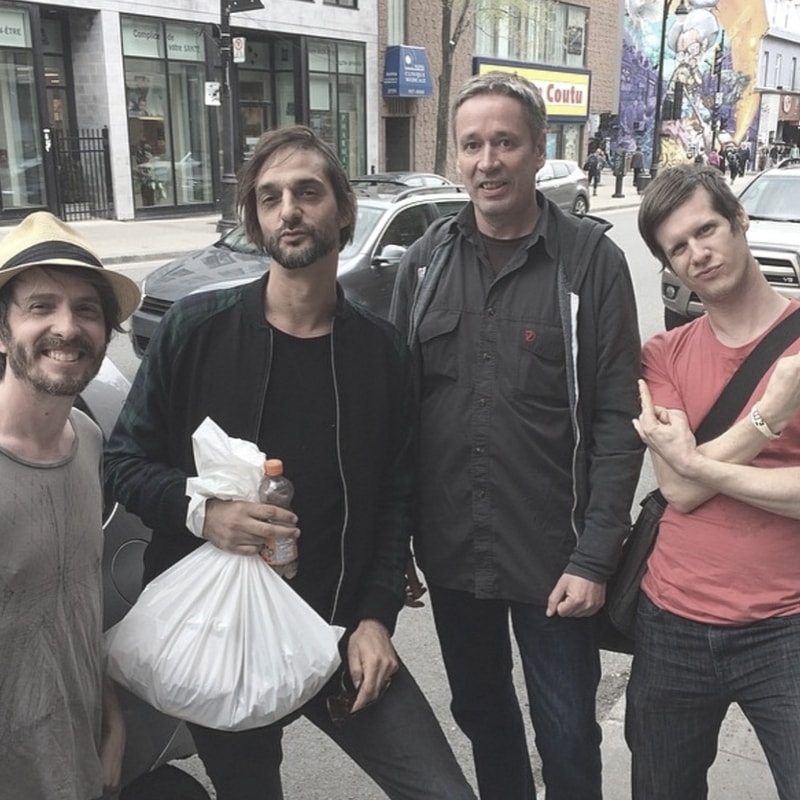 Wisdom From Experienced Producers
So you've decided to make music, bought the minimum to get going, and started to learn. But now you have this internal voice that keeps popping up, telling you that you'll soon need to look for a label to get signed. No matter what you do, that little voice just keeps coming back. One of the reasons you welcome it and listen to it is because it opens the door to the dream of a release.
Well, not so fast. Before making music seriously or getting signed comes a very important step, which is to spend time with established producers. We admire artists who make music we love, and we want to meet them to see how they are in real life.
Just by listening to their music, we often get the feeling of knowing and understanding them, and even of connecting with them on a deeper level than with close peers.
But above all, we can also learn a lot from them, no matter what stage of your career you're at.
So how do you approach an artist?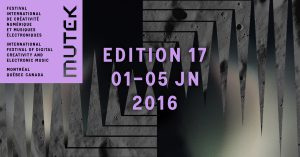 Volunteer for events or labels. This is a great way to encourage encounters. It's hard to be around tons of people, so by volunteering, you get to help your community, support something that's important to you, and meet experienced producers, all at once. Plus it's a lot of fun.
Befriend them. Artists love company in general, but are sometimes socially awkward. Being warm and friendly to someone really is a good starting point. I'm saying this because sometimes people approach artists in the most bizarre way, as if trying to impress them or something.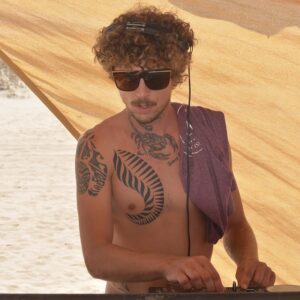 Avoid being starstruck. It's hard not to be impressed by someone you admire, but if you feel intimidated, try to focus on asking questions, and then enjoy the moment just listening. The important thing to realize is that some heroes you meet won't actually fit who you are (any more than when you meet random people), so it's nice to first see who you're dealing with.
It's not to brag, but for me, being involved at MUTEK was a great example of this. Aside from performing, I also got to drive artists around as a volunteer, which is how I made some really remarkable encounters. Some of the discussions we had were so interesting and enriching that they had a lasting influence on my career. Like I explained before, meeting Richie Hawtin was a very positive experience for me, and we got to talk a lot about career choices. But one of the most influential people I met was without a doubt Ricardo Villalobos.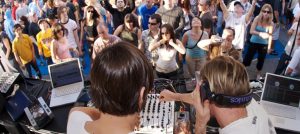 While I don't necessarily approve of his lifestyle, it always breaks my heart when I read some trashy comments about it, because hanging out with him gave me the privilege of discovering a truly unique and sensitive soul. The first time I met him was at MUTEK 2002, where I had the chance to drive him to his gig. I went to his hotel room to find him running around getting ready, clothes everywhere. Imagine this 6′ 6″ giant, a total goofball, chuckling like a kid as he tried to find all his cables and personal things. It was the first meeting of many to follow. Whenever he would see me, he would remember our hilarious time hanging out. One time I caught him on the street while he was shopping, and we spent an afternoon discussing life, music, careers, creativity, and the philosophies behind our common passion.
I'd like to share with you some of his thoughts that have stayed with me to this day. Often, I pass them on to others when I teach or coach.
"Music should be effortless." As in, you should aim to achieve a state of flow while performing or producing.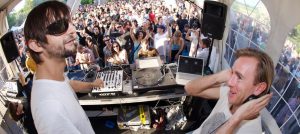 "Events are about being with friends, tracks are messages being exchanged." Rich has a very personal view about music, and for him, each track he plays has a story. Learn it before playing it.
"Be different, be personal, be bold and subtle, all at once."
"Take the time to listen. To music, to people, to situations." If you have ever seen him play in front of a crowd, it's quite something to see him read it and control it.
So before dealing with labels, try getting involved in the community and meeting people you love. And whether it's a Hawtin, a Villalobos, or just an experienced local you admire, you'll find a good dose of inspiration, knowledge, and wisdom — and if you're lucky, a new friend.
SEE ALSO:  Creating Timeless Music
https://audioservices.studio/wp-content/uploads/2016/05/ric-min.jpg
800
800
pheek
https://audioservices.studio/wp-content/uploads/2022/07/logo-menu.jpg
pheek
2016-05-29 21:42:27
2018-02-12 15:37:46
Wisdom From Experienced Producers