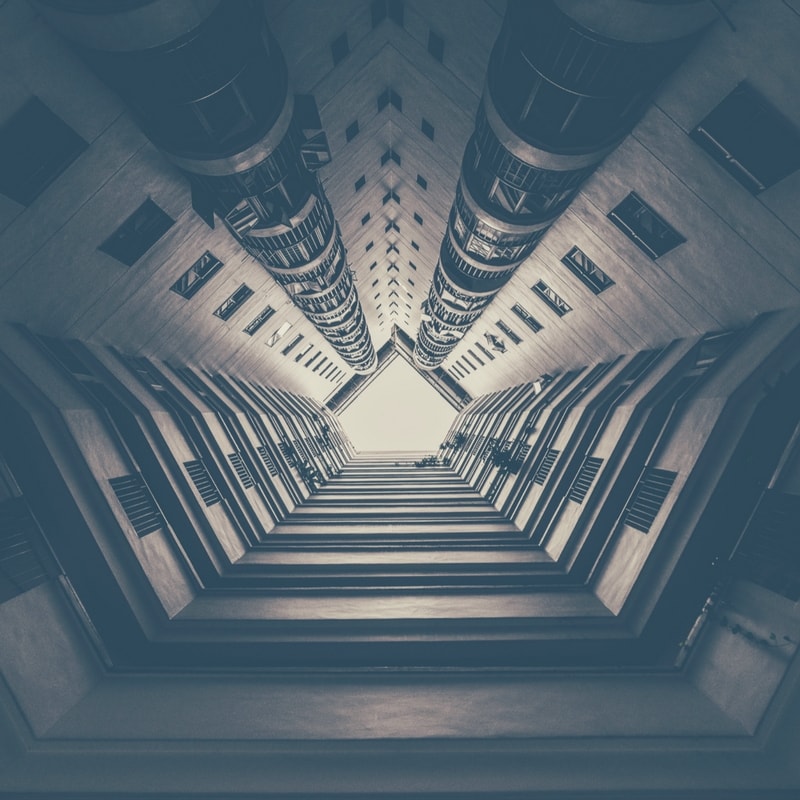 Background vs forefront to create dimension
Nearly every week I have a similar conversation with my clients. In good faith, and to save both my clients and myself time I'm writing this post to help answer the questions many producers keep wondering. The question of background vs. forefront to create dimension.
My clients often send me projects with a lot of sounds going on, which if you know me and my label well enough is something I'm a big fan of. That being said, there is a way to work with a song made up of lot's of sounds without things becoming a bit too much.
During the production of your song, how many times have you listened to it all the way through? Twenty, thirty times? More? As songwriters, we need to consider the listening perspective of our audience, who will likely never hear all the nuances and details that we do. Perhaps if they're big fans, they'll listen to our track ten times. With that number of listens, the impression you get from a very busy song is very similar to looking at a very busy picture – You'll discover different ideas on each view, but the whole image will be taken for what it is. What will sound like a mistake to you will likely be perceived otherwise by the casual listener.
When we use many different sounds together in an arrangement, it can be impossible to hear them all equally. As producers, we care for the work we've put into our sound design and often make the mistake (myself included) of trying to give every sound (big and small) the same amount of emphasis in hopes that nothing will be missed.
Even during active listening, both simple and complex music will often have subtle details we may not hear at first.
The important thing to understand is this – many sounds working together shape and create an experience. Some sounds only work when combined with others to form a unique layer, much stronger than the sum of it's parts.
Sound design is a complex science that often takes years to understand fully. For many producers that 'a-ha' moment comes with the understanding that many sounds aren't massive all by themselves, but rather a combination of several sounds carefully layered together.
For example, a punchy kick may have three layers (low, mids, hi-mids for transient shaping). A warm and full sounding pad may have harmonics created from a layer of richer oscillation in the hi-mids (using a square oscillator). This is the technical part of it but for someone not interested in sound design and is purely a listener, he/she will experience these sounds in an entirely different language, but he will get it though.
TRY: When listening to music, force yourself to identify layers in sounds.
With the concern that some sounds will not be heard equally at rest, we can start looking into how to create details with dimension and subtlety.
These details are as important as each of the featured sounds as they are needed to support the main element(s) of the song itself. Let's see how to approach this:
Decide what the core or backbone of your song is. If someone has to sing your song to someone else or attempt to explain what the song is about, what would that person say? In other words, the most memorable part of your song is the main idea. If you remove that, the song is not really there since most of the sounds are there to support that main idea.
In the percussion sounds, identify what are the main elements that support the groove and the main idea. Usually, there's the kick, a snare/clap, and a hat. Some tracks have multiple claps or additional  percussions here and there, but it's important to decide what the main percussion sounds are.
The other sounds will be EQed to create dimension. Only the use of EQ combined with volume changes will be enough here.
TRY: Next time you listen to a song, try to give attention to anything that is mixed low in the mix.
How to apply the distancing technique, on a very simple level, is to apply a low-pass filter/EQ on the sound. The more your filter up, the thinner the sound will feel and also the more pushed away it will sound. There's no right or wrong here, but you'll need to adjust the volume to your own taste and feel. I would suggest compressing your sounds to bring them together somewhat.
The other trick would be to use reverb but that one is something to use with great care. Depending on your reverb unit, this technique can introduce muddiness which the previous trick won't do. Like always experiment and find what you like in the process. You can also combine the EQ trick with the reverb use for better feel.
Let me know how it goes!
 SEE ALSO :  Dynamic Sound Layering and Design    
https://audioservices.studio/wp-content/uploads/2017/06/dimension-min.jpg
800
800
pheek
https://audioservices.studio/wp-content/uploads/2022/07/logo-menu.jpg
pheek
2017-06-04 10:33:39
2018-03-12 19:04:38
Background vs forefront to create dimension