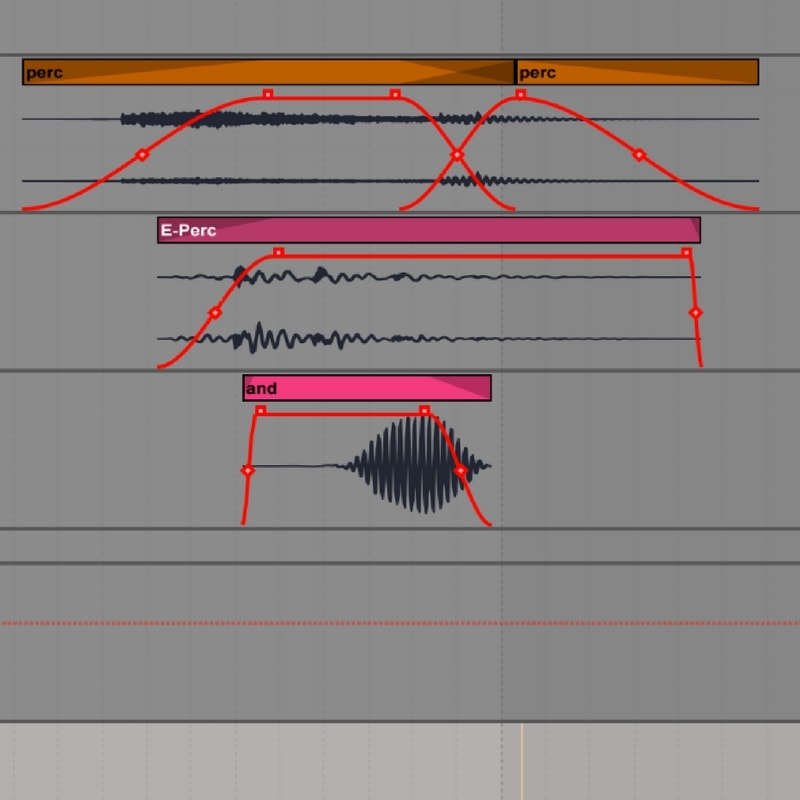 Dynamic Sound Layering and Design
Sound layering can be a very complex or very simple technique in music creation and production depending on your goals. In a past post, I gave some really basic sound design tips; I have a lot of readers who are just starting out with mixing and producing, so it made sense to start with something less intense. This second post about sound design, however, will focus on something a little bit more advanced but still very simple: sound layering. It's actually surprising to me to see so many people who ignore techniques that allow them to get the most out of layering, so I thought I'd write about it.
First off, I would like to discuss Ableton's groups. Many people use them as the equivalent of busses, where all the grouped sounds will all be treated in a specific ways and yes, that approach works really well indeed. However, I prefer using a solo channel as a bus instead and use groups for sound design or classification. A good example is for kicks or claps, which are usually a combination of up to 3 different samples or sound sources (ex. 2 samples, 1 synth, etc.). Basically, since each sound is a collection of multiple samples, then I could say that they will work best as a group.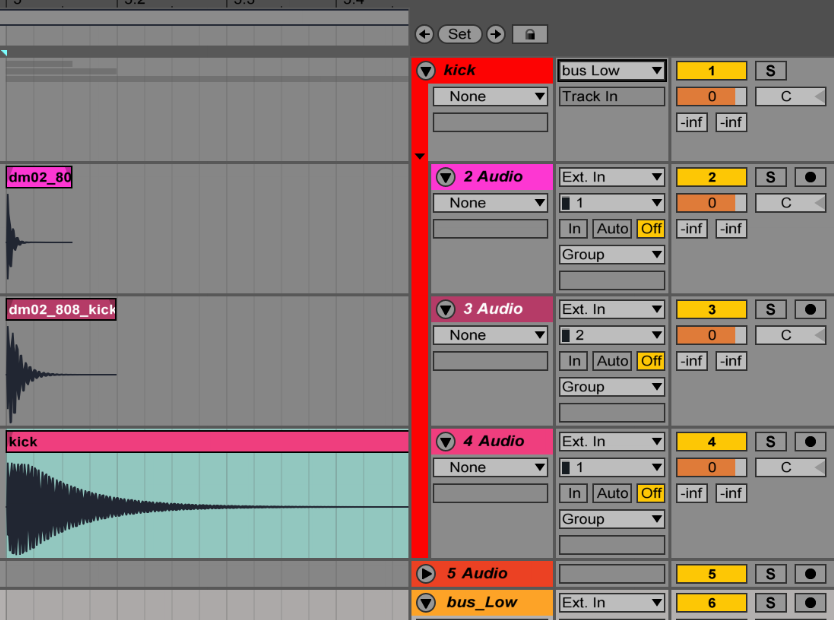 Visually it looks better and is easier to manage, and additionally you can also put effects on the group to glue all the sounds together – generally you'll need a compressor and one or two EQs for a relatively uniform group. Once I've done that, I usually like to have an additional bus for all sounds (eg. groups) that will glue everything else together.
A second point to keep in mind, is that there's always multiple ways to do sound design. Keep in mind that what I show you here is simply how I do it but there are other people who use different techniques; I try to keep it simple. Two methods Ableton will describe here that I like are the arranger and the drum rack.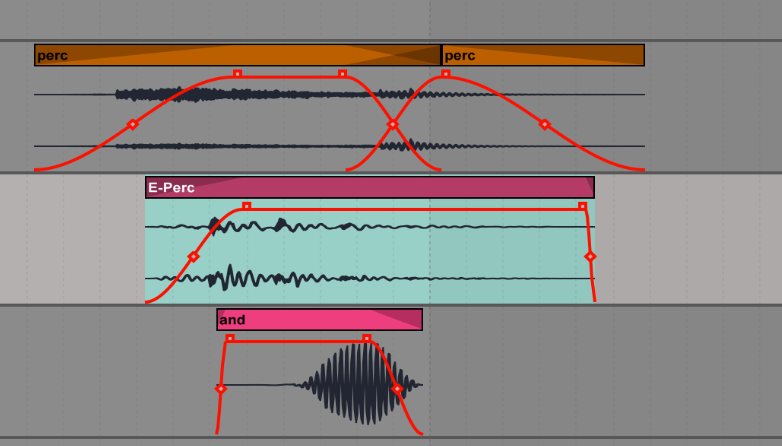 If you work in the arranger, you drop sounds in the channel and it's an easy way to see the layers. I like turning off the grid to do this so it feels a bit more natural.
You can adjust the volume for each layer and tweak the EQ to get part of the spectrum of one sound, and the complementary part of another.
You can do the same with the attack and release; there are so many options. I really recommend using the faders too for more control. So basically, volume, EQ are your best friends here. Brainworx has an amazing filter I recommend, it's super solid for sound design.
If you prefer, you could also mainly use the Drum Rack to do the same thing. Load up the same samples in the pads of the tool and then sequence them by MIDI instead of putting them in the arranger. Some people dislike working this way because they can't easily see the frequency shape of the audio file. But the advantage of this approach is that you get to have access to more options to manipulate your sounds, like the extra controls in Ableton's Sampler window.

What I think is best in the end is to combine both the sound arrangement layering, with the an extra channel of Sampler use so you can work on constant movements. The main thing you want from your sound design, is a feeling of liveliness and emotion. The sampler has LFOs you can assign to filters, panning, or volume, which is a subtle touch that creates a nice layer of movement and liveliness. In the same way, I'd even add a synth of your choice to give richness to the sound with oscillators working to reinforce the fundamentals with a discrete tone; more complex sound layering.
Finally, on the group of the sound itself, I would add nothing but an EQ and compressor to "glue" everything together, but you could also use reverb to broaden your stereo image. These techniques should help you improve your sound design skills!
SEE ALSO : Sound design: create the sounds you imagine inside your head 
https://audioservices.studio/wp-content/uploads/2017/12/sounddesign1-min.jpg
800
800
pheek
https://audioservices.studio/wp-content/uploads/2022/07/logo-menu.jpg
pheek
2017-12-07 12:24:56
2018-03-13 19:00:47
Dynamic Sound Layering and Design