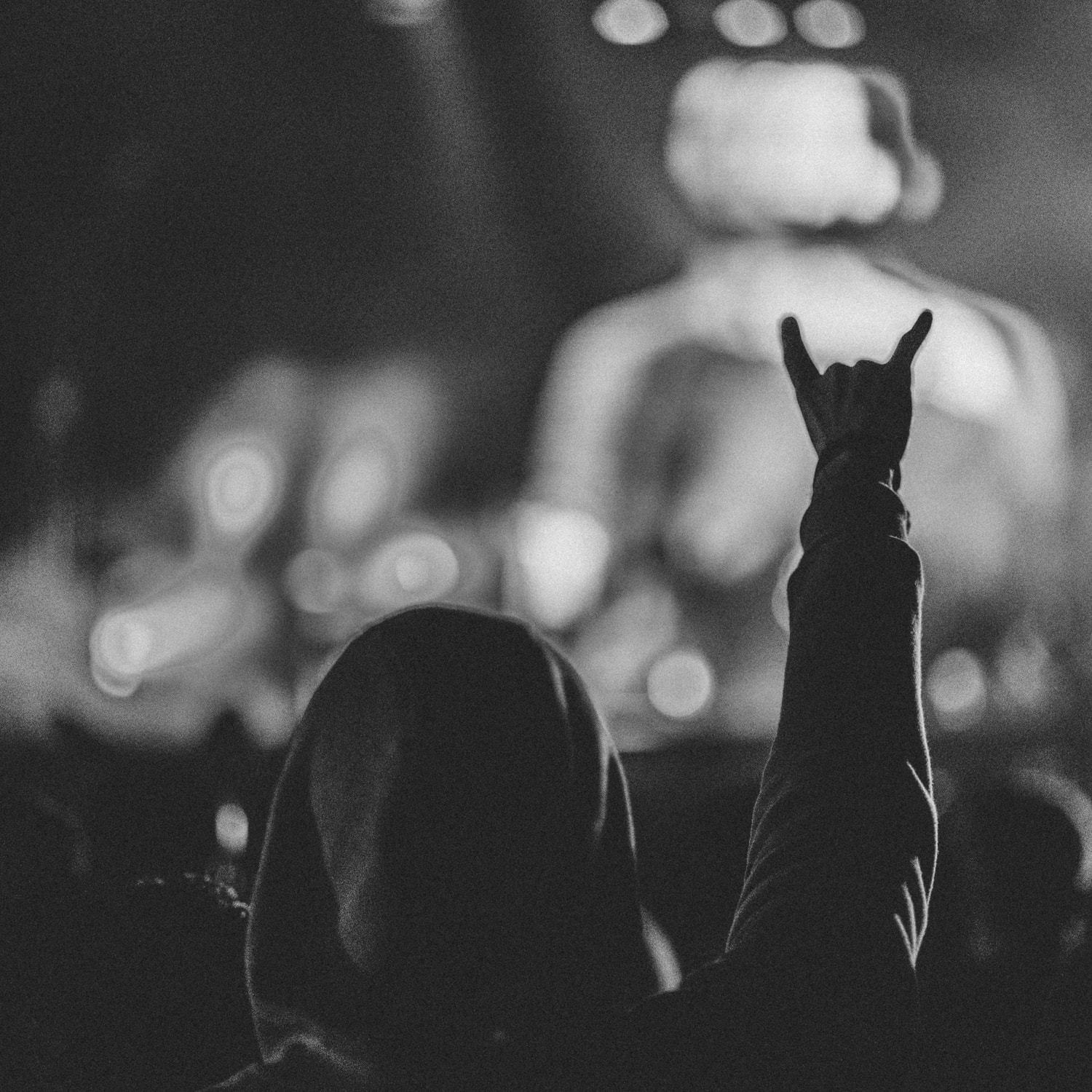 Playing Electronic Music Live (Part 6, final)
I recently played a live set at StereoBar in Montreal for the launch of my album Returning Home and it was very interesting to create a live set from scratch, following the advice of this series I've written over the past few months about playing electronic music live. I'd like to share with you a bit about how it went, as well as some personal notes I took for future performances.
Notes about preparation of my set
Returning Home has many tracks; I wasn't sure how I'd approach them in a live context considering they are all pretty intricate, full of details, and pretty much impossible to execute as the recorded version(s). I decided to go through all the songs and export the stems for each group of sounds – plus making sure the kick and bass would be isolated – so I could control how they would come and go in the set.
Exporting stems took me a while. I had also exported stems from certain songs that weren't included in the album but that I wanted to play. I had a good 17 tracks ready, with about 8 channels exported per track. I imported everything into my new live set, and added everything in the right columns and with the colors I needed. I also started chopping the stems into sections so I could trigger some parts spontaneously.
After a few days of geeking out, I started playing the tracks to see how the flow felt and to see if the transitions were going well. I played with effects; trying to spice up the main ideas to surprise people. As I kept rehearsing and trying to see how to play the songs, I found myself becoming very bored out of what I was hearing. The thing is, when you spent months making an album, you get to a point where you can't listen to your own music anymore – and playing it as is felt too safe, too simple.
I scrapped everything. I remember thinking that this whole series advising people on how to play live was crap but I realized that after going through it myself again, it still had a lot of value, but even I had done the preparations wrong. I remembered then how I used to LOVE playing live, 15 years ago and had a flashback excited me: pure improvisation. I realized that using stems wasn't improvising enough and that my music is in itself, pure chaos.
I went back to my pool of sounds which didn't make the cut originally and started chopping sounds, deconstructing stems, and re-exporting new parts. Then I started creating a space where I could remix the whole album on the spot, plus adding unexpected, unused sounds. Basically, it was combining the bass of track 2 with the melody of track 7, then percussion of track 4…pure remixing. I found a core idea for each moment of my set, and left a lot of space for reinterpretation. It worked and I was having a lot of fun.
My setup for this Set
I was using Ableton Push and 2 Novation Launch XLs, as mixers for all the channels (I ended up using 10). For some reason, each time I've tried using PUSH live, it has never really helped, but I felt this time I wanted to use it. I love the Novations so using 2 felt really amazing.
Limitations: My Macbook pro only has 2 USB ports so I needed a port to accommodate multiple items.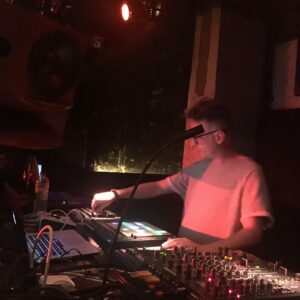 Soundcheck
Arriving at the venue, I felt really confident; perhaps too confident. The soundcheck went so smoothly that – in my experience – when that happens it gives you the feeling that something will go wrong later.
I had spent time in the studio carefully tweaking each channel with EQs to make sure the sound wasn't to harsh or piercing. I also decided to use a Manley compression from UAD on the master which made everything really smooth. It was important to use a reference track as an EQ curve. It really paid off in Soundcheck so I didn't have to do much; everything went so smooth.
TIP: Listen to your reference track before soundchecking, then play it to adjust an EQ on the master.
The show/performance
After a great start, shit started to hit the fan. As a track was playing, I noticed my mixer wasn't responding and realized it had rebooted. By rebooting, it made the second mixer crash and the PUSH too. I wasn't even 5 minutes in and the wheel of death was spinning on my Mac. I waited patiently and luckily it went back to normal. But after this glitch, I disconnected one of the Novations to plug it directly in my computer instead of the USB-Hub I had bought the same day (cheap connectors are always a big mistake!). PUSH was frozen and not doing anything, I had to activate clips with my mouse. Luckily from my experience playing live for so many years, I was able to do this in a way so that people didn't notice. The Novations kept crashing one after the other. Each time I had to unplug them patiently to restart them, and then the wheel would go off on my computer; for some reason they would work for a good 20 minutes but then crash again.
Luckily, no one noticed anything! I could have really played a great show that night if everything had worked properly because Stereobar has the perfect setup for me…it was a bit disappointing, but I still received a lot of good feedback.
After the show
Despite the technical issues, it was great show and fun nonetheless.
To summarize, a few tips here based on this live experience:
Don't buy gear the same day without testing. Soundcheck are never 100% of what a show will be and can never be a real test.
Deactivate Ableton Live's auto-update feature. It actually upgraded to a version the day before with a bug in it – a pretty big one. I had to reinstall the software and that was stressful. Thanks for the swift reply from Ableton tech support on that one.
Never panic when problems arise. Most of the time, people don't notice.
Try to avoid shitty USB hubs! I'm still trying to find a better alternative.
I hope this series was helpful!
https://audioservices.studio/wp-content/uploads/2018/06/live6-cover-min.jpg
1500
1500
pheek
https://audioservices.studio/wp-content/uploads/2022/07/logo-menu.jpg
pheek
2018-06-15 11:29:38
2018-06-18 10:17:45
Playing Electronic Music Live (Part 6, final)