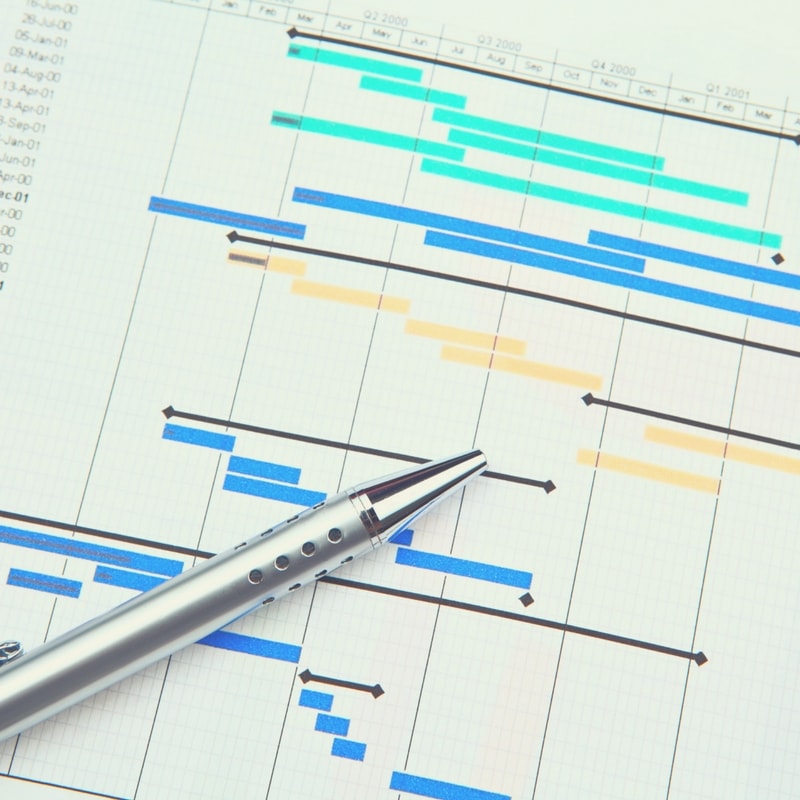 Strategic Guide To Releases Planning And Production
In this first post of the year, I try to share my own perspective on music release planning for both labels and musicians. It will be looking into how a busy agenda can do wonders.
Music release planning is a game-changer
I'd say most of the musicians I know will produce music in bursts of inspiration. They'll make music as they can and as they are able to finish it. When you understand how labels work and when they release music, you can also organize your strategy for submitting music.
By the way, if you haven't signed up on Bandcamp yet, I strongly encourage you to get an account now!
Most labels who release monthly or more plan most of the year in advance. They receive many demos and they will fix some dates. There's a strategy for the ones that are a bit more organized. Here are some tips:
Festivals. There are peak points in the year where music gets played by DJs, and festivals are one of those busy moments for networking and exposure. If your track gets played, many people will be wanting to play it too.
Downtime = vacations. Certain periods in the year have lower sales. This happens around vacation times when DJs are playing less. This time is good for consumer music releases though, as they will be your main audience.
I remember once spending an afternoon at HardWax in Berlin and discussing music releasing strategies for producers.
Pete and Shed were both agreeing that an artist, to be seen enough but without overwhelming his followers, should release 3 times per year. That has been a magical number I've always kept in mind.
Producers should keep in mind that it takes between 3 to 6 months for a label to organize a release. This involves proper mixing, mastering, artwork and promotion.
For labels, here are some tips and target points for music-release planning. Let's analyze a year's activity.
January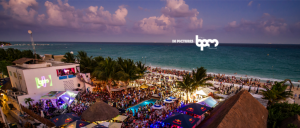 One of the busiest festivals is certainly the BPM festival in Mexico. 300+ artists and pretty much all of the main industry players are there. It is an excellent excuse for people to extend their New Year's vacations, while artists network in the following months. January used to be really dead for sales, but that's changing today.
Producers: This is a good moment to network, spend time making new tracks, and listen to live streams and podcasts to see what's working. Make a list of the labels that release the kind of music you make, and establish new contacts.
Labels: If you're releasing here, dance-floor material will be appreciated. This is a good month to test the waters with compilations that can define the upcoming months of music.
February-March
Mid-January to early March is a period when sales tend to be low. North America and Europe are in winter mode and people go out less, but an important moment of the year is coming up next, so preparation is key.
Tip: Slow months mean studio time should be really active.
Producers: Tracks done, time to hunt for labels and follow up. This is a good moment to consider getting a release out for early summer.
Labels: Time to prepare a sampler/demo to send to key DJs for the upcoming spring festivals. If you want to release ambient music or more downtempo, this is a good period too.
March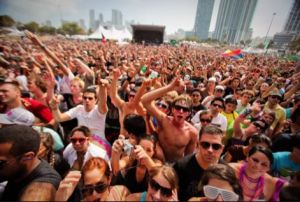 Another big moment of the year is the famous WMC, where so much is happening. Some DJs are ending a winter tour there and will be happy to play your bombs. It's also a really key moment to test your important release as the peak of the year is 2 months away, in May.
Tip: Contact some DJs you see being booked beforehand to share unreleased material with them.
Producers: If you can travel, now's a good time. Focus on shopping for labels. Studio time can be on pause to give your inspiration a break and renew.
Labels: Promotion, promotion, and promotion. A good time to invest in marketing. Ambient releases are okay too.
April-May
May is a great moment for a release. You tested in March and crowds might know some strong tunes, so then releasing now for Germany's famous May Day is an excellent move. That's also because what's hot in that moment will help define some of the summer hits that will play at important events. Many key artists will be on tour, and with Detroit's DEMF, Sonar in Spain or Montreal's MUTEK, you have back-to-back events where artists want the best to play.
Producers and labels will have to network at this point.

June-August
This is the beginning of festival season. A lot of the bigger festivals have all of the same big names, while many lesser-known artists won't be booked. Romania's Sunwaves is around this time and is a good destination too. If your music is not prime-time, this period might be a bit low for sales. It's also a very bad time to release a vinyl as people spend less time shopping and rely mostly on the music they gathered in early summer.
If you can't relax, spending time in the studio should be more than valuable for the last stretch of the year.
September-October
The back-to-school period is a very busy period for clubs, just like spring is. Consider this to be an important period for releasing dance-floor music. DJs are back from festivals and hungry for new material. It's an excellent moment to release an album. There's a lot of buzz around the Burning Man festival, where more and more artists attend each year. It can be something to watch.
November-December
These are slow months. They're a good moment for studio time and preparation for New Year's, but also for the BPM festival, as described at the beginning. The end of the year is also a moment for labels to look back at what they did that year and evaluate their sales. Perhaps you can also take notes and do a post-mortem before the following year's music-release planning.
For producers, I find that with the Black Friday sales, November is a good time to invest in gear and equipment. A lot of gear will be on sale and you can check out what was released that year, look into reviews, and then decide how to spend your money best.
 SEE ALSO :  Make Your Music Bucket List Happen 
https://audioservices.studio/wp-content/uploads/2016/01/strategy-min.jpg
800
800
pheek
https://audioservices.studio/wp-content/uploads/2022/07/logo-menu.jpg
pheek
2016-01-03 13:34:49
2018-02-09 13:46:41
Strategic Guide To Releases Planning And Production