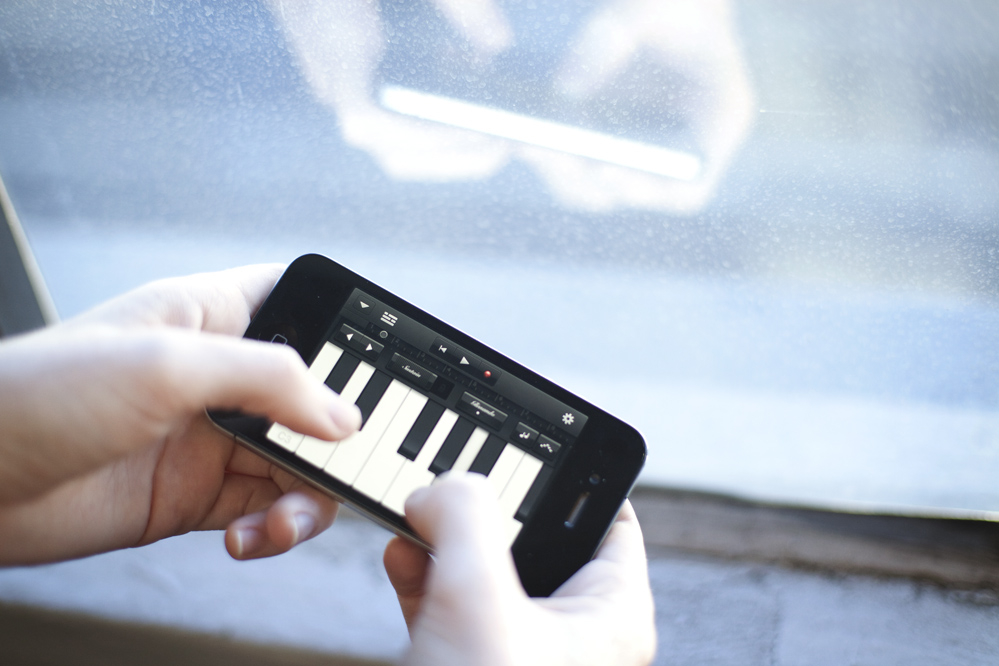 Producing Music With Minimal Gear
In this pandemic, it's especially easy to get apathetic, and start looking for excuses not to create. "The clubs aren't open," "nobody is dancing," "DJs can't even play my stuff," "I'm stuck with my current gear, and I can't afford to get new gear, because the economy is bad." 
All of these things are just excuses. 
The clubs aren't open and nobody is dancing? Well, make the music now and release it when they are open. Spend the extra time to work on getting the marketing set up, or consider what labels you want to send it to. 
DJs not playing music? Well, that doesn't mean they aren't listening to it, and stashing away music that they like. If anything, they are more responsive than ever because they aren't on a plane, going on four hours of sleep in two days. Spend some time building relationships with them, so they actually care about you when you send them your stuff.
You can't afford to get new gear, because the economy is bad? Well, don't fear, there is tons of free, or low cost gear out there that can accomplish exactly what you need, and even provide some constraints that allow for true originality to shine. Producing music with minimal gear is a great way to make music.
What Are Some Free, Or Inexpensive Tools?
There are dozens of different tools that you can use to produce music with minimal gear.Moog, Korg, Image-Line, and predictably, Apple, have all thrown their hat into this creative ring. Here are some of the better ones for producing music with minimal gear.
Android Tools For Producing Music With Minimal Gear
GStomper Studio
A great way to produce music with minimal gear is the GStomper Studio app. GStomper Studio is an app that installs on any Android device, downloadable from the app store. Built for performance, it contains a full featured sampler/sequencer, microphone recording, a multi OSC and PCM enabled synth, piano roll, drum pads, mixer, master channels, timing and measure functions, and multiple effects. You can upload your own samples, or buy some inexpensive ones in the store. Feeling especially creative? Plug in your favorite MIDI keyboard with a simple USB converter. It's only $12.99 in the Google Play Store.

FL Studio Mobile

Coming in at a cool $15.99, FL Studio Mobile is the little brother to the full fledged desktop version. While it lacks the VST support, and dynamics of the desktop version, this app is a powerhouse. It has a sequencer, mixer, low latency audio engine, audio recording, built in synths, effects, and samplers. 
If you use the desktop version, FL Studio Mobile comes with the FL Studio Mobile plugin that allows you to swap between desktop and mobile functionality. Also works for iOS. 
This is an excellent way to produce music with minimal gear.  
iPhone Tools For Producing Music With Minimal Gear
GarageBand iOS
Free with all iOS apps, this cultural icon has been responsible for tons of hits, and is the undisputed champion of producing music with minimal gear. While it wasn't the best when it first debuted on iOS in 2011, now it is a full functioning miniature DAW, with virtual pianos, percussion, microphone recording, loops, MIDI functionality, and way, way more. With the right adapter, you can even plug your guitar into it, and record in the park.


Korg iElectribe
The Korg iElectribe is the mobile version of the renowned Electribe hardware. Think this piece of gear isn't capable of creating a full album? Think again. Daman Albaran created an entire Gorillaz album using an iPad, a guitar, and this piece of software. It's only $9.99 in the App Store. If Daman Albaran is capable of producing music with minimal gear, then microhouse can certainly be done on it.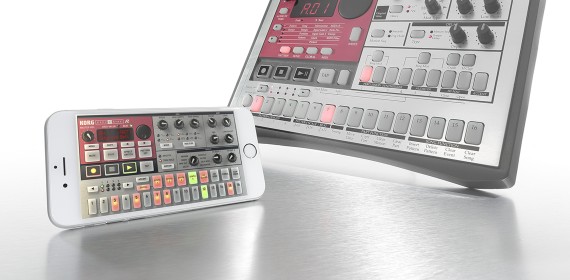 DAWs For Producing Music With Minimal Gear
Ardour
Ardour is a full functioning, open source DAW that has been maintained by a dedicated team of decentralized developers. It has full VST support, and uses audio engines that are just as good as any other major DAW, allowing for 32-bit, floating point playback and rendering.

It has recording capabilities only limited to the hardware you use, and has full mixing, mastering, and editing capabilities. It's totally free, and is available on Windows, Mac OS, Linux, and FreeBSD. The only caveat is that if you use the free version, you have to code all of it together, which takes skill.
However, for a small donation, or a monthly subscription, you can get its full functionality. How much you pay determines what you get, naturally. According to them, "If you choose to pay less than US$45, you will get the current version and updates (e.g. buy version 6.0, get access to 6.1, 6.2, etc. but not 7.0). If you choose to pay US$45 or more: get the current version, updates and the next major version, plus access to nightly (development) builds".
This is a very inexpensive way of producing music with minimal gear.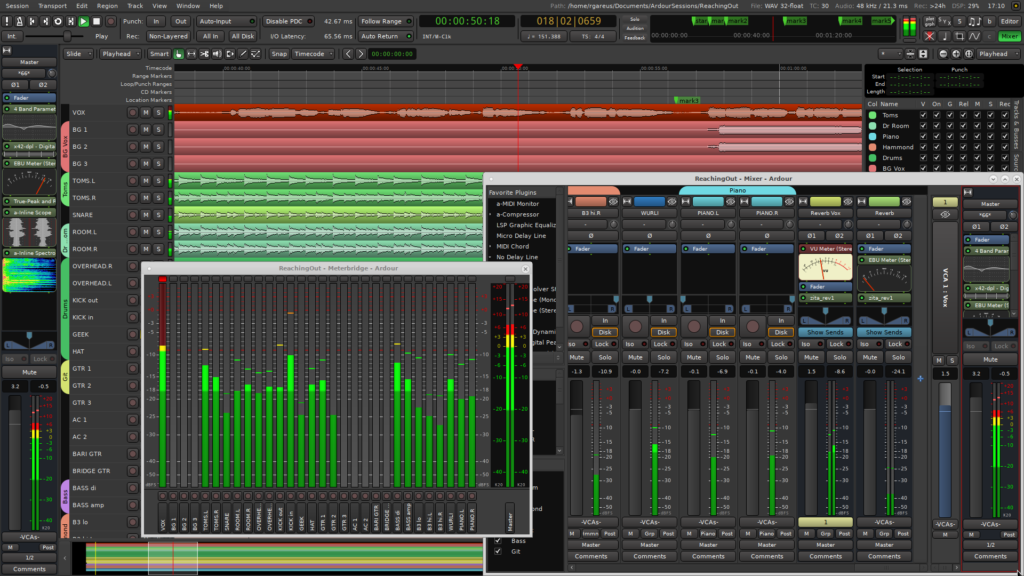 Cakewalk by BandLab
Cakewalk by BandLab is a full functioning, free DAW, with analog console-style virtual mixer, VST plugin support, multi-touch support, Bluetooth MIDI, a suite of in the box plugins, and more.
The only cons are that it's only available for Windows, and that you have to sign up for a free BandLab account. However, there are no annoying ads that come up with this registration, so that's cool. Cakewalk by BandLab is a great way for producing music with minimal gear.
Chasing The Dragon Of Perfection
One thing that many artists have in common is the strive for perfection. A tweak here, a tweak there, all to get that sound, color, or note to fit in exactly how you imagine it in your head. This can lead to endless hours of analyzing one aspect over and over again, when chances are that the other listener is never going to notice, and it's just getting in the way of actually finishing and moving onto the next stage. It's this need for perfection that starts the musical journey for a  lot of people – they hear a style of music, and think, "I can add something to this to make it perfect," and thus from that, comes many's signature. 
This strive for perfection doesn't only extend to the composition; it extends to the medium that artists use to create. Currently using Ableton 10, and feel stuck? Well, maybe when you finally get Ableton 11, it will reinspire you to make music again, by giving you access to all these new features. 
So you wait until you have the money saved up to get Ableton 11, and decide that you're not going to do anything music wise until it comes out, lest you start something in Ableton 10 that you can't fix in 11. Then, like many before you, you drop hundreds of dollars on that new version, and lo-and-behold, you're still not making music. That's because often it's not about the equipment that you have, it's about using it as an excuse to not do anything. Many times its more fruitful to be producing music with minimal gear, rather than upgrading your fancy DAW.
Where To Find Help
However, sometimes you really can't do something that you want done, like a vocal, guitar riff, or live percussion. Luckily, there are a lot of places you can go to get reasonably priced studio musicians. 
Before we into what the resources are, a quick note on individuality in music, especially electronic music. Most likely due to the 90's DIY attitude towards dance music, there is a permeating attitude that somehow if you don't do everything in the track, it's somehow cheating. 
No other genre of music thinks like this. Michael Jackson isn't less brilliant because he had Quincy Jones. The Beatles aren't any less enigmatic and sonically revolutionary because they had Phil Spector and George Martin. The Beach Boy's Pet Sounds isn't any less game changing of an album, because it's made primarily by session musicians. However, in dance music, if there is outside help, somehow it's cheating. This is kind of ridiculous. Electronic musicians are not more legitimate musicians than The Beatles, sorry. Many of these albums were created with antiquated gear, that equates to producing music with minimal gear nowadays. If they could do it then, you can certainly do it now.
SoundBetter
Soundbetter is a platform where musicians can hire people to do things that they don't want to do, or aren't capable of doing. Need someone to play bass on your new house track? SoundBetter has that covered. Mixing or mastering? There are engineers that work with most conceivable genres, for a reasonable price.
Fiverr
Lots of people know Fiverr, and for good reason. It's an excellent repository of services, from graphic design, to session musicians. Many critically acclaimed musicians sell their services on Fiverr for a reasonable rate.
Pheek's Mixing And Mastering
Shameless plug. Here you can get mixing and mastering services, as well as track finalization. If you specialize in underground electronic music, and want your track to sound pristine, or need someone to help put finishing touches on the composition, then this is a sure bet, for a good price.
Examples Of Music Made On Minimal Gear
If you're just getting started, or are looking to change up your medium to find new inspiration, don't let brand names, and expense, get in the way of creating something great. Some truly great works of art have been made on stock, dated, repurposed, or even free software.
Here are a few:
Burial – Untrue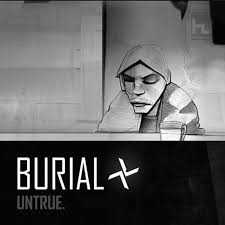 If you're not a stranger to Pitchfork's social media feed, you have probably noticed how they absolutely gush over this album, reposting their article, Why Burial's Untrue Is The Most Important Electronic Album Of The Century So Far ad nauseum. What's most fascinating about this article, is that it is made on SoundForge, which is not a traditional DAW by any means.

The version he used didn't have VST support or even multitracks. It didn't have neat timing, or BPM features, or anything that modern DAWs use. It was simply a medium for designing sound. Yet, he used it to create an impeccably modern, important album, using old YouTube, and video game samples.

It's this constraint that made such a unique, airy sounding album that still receives near daily praise the world over.
Justice – Cross
Pretty much the flag bearers of the post-Daft Punk "French Touch" revolution, Justice exploded onto the airwaves with their 2008 album, Cross. A distorted amalgamation of punk rock, disco, soul, and stuttering samples that were modern, and loud. Even to this day, the production value of Cross, while bordering on EDM, doesn't feel plastic, or overproduced. By any stretch of the imagination, this album was made in an excellent studio, on well tuned gear, and warm, analogue synths. 
Well, that would be wrong. While there is definitely some post production magic, the majority of Cross was made by two French dudes with GarageBand, and clever sampling.   
Justice's  Xavier de Rosnay says, "A lot of people think it's bullshit when we say we use GarageBand, but it's actually an amazing tool."
Jon Hopkins – Immunity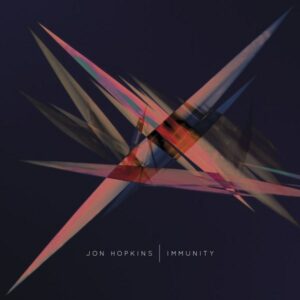 One of the most revered electronic albums of the last decade is Jon Hopkins' blistering techno/neo-classical masterpiece, Immunity. While he now uses Ableton, at the time, he built this album in a Frankenstein combination of his MacBook running Logic for arrangement, with a parallel processed version of Windows 98 running a 1999 version of SoundForge to do his sound design. 
This album was nominated for a Mercury Prize, and is #37 on Pitchfork's Greatest IDM Albums of All Time.
Steve Lacy (Kendrick Lamar / The INternet / GoldLink, etc)
Steve Lacy is known for making beats on an iPhone and iPod. He has his beats on Kendrick Lamar's DAMN with the song PRIDE, co-executive produced The Internet's Ego Death, and has done collaborations with many other well known artists. 
Yes, it may not be the type of music that many people who read this blog care for, but you can't deny its impact. If you can make hip hop on an iPhone, you can make ambient techno on one too.
There are many, many more examples of this, in pretty much every genre imaginable. If anything it's the constraints that give these pieces of art their depth. Never underestimate the power of limitations.
Hopefully this article provides you with some resources, and inspiration for making music with minimal resources. Whether that is using an antiquated, or repurposed piece of software, an Open Source DAW, or even your phone, there is no shortage of brilliant pieces of art that have been made by minimal, and unconventional methods. 
Just remember, in the information age, there is a litany of resources available to help you get from A to B. And even if you have all the gear in the world, sometimes it's good to try something new, and restrictive. You never know what will come out of it. Plus, making things in unconventional ways is a great story to pitch to media outlets to promote your music, so there is that too.
https://audioservices.studio/wp-content/uploads/2020/12/producing-music-with-minimal-gear-iphone.jpg
666
999
pheek
https://audioservices.studio/wp-content/uploads/2022/07/logo-menu.jpg
pheek
2020-12-21 14:41:14
2020-12-25 16:58:44
Producing Music With Minimal Gear