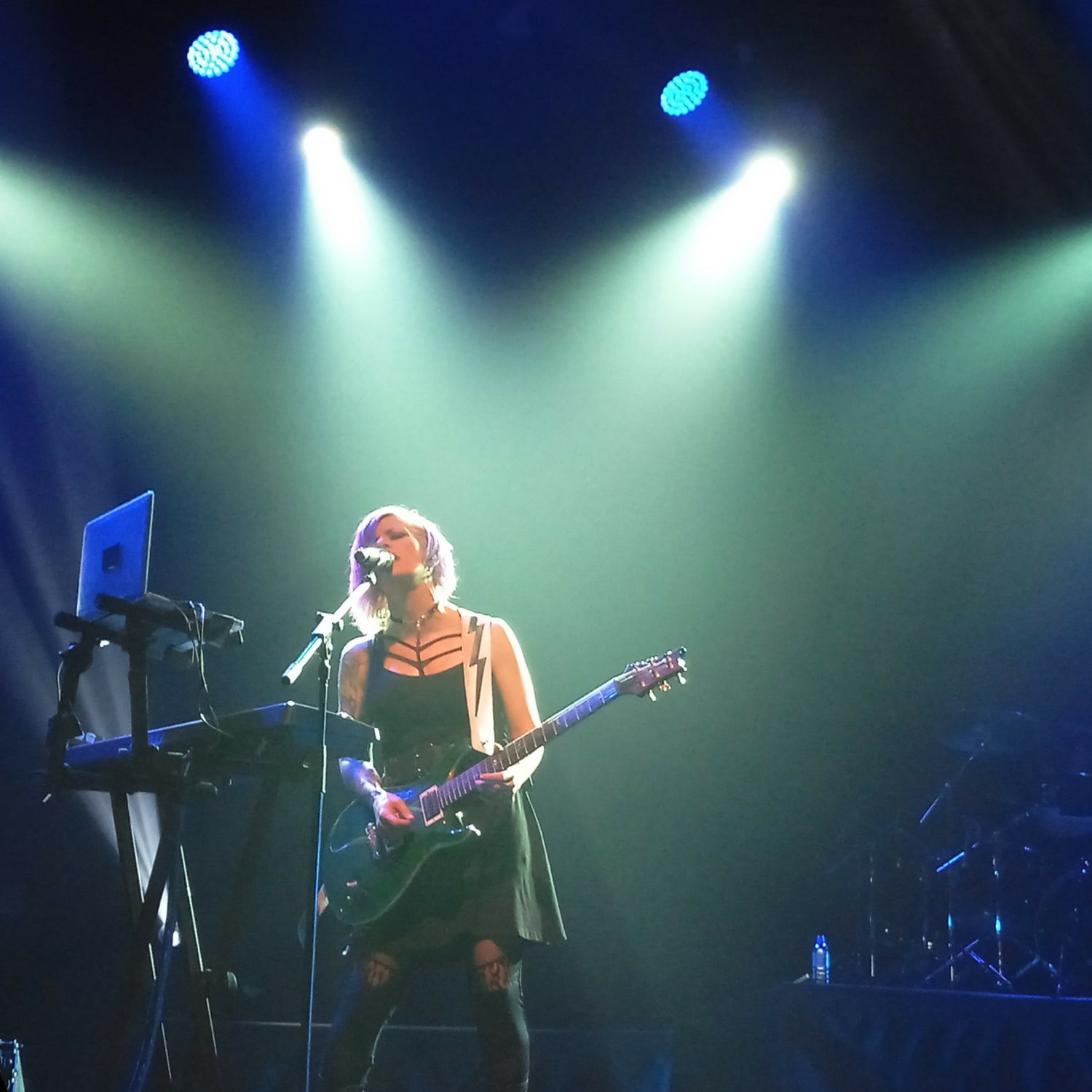 Playing Electronic Music Live – How to Prepare Your Live Set (Part 5)
In the previous four posts about playing electronic music live, I've basically covered everything you need to do before playing live. Now comes the moment of truth, where you're basically ready and booked to play. This post will be covering the last mile of preparations including how to do a proper sound check, which is critical to play a quality set, and some bonus tips on the last things to do before hitting the play button.
Sound adjustments
Here are some main pointers about making final preparations for your sounds:
Clips don't need to be perfect or mastered.
Leave everything with lots of headroom. We're talking about -12dB.
The gain mainly comes from what you have on the master (bus). Keep it simple too.
The first 5-minutes of your live will be about fine tuning your sound.
Why the clips don't need to be perfect
This is a bit hard to explain, but I'll keep it simple. Over processing your sound might turn out horribly wrong in a venue, and if that's the case, there will be no way back. I'd rather have something imperfect and tweak it at the sound-check to what feels best. If you're doing multiple gigs, this also allows you to have different options for different venues. Playing on a very little sound system versus a open air festival will have totally different feel and you might have to use your compression/EQ differently.
Clips with headroom will do the job
One of the things people don't notice is that for some sounds, channels might not be sounding like they do in the studio and thus, in a live context, you'll need to push up the gain on certain elements that you may not have expected. Honestly, it's more important that you sound right versus loud, and this means you need to be precise in all your sounds adjustments and find a balance. This also means that if a sound still needs to be louder than others, by leaving headroom, you'll have space to push your fader up. If everything is maxed, you'll only have a little space to work with which is inconvenient. Don't hesitate to look at the meters of each channels to make sure they're leveled. While not the perfect way to tell, it's still useful and if you're stressed, you'll appreciate this quick tip regarding the gain stage, there are also two things you can do:
A compressor in a Send bus for all channels needing a boost. Have the compressor be aggressive with a high ratio, but a slow attack. Send to that channel as needed.
Routing channels to a "family bus." Instead of having the channel sent to the Master, have it go to another channel which will act as a bus. I like to have 3 of them: low, mid, highs. Each gathering channels, having extra compression and EQ. Plus you can quickly adjust the tone of your set with these faders. All those busses will go to the master.
The Master bus will do the job
On the last bus, I like to have a limiter that will boost the incoming signal enough to see it pump with a gain reduction of about -2dB. So you might have to add +6dB to the gain for instance. This way, your channel faders might, at first, only be at 3/4 or half way but you'll also have enough room to boost all the way to zero. Do not use Ozone or other "quick fix" mastering helpers unless you really knowing what you're doing. I would encourage you to use a shelving EQ just before the limiter. The 3-band EQ in Ableton will do but there are also other you can use too. The idea of a shelving EQ is to quickly adjust frequency zones.
TIP: How to know what to adjust? Let's say you feel there's not enough low end (Kick/bass), then reduce the mids, followed by boosting the Limiter's gain. Don't boost the bass!!
Adjusting your sound in the first 5 minutes
I find the best way to find my levels is to take my time in the intro of my set and fade-in elements such as the kick, melody, etc. You can bring them at a level that feels like what you are familiar with. It's important to spend time in the booth/stage before playing to be aware of the levels of the different elements in the room. I also like to go in the crowd area for five minutes to be aware of how the sound is, then go in the booth to see how the levels translate. Sometimes on the dance floor you have the highs piercing while its not the case on the stage or vice versa. This is a super important lesson for how you mix at home too and how it translates in the world.
Sound-checking
Ok, so now you're at the venue and you've been given the opportunity to do a sound-check. Sometimes, you won't have that luxury, so be grateful if you can. To make the best of this experience, focus on plugging in your sound interface so it's ready to go and don't worry so much about having the entire set-up ready. It's common that sometimes there will be need for space and you might have to unplug or move some stuff. I've learned that leaving gear laying around might also be a bad idea, as I've seen people spilling drinks or even, some stuff getting stolen. Anyhow, here are main points of phase one of your sound-check:
Beforehand, have your set saved so that when you press play, the most "intense moment" or peak time of your set plays. Most likely, the sound technician will ask for that to start with and I like to have than ready to fire when I arrive and be plugged. His first interest will be to see how he needs to adjust the limiter of the PA for your sound and he might also do a quick EQ curve.
If you're plugged in a DJ mixer on the stage, your first thing will be to make sure your channel is set to "Line-in", then boost the gain of the channel to reach zero and avoid seeing any red peak indication both on the channel and the master.
Make sure you can control the sound in the booth/stage and put it to a comfortable level. During your set, it's important to mute it a few times to see what's happening in the crowd.
If your sound reaches the PA and all is OK, then the first phase of your sound-check is completed. The gain is usually handled by the tech and you can control extra gain if needed.
Now, phase two of your sound-check: tonal adjustments.
"How do I know if my sound is OK?"
When at home, try to find a song that you know sounds similar to what you do, and that has its levels balanced (eg. kick vs mids vs highs) and load it up in a net channel of your set. That channel's output should be set to "External out" and not master.
Play the reference song to the venue and see how it sounds both in the booth/stage and the dancefloor. Make mental notes.
Compare your master output to that reference first in the booth, then on the dancefloor.

Is the volume more or less the same? Adjust limiter, compression.
Are some frequencies harmful? Adjust the EQ.

Go one by one, to the core of each moment/song of your set to see if there's anything that clashes. My quick way to do this is to always start with the kick to make sure all kicks are at the same level, then bass, melody, percussion. You want all the kicks to be very close so that you don't have nasty surprises when you jump from one song to another. Same for other parts.
You're now basically ready to play. So if time allows you, try to quickly play between songs. See if something needs to be adjusted.
TIP: You might for instance see that all your percussion need a correction by EQ. You can add an EQ on the channel to do it or you might freeze & flatten that channel with the EQ to make it simple.
What if there's no soundcheck?
If this happens and that means that phase one is not available. The venue might ask you to do a "line-check", which means you send your audio to the mixer and the tech will deal with it. You might have no tech and then you have to do it in the mixer yourself. Just make sure your signal is about the same as the person before you and… good luck!
Extra tips for the minutes before you play from an experienced performer…
These are the things I always do and that took me time to figure out, so consider using them for some extra comfort:
Be mentally ready to play an hour before you play. Be around the booth, make sure your equipment is installed and tested that it works properly. On many occasions I had to change the mapping of my controllers – god knows why – so it's good to have some buffer time.
Spend a moment without talking to anyone at least 15 minutes before you play. Keep focus.
Avoid drinks nearby your equipment. You know why.
Have a friend to filter around and help. I like to have someone to push away unnecessary people who want to talk to you while you play.
Bring extra cables of everything: USB, Audio cables and even a cable to play from your internal sound card.
If Ableton crashes, have something ready to play in iTunes in case and while you restart the program.
Use hearing protection if you can.
Let me know if you have questions and perhaps I'll do a part 6 to playing live!
https://audioservices.studio/wp-content/uploads/2018/05/livegirl-cover-min.jpg
1500
1500
pheek
https://audioservices.studio/wp-content/uploads/2022/07/logo-menu.jpg
pheek
2018-05-22 10:06:31
2018-05-22 10:06:31
Playing Electronic Music Live – How to Prepare Your Live Set (Part 5)